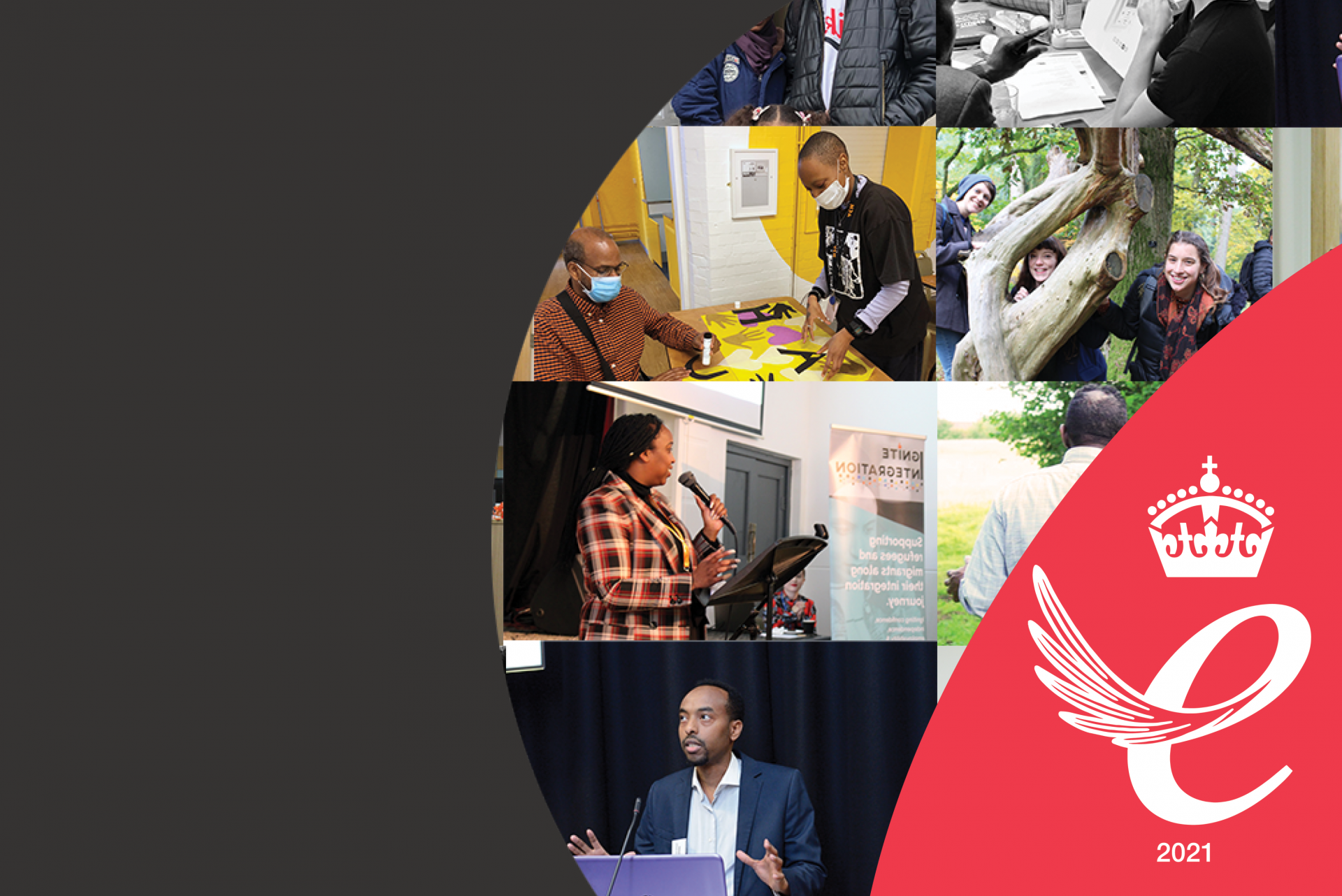 ACH wins the prestigious Queen's Award for Enterprise!
We are so proud to announce we have won the prestigious Queen's Award for Enterprise in the category of Promoting Opportunity (through social mobility).
This is such a meaningful win for ACH, especially as it comes after a tough year for our staff and communities, who have been working tirelessly together to combat the effects of the COVID-19 pandemic.
Keep reading to find out more…
The Queen's Award for Enterprise is an annual business award bestowed on companies in the UK, by Her Majesty the Queen – an incredible honour!
ACH is one of 205 organisations in the country to be presented with a Queen's Award for Enterprise, considered the most prestigious business accolade in the UK. Her Majesty the Queen makes the awards yearly on the advice of the Prime Minister, assisted by an advisory committee made up of representatives of government, industry, commerce and trade unions.
Fuad Mahamed, our CEO, had this to say about the exciting win for ACH:
"Winning the Queen's Award is a huge achievement for ACH. We pride ourselves on our accommodation, the support services and training we offer to our customers; I'm delighted we've officially been recognised for all our hard work with this esteemed award.

Last year has been a difficult year going through the pandemic, the response of our staff has been exemplary, and this is a worthy recognition for all our relentless and untiring response"
We are one of 18 companies to be awarded in the category of Promoting Opportunity (through social mobility).
Winning in the category 'Promoting Opportunity (through social mobility)' is especially important to everyone who works at ACH we see this as the cornerstone of our work. At ACH we work hard to open up opportunities for refugees and newly arrived people to forge meaningful, sustainable and happy lives in the UK. We aim to re-evaluate and reshape the ways refugees are seen, portrayed and integrated through our #RethinkingRefugee campaign.
#rethinkingrefugee deliberately uses refugee in the singular. Each person seeking refugee status is an individual, with a different story, personality and set of skills. We see refugees as individuals with skills, talents and aspirations, with the potential to boost our economy and enrich our communities. It is our aim to get refugees and migrants into medium and higher level employment, where all too many are stuck in entry level, low paid employment.
ACH's mission to promote opportunity through social mobility is demonstrated through innovative programmes such as the Migrant Business Support Project and Bob UK. The EDEBS Project is an AMIF funded programme aiming to reinforce the launch, stabilisation and growth of non-EU migrants' businesses through personalised business support. BOB UK is an unbiased AI-driven careers advice platform which has recently won the Nesta CareerTech Challenge.
It is a momentous day for ACH to see our approach and values recognized in this way through winning the Queen's Award for Enterprise. It is an acknowledgement of the hard work and dedication of ACH staff and partners over past 13 years and is particularly significant after overcoming the challenges of the past year.
We hope this recognition will inspire refugee and migrant-led entrepreneurs to start their own businesses in the UK, fuel the #RethinkingRefugee campaign and encourage even more research and innovation in refugee and migrant integration policy and services.
Migrant Business Support Project
This project has been part funded by the European Union Asylum, Migration and Integration Fund. Making management of migration flows more efficient across the European Union. The above text reflects ACH's views only and not those of the European Commission or the UKRA. In addition, neither the European Commission nor the UKRA is liable for any use that may be made of the information contained above.