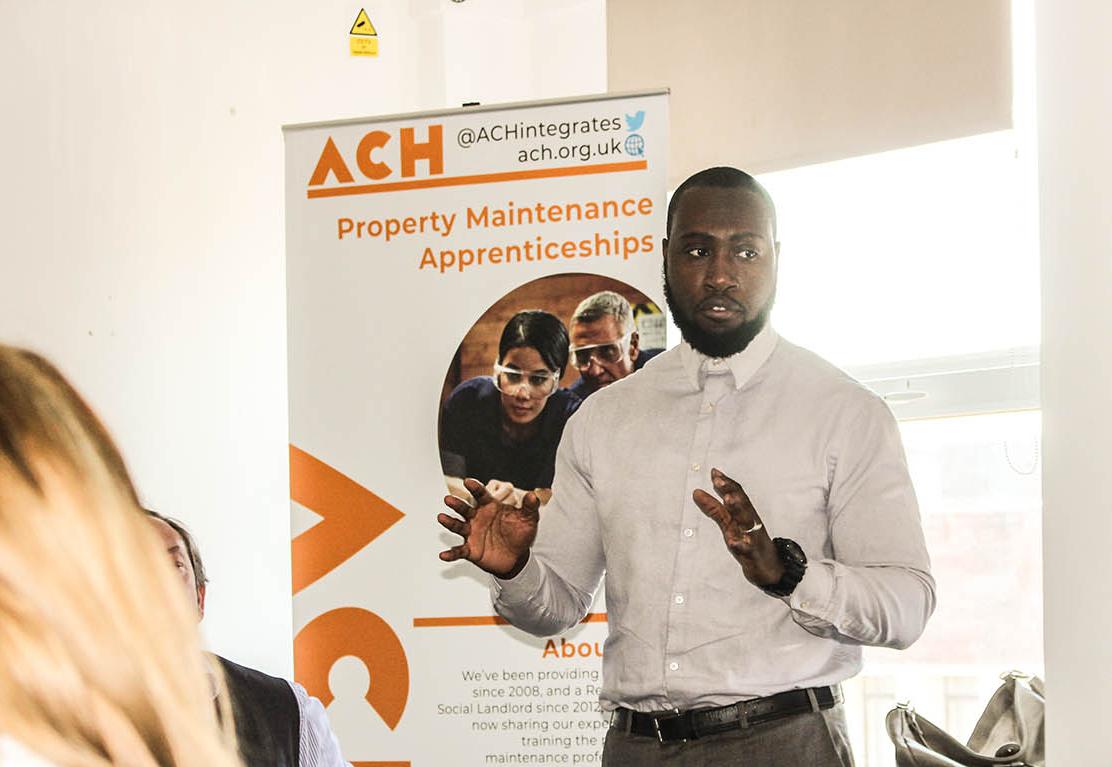 ACH Wolverhampton meets local stakeholders
On Thursday 11th April we held a "Meet the Team" event at ACH Wolverhampton to properly introduce the new team there to local stakeholders.
The event was attended by representatives from the City of Wolverhampton Council, the Refugee and Migrant Centre (RMC), MiFriendly Cities, Wolverhampton City of Sanctuary and WVSC (Wolverhampton Voluntary Sector Council).
Following lunch, attendees learnt more about how and why ACH began from Deputy CEO, Richard Thickpenny, including information about our training subsidiary, Himilo, and #rethinkingrefugee campaign.
Insight into ACH Wolverhampton was then provided by Office Manager, Laura Maton, including how many people they've supported to date, and the number of tenants and properties we have in the city. Support Worker, Dempsey Makaya, filled everyone in on how we support our refugee tenants, including the different areas of support provided and our individualised approach.
This was finished with Rehman's story, a tenant we helped to reunite with his family and gain housing with Wolverhampton Homes.
There was a lively discussion around the importance of training and helping our beneficiaries into work at the correct level for them, not just straight into entry-level jobs.
The event was concluded with a presentation from ACH Deputy CEO, Richard Thickpenny, on the importance of self-integration, the invisible lines of control within the UK system, and how ACH's self-integration solutions help our beneficiaries to progress.
To find more about our work in Wolverhampton, contact Laura on laura.maton@ach.org.uk.