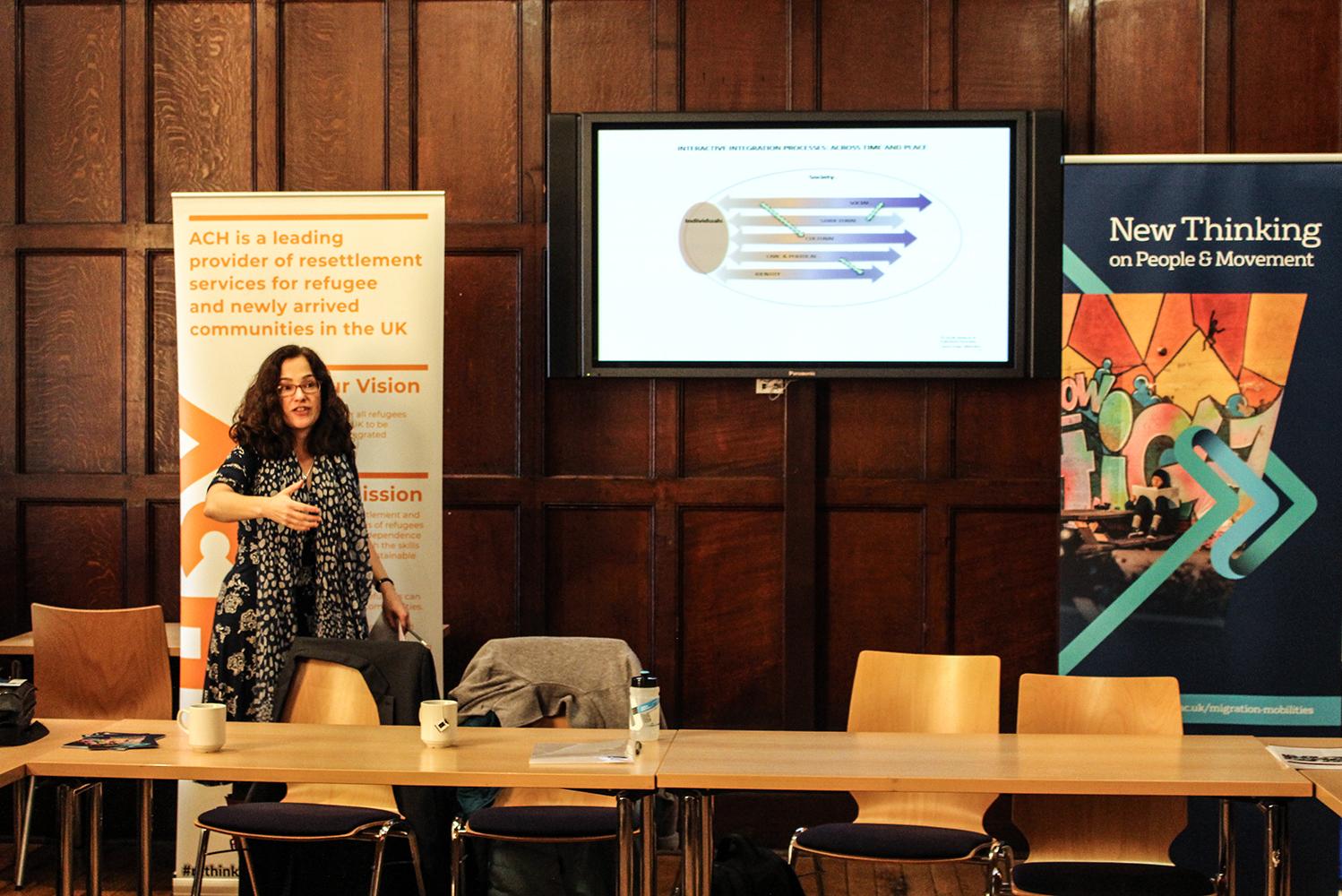 Collaborating to Improve Responses to Migration
On 11th February, ACH / Himilo were proud to launch, in collaboration with the University of Bristol: Migration Mobilities Bristol, a series of workshops on Collaborating to Improve Responses to Migration.
Migration Mobilities Bristol (MMB) is a specialist research unit at the University of Bristol, bringing together scholars interested in migration, from a variety of disciplines, to engage with migration in theory, policy and practice, and provide new thinking on people and movement.
Led by Katharine Charsley (University of Bristol) and Richard Thickpenny (ACH / Himilo), the first workshop in this series was on the topic of integration.
The concept of integration has risen up the agenda following last year's Government Green Paper, the Casey Review and the Mayor of London's Social Integration Strategy, as well as more locally the Bristol One City Plan.
However, the term 'integration' is sometimes used loosely, without a clear understanding of the processes involved. Effective intervention requires clarity on the complex processes at play. Katharine's presentation set out a model of integration to provide a more systematic basis for the design and evaluation of integration policies and initiatives.
Katharine Charsley: "Integration a process, at no point is someone fully integrated. It covers 5 pillars – social / structural / cultural / civic and political / identity - and individuals will be at different stages in each of the 5 pillars."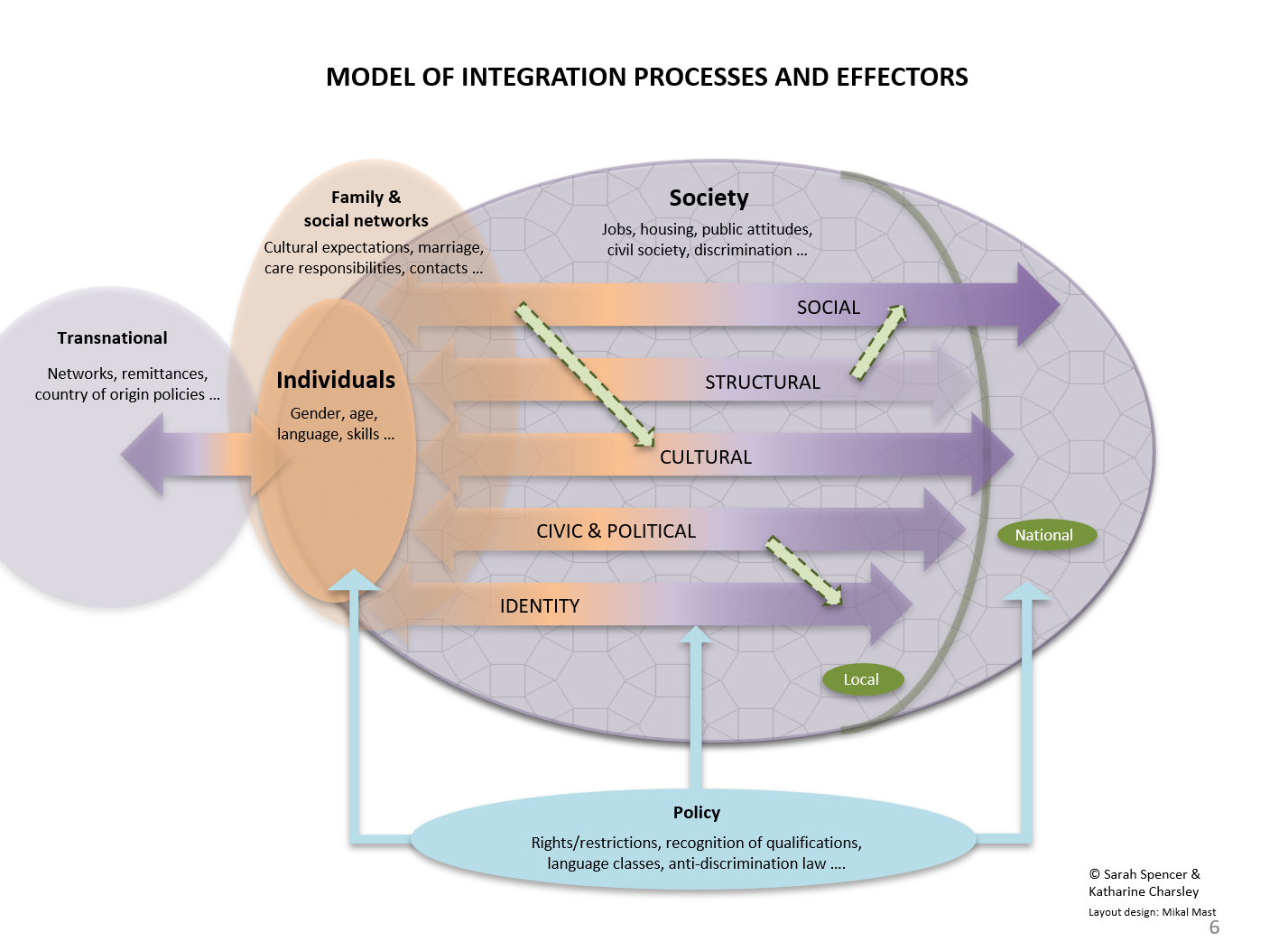 In practice, integration policies create their own systems and barriers, whether intentionally or not.  Richard's presentation provided an insight into the 'Invisible Line of Control' methodology being developed by ACH to illustrate how the delineation between practitioners, whether they are from the third sector or local government, and the community directly impacts on an individual's ability to progress their own path to integration.
Richard Thickpenny: "ESOL + Employability = Employment is seen as how to achieve integration. The invisible line of control is controlled by policy makers."
"ACH was getting beneficiaries into cleaning, security guard and warehousing roles, but this wasn't enough. We recognised that 75% of refugees who are progressed into entry level jobs never progress, representing a £380,000 loss of potential earnings over a 45-year working life. We have therefore reconfigured services to enable our beneficiaries to secure this integration premium."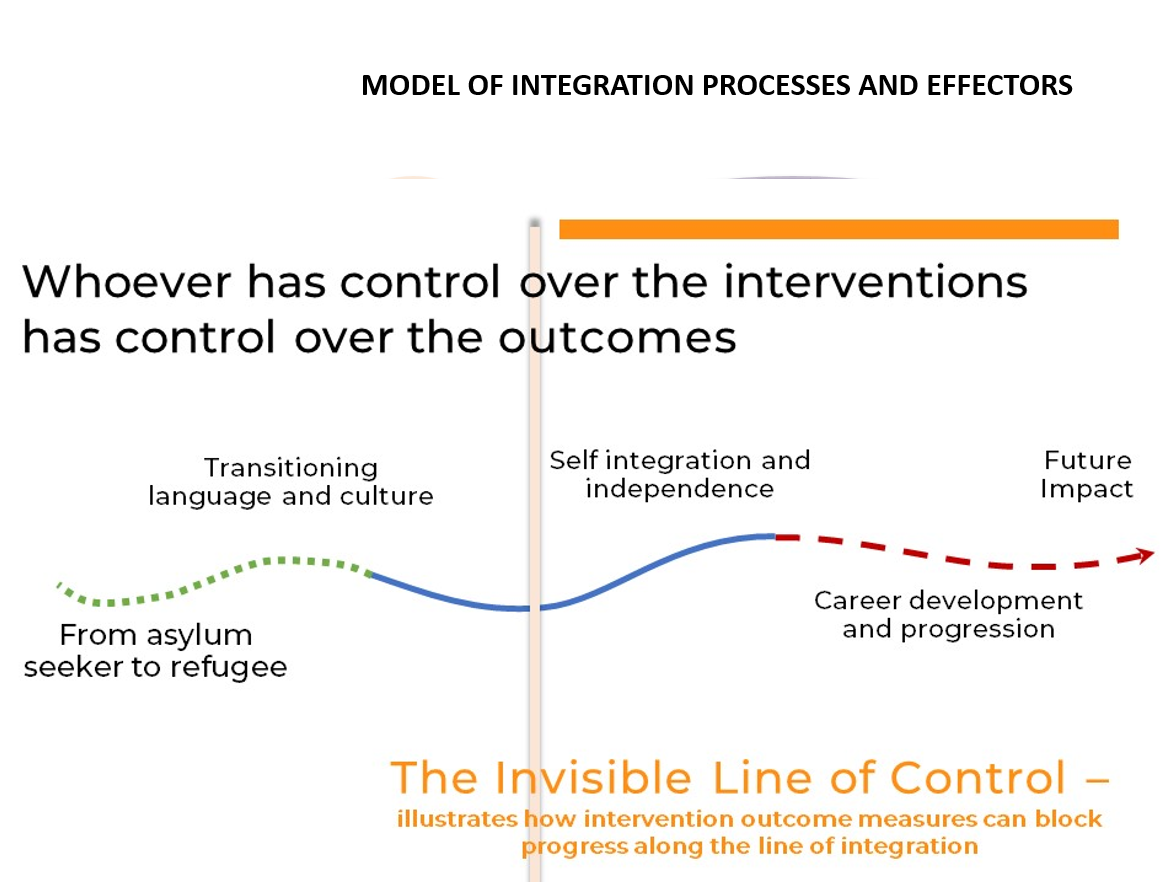 Attendees considered where policy comes from and how we can encourage those who make refugee integration policy to engage more with academics and practitioners in this field.
Discussion also covered how we measure outcomes and what should be measured as indicators of integration. ACH's ARIVE project is currently underway looking at measures of integration, read more about this and our other EU and global projects.
It was fascinating to see how well Katharine's model, developed in an academic research context, and Richard's model, developed on the ground, fitted together.
To find out about future workshops in this series, visit our events page.