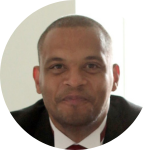 I joined Himilo because, having worked with the company for many years, I have a great affinity with its people and its mission.  I believe that the lived experience within and available to Himilo gives it enormous potential to improve the lives of some of the most vulnerable and disenfranchised members of our society, and I want to do everything that I can to help the company to achieve that. 
What really gets me up the morning are problems that require creative solutions.  I am definitely happiest when bouncing around ideas and problem-solving with like-minded people. 
I bring business development, delivery model design, operational management and strategic planning experience gained in the welfare-to-work, skills and third sectors to the board. 
My wife and my children are my world and I spend as much of my spare time as possible with them – which more often than not translates into standing freezing cold in a field watching my youngest play football…