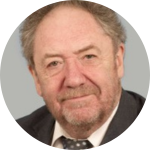 I want to support the work with refugees to enable people to fulfill their potential whether in employment or entrepreneurship Skills and Experience Many years in local government including chairing national and regional strategic migration partnerships and making Wolverhampton a City of Sanctuary I am also an experienced researcher and have a doctorate from Bristol on regional collaboration in the Western Balkans.
Usually a cat demanding to be fed. 
I'm a fan of sport so an afternoon at Molineux watching the Wolves or a day at Edgbaston watching test match cricket In both cases followed by a curry.