Are you thinking about the social impact of your investment? 
We provide resettlement services and accommodation for refugees and are looking to rent houses in Bristol, Birmingham, Wolverhampton and Coventry on long term leases.
We can offer competitive monthly rents from £600 to £1,200 respectively based on quality and size and specialise in renovating homes.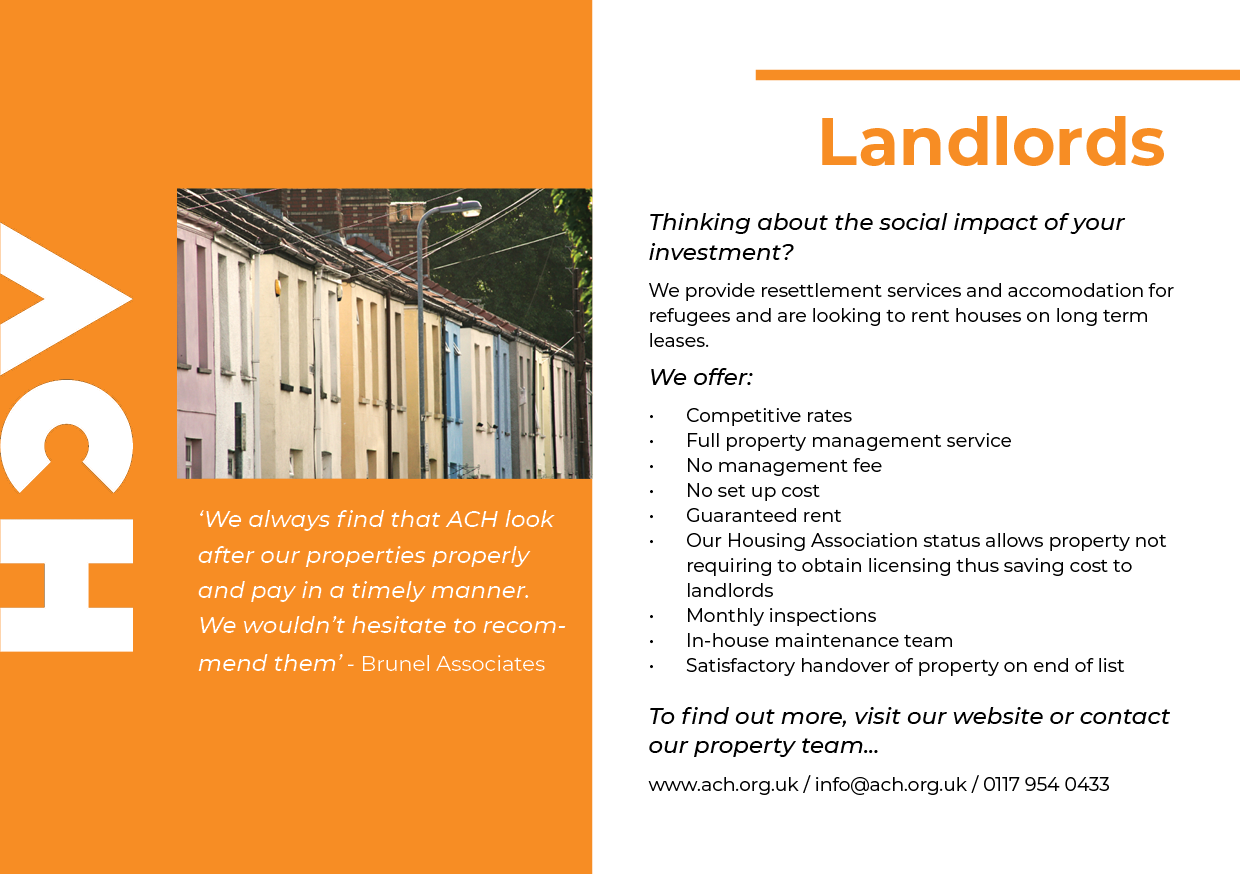 We always find the ACH look after our properties properly and pay in a timely matter.  We wouldn't hesitate to recommend them.
- Brunel Associates