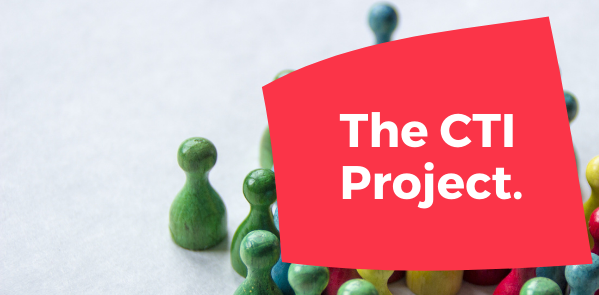 ACH & Crisis launch project to help refugees experiencing homelessness
ACH has partnered with national homeless charity, Crisis, to use Critical Time Intervention (CTI) methodology to prevent and end homelessness for refugees in Bristol and support sustainable integration into UK life.
CTI is an evidence-based, housing-led response to ending homelessness, designed to help people who need vital support during periods of transition in their lives. Originating in the US, CTI is proven to help people to sustain a tenancy and build the foundations for someone to become part of the community.
"For many of our tenants, receiving their refugee status and moving out of National Asylum Support Service (NASS) accommodation is a huge transition," comments Rachel Sharp, Support & Integration Team Leader at ACH. "The CTI Project is perfectly structured to suit the needs of our tenants, as it is based on supporting people through these important transitions. It's going to be extremely beneficial for our tenants in allowing us to focus on providing much needed intensive support at the start of their tenancy."
Crisis' funding and experience with the CTI model will help ACH to reinvigorate its existing support services to refugees and deliver a structured framework which enables a sustainable move on from supported housing and into employment, as well as creating a team of dedicated CTI experts within ACH.
ACH will work with tenants over a 9-month period, split into three key phases including support planning and transition; education, training and employment services; and assistance with benefits, renting and local services to help tenants move on independently with the tools to achieve their ambitions.
The impact of the CTI program will be measured using the ACH Integrass Toolkit, which monitors changes in a person's integration indicators over time, to generate accurate support plans tailored to their specific needs. Levels of education, training and employment status will be some of the factors in evaluating improved integration outcomes.
ACH is dedicated to providing culturally sensitive vocational training through its training provider, HIMILO, and upskilling refugees into sustainable, higher-level employment to develop their independence and ease their integration into UK life. Its Strengthening Employment and Education Skills for Integration (SEESI) project provides training to community workers who are often from refugee and migrant backgrounds themselves and are in a unique position to share expertise and lived experience of their integration journey.
Jon Sparkes, Chief Executive of Crisis comments: "We know that homelessness is not inevitable, and we know that by working together we can ensure that no one will be forced to live without somewhere safe and settled to call home.

"By combining ACH's extensive refugee integration experience with intensive homelessness support, we're delighted to be working together towards building a programme to ensure that people are supported to rebuild their lives and leave homelessness behind for good."

 
Fuad Mahamed, Chief Executive Officer at ACH adds: "At ACH, our vision is not only to support the settlement and resettlement needs of refugees to develop their independence. We're also dedicated to working with partners who share our goals and can help us develop our support services to enable significantly improved outcomes. We're proud to work with Crisis to deliver a sustainable end to refugee homelessness."
Keep an eye out on our social media for more updates on the positive impact the CTI project is making! For more information please contact richard.thickpenny@ach.org.uk