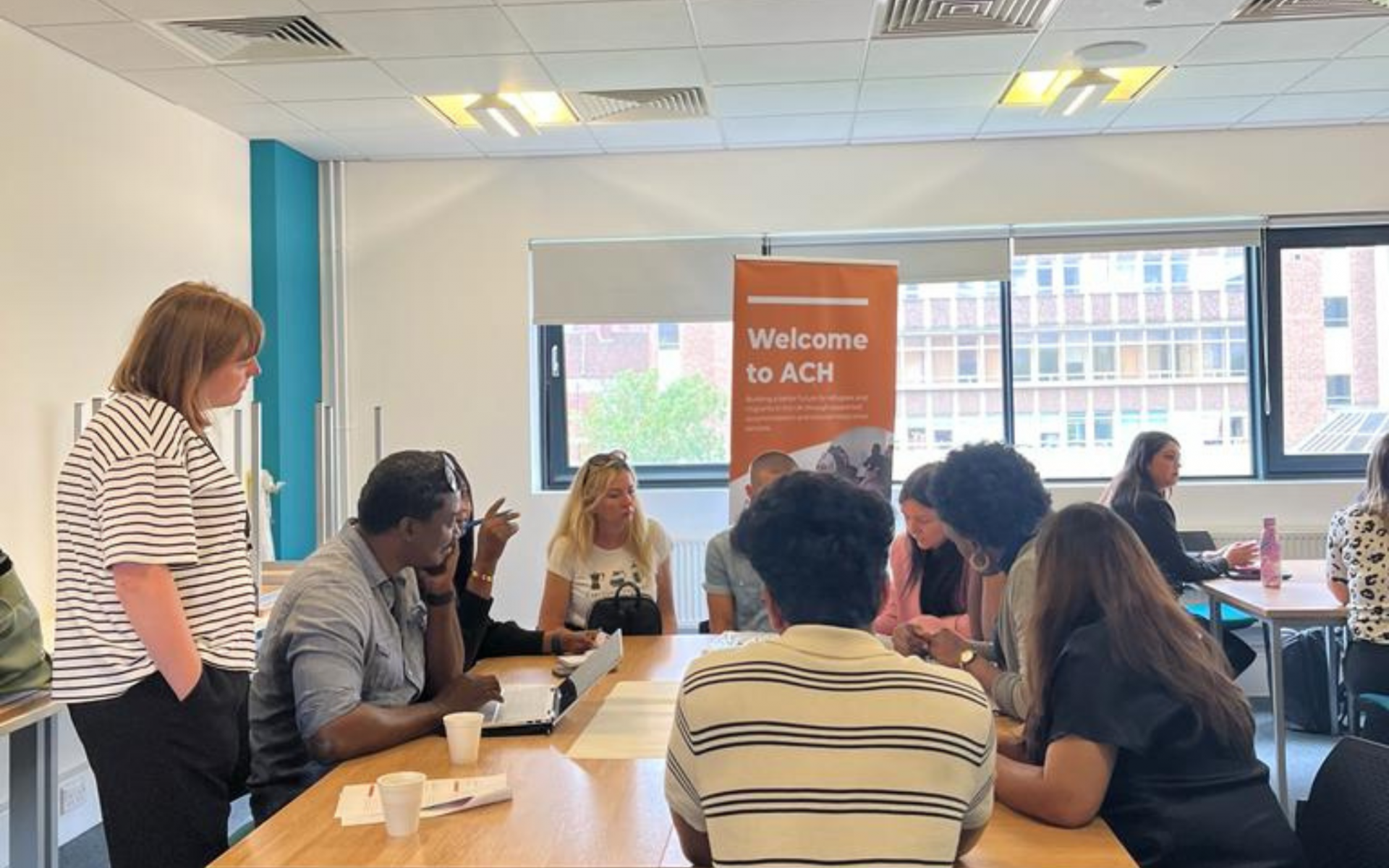 ACH Hosts Hackathon to Support Migrant-Led Businesses
We recently hosted an impactful Business Hackathon in partnership with Enactus of Aston University, aimed at fostering innovation and  supporting our migrant-led businesses.
Keep reading to find out more...
We recently hosted an impactful Business Hackathon in partnership with Enactus of Aston University. Titled "Entrepreneuvate": A Migrant-focused Business Hackathon," the event brought together our valued migrant entrepreneurs, expert business coaches, and Aston University's student business consultants to discuss and find practical solutions to the challenges faced by our migrant entrepreneurs in the UK.
The Hackathon, held at the heart of Aston University and led by our Migrant Business Support team, reaffirms our relentless commitment to reshaping the landscape for migrant entrepreneurs. It provided a platform for migrant business owners to share their stories, network, and engage in meaningful discussions that centred around their unique experiences and the opportunities and hurdles they encounter on their entrepreneurial journeys.
We enjoyed vibrant discussions and light bulb moments as our migrant entrepreneurs from diverse backgrounds gathered to share their real-world challenges. Through candid conversations, they highlighted the complexities they face while striving to make their businesses thrive in an unfamiliar environment. These authentic narratives offered a glimpse into the tenacity and resilience that define these entrepreneurs, illustrating their determination to carve a successful path despite the odds stacked against them.
The event's significance was further amplified by the participation of Aston University's business consultants and expert business coaches. With a wealth of expertise and fresh perspectives, these individuals joined forces with the migrant entrepreneurs to brainstorm solutions and devise actionable strategies to overcome the hurdles faced by these businesses. Their guidance, combined with the entrepreneurial spirit of the participants, created a synergy that generated innovative ideas and empowered the attendees to think creatively about their business models.
The Hackathon was a true display of impactful collaboration. As migrant entrepreneurs and every other participant walked away with not only valuable insights and solutions but also a renewed sense of determination and empowerment. The event underscored the vital role of partnerships between organisations, educational institutions, and the business community in fostering growth and innovation.