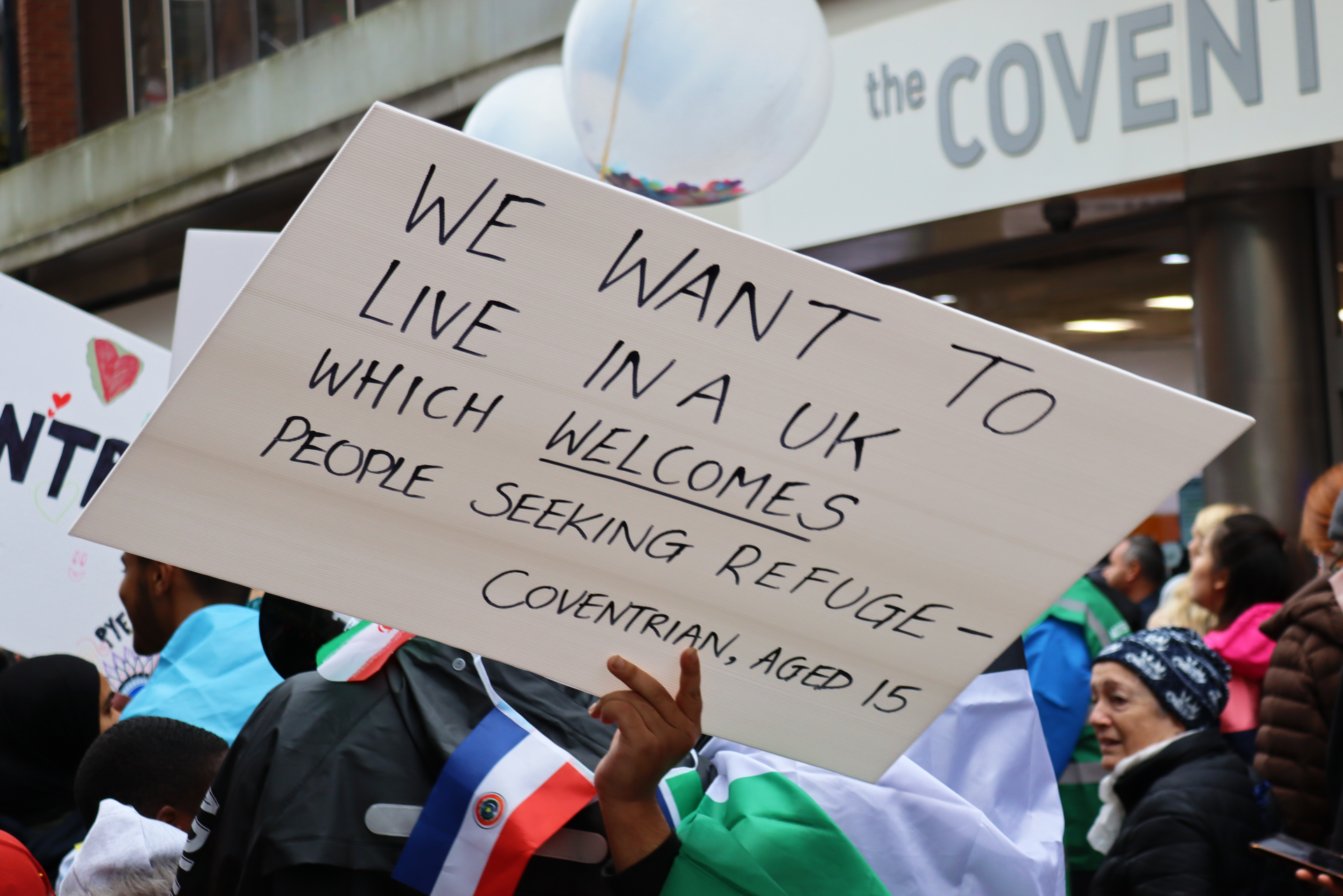 ACH responds to The Nationality and Borders Bill passing through parliament
We are deeply concerned that the Nationality and Borders Bill has been passed into law.
This legislation will profoundly threaten the right to asylum, a right enshrined in international law for 70 years.
At ACH we will stand with those seeking sanctuary, today and always, to advocate for equal rights to safety and opportunity for all people seeking asylum and refuge.
The Nationality and Borders Bill, now an Act of parliament has been passed into law after nine months of debate in the House of Commons and House of Lords. Over the past two months, the Bill had been repeatedly been driven between the two chambers as the Lords raised serious concerns and amendments. Now, it has gained it's royal consent and has been passed into law.
The Nationality and Borders Act is a profound threat to the right to seek asylum enshrined in the 1951 Refugee Convention, signed by the UK. The Act will criminalise 'irregular' asylum routes, whilst failing to provide safe and legal routes.
Seeking asylum is a human right, and this Act threatens that right.
The UNHR said this on the passing of the Act:
'The Refugee Convention is as relevant as ever and continues to uphold the rights of refugees. Even after the Nationality and Borders Bill becomes law, UNHCR will continue to advocate against this damaging legislation and to protect refugee rights in the UK and around the world. Refugees should not be criminalised for seeking sanctuary in the UK.' – UNHCR, 2022
The Act will differentiate between the way people are treated based upon their method of arrival to the UK. It says that people arriving via 'irregular' spontaneous routes will be treated differently to other people seeking asylum, and can be treated as criminals and face prison time. The Refugee Council estimates this could cost the public 'a staggering £835m every year' (Refugee Council, 2022).
In reality, there is no 'asylum visa' and safe and legal routes to resettlement are hard to access and limited in scope. They are reliant on geographically specific resettlement schemes, such as the Homes for Ukraine Scheme and Afghan Citizens Resettlement Scheme, are only open to very specific groups of people seeking sanctuary. And even these are not functioning well and are assisting only a relatively small number of those in need.
The Act will also limit refugee family reunion rights for people in the UK who have arrived via 'irregular routes'. This will predominantly affect vulnerable women and children, and cause more desperate people to make dangerous journeys.
'Ultimately, the Nationality and Borders Bill will create an unfair two-tiered system where the most vulnerable refugees are penalised because of their route of arrival. It will mean that this group will have reduced opportunities for education, integration and employment in the UK. It will make it harder for people to achieve their goals, move on into independent living and find sustainable employment, resulting in more destitution, precarious employment and fewer opportunities for refugees.' – Emma Gaspar Yates, ACH Senior Support and Integration Team Leader
We know there is wide support for people fleeing violence, war and persecution in the UK. The UK public have time and again shown their support and generosity for refugees in the wake of the crisis in Afghanistan and war in Ukraine.
This law does not speak for everyone in the UK. We must continue to fight to defend the right to seek safety, and speak out for a UK that is welcoming, kind and fair to people fleeing violence and persecution, who are looking for sanctuary in our country.
At ACH, we continue to stand for the rights of people seeking sanctuary, and will do all we can to create a UK that is a place of welcome.