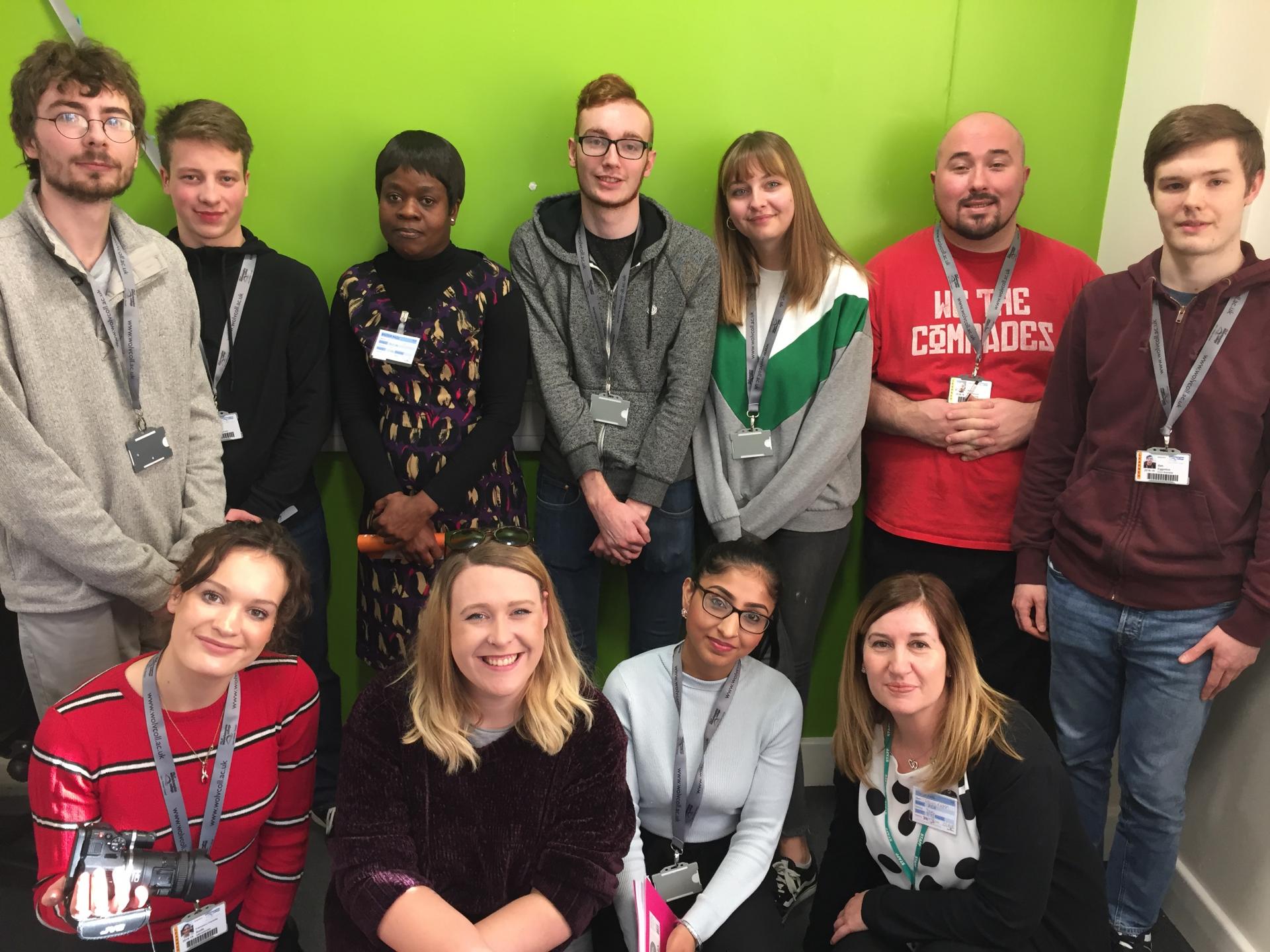 Constructive Voices at Wolverhampton College
For the second time this year we visited a class of NCTJ Journalism students at the City of Wolverhampton College to tell our story. Our relationship with Dani Wozencroft and her students began in March 2018 when we were linked up by NCVO's Constructive Voices programme who partner charities with journalists to encourage constructive journalism. Read last year's story here. It is a pleasure for ACH to be involved with the project, not only to get our story out there but to also help out as a case study for these budding journalists.
With a new group of students at the City of Wolverhampton College, Dani was keen for us to be involved again. On 13th November 2018, Rose Adderley, ACH Marketing and Comms Assistant, Laura Maton, ACH Wolverhampton Office Manager and Meli Tati, ex ACH tenant and volunteer, were all interviewed by the students. The students only had an hour to prepare for our visit and did an amazing job understanding our company and asking the right questions.
Rose and Laura were first to be interviewed, to provide background information about ACH. They talked about our #rethinkingrefugee campaign, upcoming projects and how we celebrated our 10-year anniversary. Laura also gave a good perspective of ACH as a newcomer to the business, as she has only been with working with us since September.
Meli was then interviewed by the students about her journey to the UK and what she has achieved since she arrived 3 years ago: "I didn't know what to do, where to go. That's where ACH came in. They gave me everything I need. They helped me get housing. They helped me with everything."
Her English is amazing, and she was so confident in front of the camera.
You can read the live blog here: http://vle.wolvcoll.ac.uk/reporter/live-blog-refugee-tells-story-journey-wolverhampton/   
Feature on refugees in general: http://vle.wolvcoll.ac.uk/reporter/feature-journey-refuge-longer-think/ 
Profile piece on Meli: http://vle.wolvcoll.ac.uk/reporter/difficult-journey-new-beginning-meli-tati/
News story about ACH: http://vle.wolvcoll.ac.uk/reporter/wolverhampton-group-looks-buy-homes-refugees-take-pressure-off-council/
Thanks again to the students and to Dani for having us come and tell our story.