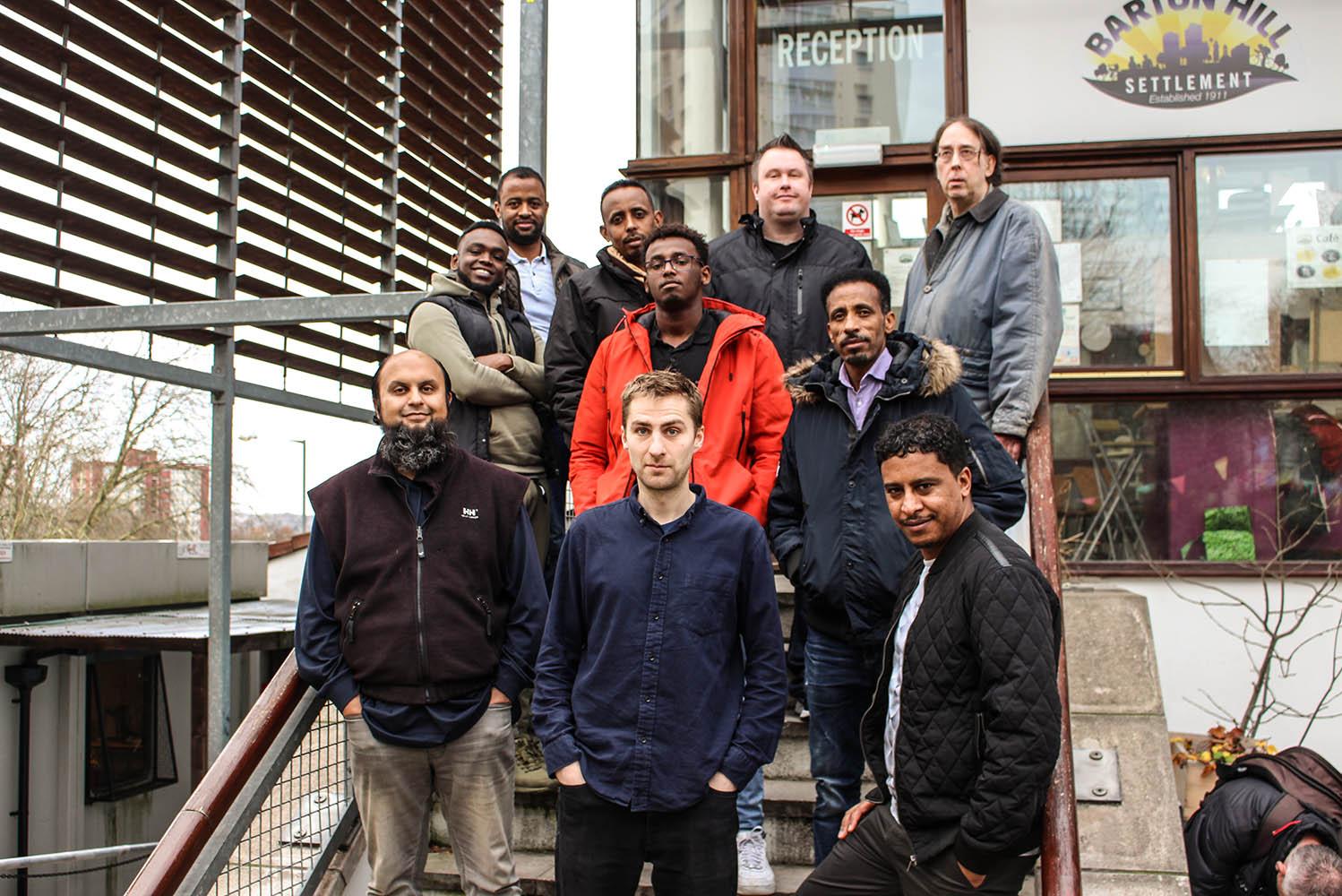 First West of England joins up with ACH to help refugees in Bristol into employment
First West of England has teamed up with Bristol-based ACH to help refugees in the city find work and build new careers.
The non-for-profit organization is a leading UK provider of resettlement services for refugees and has launched a new scheme with First to give local refugees the opportunity to become bus drivers through a special training programme.
The two-week course, which is funded by First, will see a group of 11 candidates complete employment masterclasses with ACH, which cover a range of customer service skills, before getting behind the wheel at the First Bus training depot in Lawrence Hill.
First has guaranteed interviews for all 11 participants and successful candidates will then go on to complete the formal six-week training to become bus drivers in the region and operate both single and double decker buses across all service routes.
Julia Palmer, Career Advice & Employment Manager at ACH, said: "Working in partnership with employers is paramount for helping skilled individuals get started in not just a job, but a career. First West of England staff have been incredible and involved in the programme every step of the way, from its design to the end recruitment process. The prospect of moving on to work as a First Bus Driver has created a real buzz amongst the group."
ACH are already working with Starbucks to provide vocational training for refugees and have helped over 1500 learners gain new skills across Bristol and the West Midlands in the last academic year.
James Freeman, Managing Director of First West of England, added: "Through our partnership with ACH, we hope to provide refugees and vulnerable members of the community with a life-changing opportunity to develop real workplace skills and build a new life in the city.
"Our driver training programme offers excellent career prospects and by working with ACH we can now open up these opportunities to harder to reach communities in the city. ACH do fantastic work in helping refugees integrate into the region and we are delighted to be able to support them as we roll out the first course of our new training partnership"
For more information on how to become a driver with First West of England visit: https://www.firstgroup.com/about-us/careers.
To find out about ACH's work with employers, visit www.ach.org.uk/businesses
BREAKING NEWS: ACH is proud to report that 9 out of 11 learners secured places on the six week First West of England training academy following our training programme.