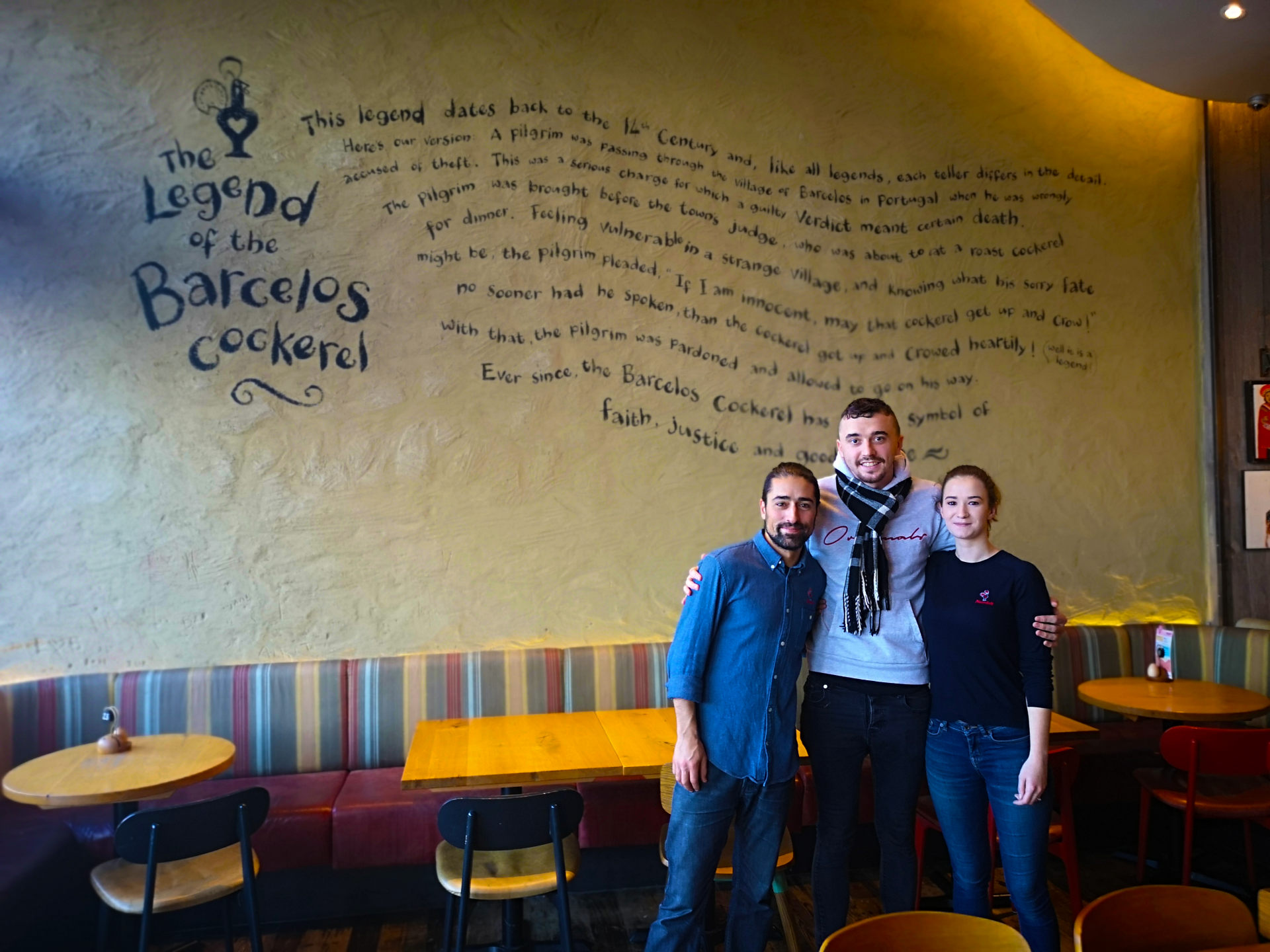 Marking achievements: Our learner Robert offered Nando's job
We have some celebratory news to share! 
Recently, ACH has been partnering with Nando's restaurants in Bristol to offer interviews for hospitality positions from Grillers to Waiting Staff. 
We have just heard the news that one of our clients, Robert, has been offered one of these new roles, and we couldn't be happier for him.
Read more to find out about the scheme, Robert's story and how ACH could help you or someone you know get into employment.
Our Nando's partnerships
Through our training subsidiary Himilo, we build partnerships with companies looking to diversify their hiring process. Working with companies in this way allows us to offer guaranteed interviews to our tenants, learners and the wider community. In the past, we have built relationships with partners such as Starbucks and First Bus and have recently been working with Nando's.  
We have been partnering with different Nando's across Bristol to help them with their recruitment and offer guaranteed interviews to our learners. We will continue to partner with Nando's in Bristol, so keep an eye out for upcoming jobs on our social media and website. 
Our Himilo training team then work with our candidates to train them on interview skills, guidance and technique to give them the best chance of success. This way we can support our learners into employment every step of the way. 
Robert's story
Robert contacted us after seeing our joint job advert with Nando's for a 15 hour a week Cashier role on a Bristol job site. He was interested in the position because, unlike most jobs in the hospitality sector, Nando's were offering 'parent friendly hours'. This is extremely important for Robert because, as a single parent, he needs work that can fit into his six-year old son's school hours.  
After he had got in contact with Tiffany, our Curriculum Lead at Himilo, we signed him up to our SSU programme. 
SSU stands for Skills Support for the Unemployed and funds our career support training that supports people into employment. This training includes our employment courses and twice weekly Job Club, which helps support individuals with their job applications and interview technique.  
Therefore, we were able to arrange Robert's interview, help him with his CV and train him in his interview technique to make sure he was well prepared for the big interview.  
After waiting nervously to find out how the interview went, we were so excited to find out Robert did exceptionally well, and even more thrilled to discover Robert had been offered the job! 
Tiffany, our Curriculum Lead said:  
'This is why I love my job as I get to make a difference to learners like Rob. Supporting and motivating our learners to gain employment, watching them and their lives change for the better inspires me to continue in my role as Curriculum Lead. Developing our courses and growing as a business has enabled us to reach more individuals and Himilo has had a massive impact on the people who join our courses and job clubs to achieve their ambitions.' 
After he secured his new role, we referred Robert to the Wheels2Work Scheme for 4 weeks' worth of free bus travel and to Future Bright, who will be providing him with driving lessons so he can pass his test and drive a car. 
Could we help you?
Himilo, ACH's training subsidiary, is always running free courses and training to help individuals get into meaningful employment with job progression opportunities. 
As part of the SSU programme, we run Employability and IT courses to upskill, motivate and inspire people to gain meaningful employment. Job Club also runs twice a week, Monday and Wednesday 2-4pm. Job Club offers one to one support on job applications, CV writing and interview guidance.  
You can access information about these courses here, or follow our Himilo Twitter account @HimiloTraining for course updates and opportunities.