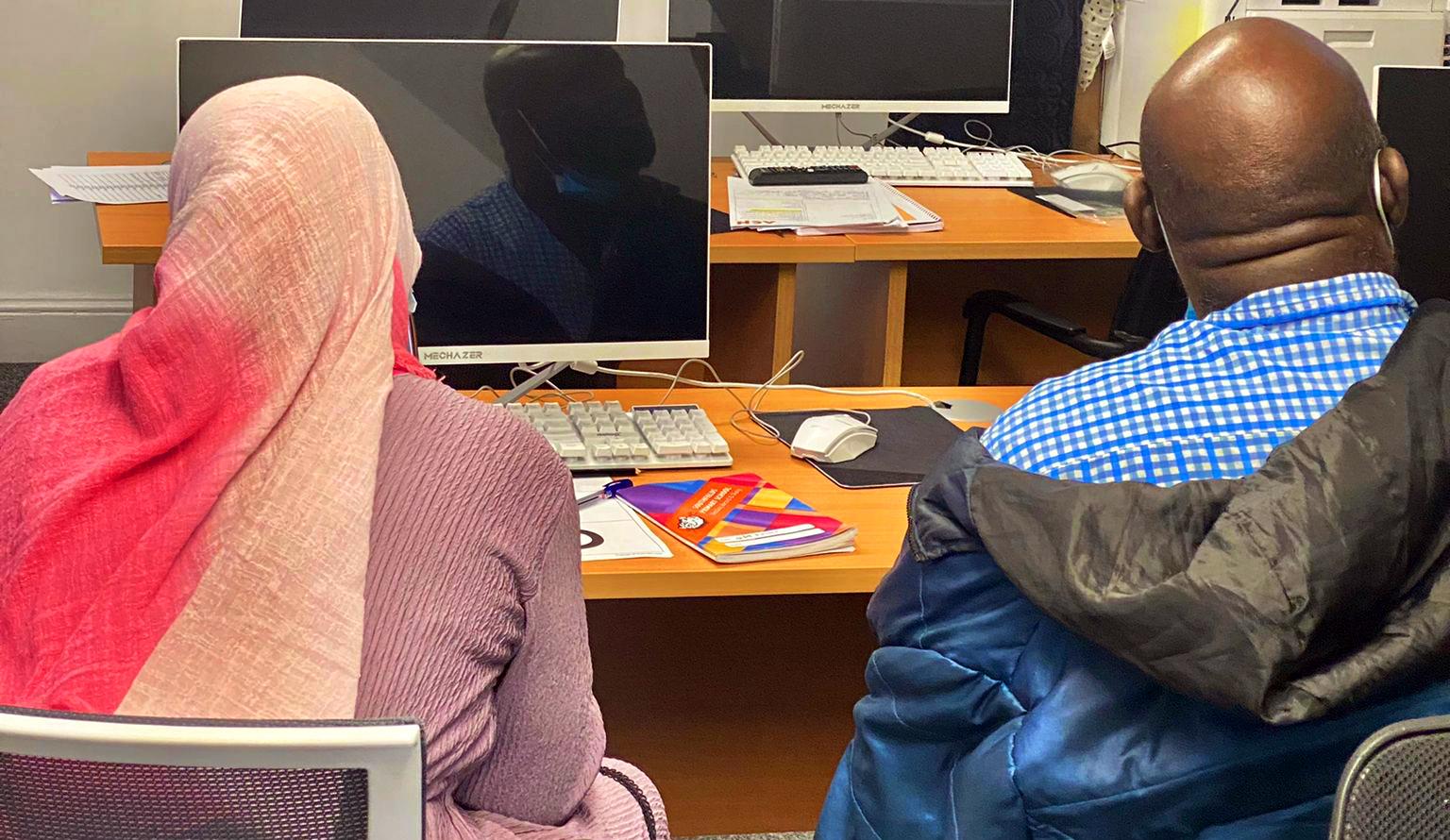 MyCoventry Projects - Achievements so far
The MyCoventry project aims to address local social and economic inequalities for young people and adults from migrant communities and has been assisting newly refugees to interact with and become part of the community in Coventry since it began January 2021. 
To find out more about the MyCoventry project and some recent updates about the process of the project, keep reading on...
About the MyCoventry Project
The MyCoventry project started in January 2021 and was developed to create change and address local and social economic inequalities that affect young people and adults from migrant communities, so we can help them interact and become an integral part of the UK.
The initiative is a 2 year project which had been funded by the Asylum, Migration and Integration Fund (AMIF), who have given the project a fund of £1.7m! Our Wonderful partners on the project are: 
Positive Youth Foundation 
St Francis Employability 
Coventry University's Centre for Trust, Peace and Social Relations 
Coventry City Council's Employment Team (Job Shop) 
The project teaches newly arrived people skills for learning, support and mentoring programs, which can help with a variety of skills, from English language to learning about their wellbeing. 
At ACH, we aim to take a holistic approach to integration support, not only helping to support refugees in finding employment; building business and learning English language, but also take into the account the wider needs of clients, such as housing, family reunion and wellbeing. 
On the project we are currently delivering three courses: Hello Job, Hello Neighbour and Advocating for Myself, Hello Job helps clients with the skills needed for employment, From English for the workplace to CV writing. Hello Neighbour helps learners navigate UK life, from accessing healthcare to where access vital public services. Advocating for myself focussed on wellbeing and Mental Health, helping participants to improve their resilience, wellbeing and self-esteem. 
Milestones
Without the core project staff involved within ACH, there wouldn't be support happening like it does. On the MyCoventry program, we also offer mentoring that is available as part of this project, it has been successful at gaining new employment for learners on the program. Recently, we have seen 3 more people entering work, before even completing the full learning program
The recent successes for the learners on the project include: 
Two learners have landed a full-time position (40 hours a week) in a Warehouse Operative. 
One learner started a part time position (15 hours a week) at a car wash Coventry.  
Case Study: A learner on the MyCoventry programme
A learner from the MyCoventry programme was registered with the project in October. At first, he was finding it difficult to engage in the programme, as he wanted to be reunited with his family first. ACH's support team was able to help him with process of being reunited with his family. 
Most of the time when refugees and migrants are integrating into the UK, becoming reunited with their family is understandably their main priority. Now the learner knows the next steps are being taken towards their family reunion, they can dedicate more time and energy to our employment training programmes and establishing a new life in the UK. 
"I really appreciate ACH helping me with my family and helping me settle in the UK" 
Moving forward
Moving towards the halfway mark of the project, we're building on feedback we have received from our learners for far, working together to create a tailored service that works best for our clients. We are also developing new digital skills course material to make sure we deliver the best possible and suitable training for our clients. 
We are looking forward to the next year with MyCoventry as we continue to work with our brilliant partners.