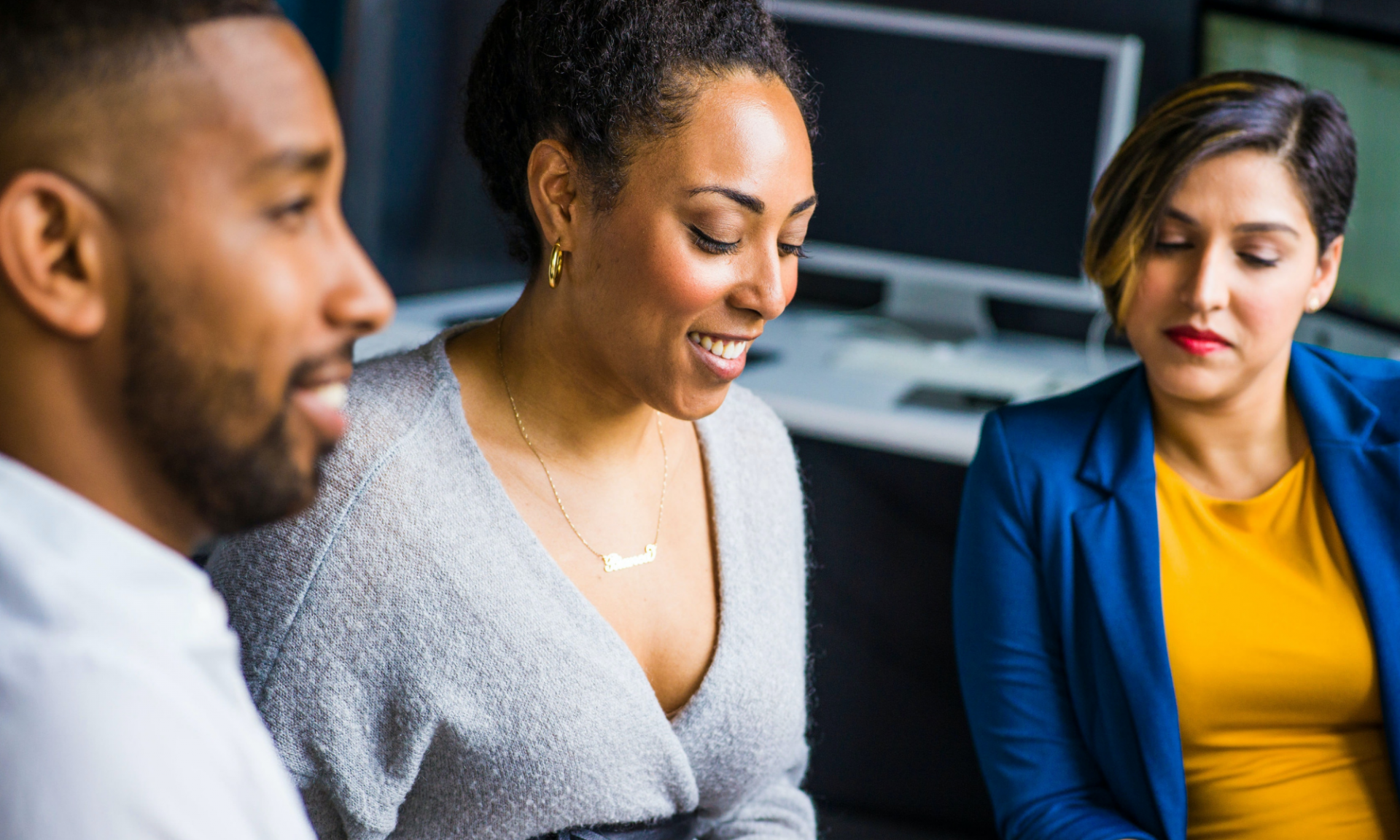 Partnering for Change: ACH, the CREME and the 'Productivity from Below' project
Imelda McCarthy, Research Fellow at the Centre for Research in Ethnic Minority Entrepreneurship (CREME), has written a guest blog all about our partnership on Productivity From Below, an innovative research project supporting ethnic minority businesses. 
Read more to discover how our research continued and thrived through the COVID-19 pandemic, and how we'll continue to work together to transform the business support provision for ethnic minority entrepreneurs.
Imelda McCarthy
'Inclusion' is fast becoming a mantra in the UK Higher Education sector. Advance HE's strategic priorities aim to create inclusive support services and environments that are accessible to all. Similarly UKRI believes research is: 'for everyone and by everyone', covering 'how it's carried out and who is involved'; responsive to cultural and societal change; and the valuing, crediting and nurturing of the opinions of underrepresented groups.
These aspirations are currently being modelled in a grassroots project that involves Aston University Centre for Research in Ethnic Minority Entrepreneurship (CREME) and the sector-leading refugee integration social enterprise, ACH. ACH and CREME are collaborating on 'Productivity from Below' an innovative research and business development project focused on supporting ethnic minority businesses.
When the pandemic first hit, CREME convened a series of listening exercises with microbusiness owners, linked to the Productivity from Below project, to provide participants with a safe space to share concerns. These listening exercises were attended by industry representatives, including ACH, and triggered subsequent action. As Richard Thickpenny, Chief Innovation Officer at ACH explained:  
'One meeting in particular, held in response to the Covid-19 pandemic, made a strong impression on me as it revealed a worrying reluctance by microbusiness owners to draw upon the Government's packages of emergency financial support. This prompted us (at ACH) to set up some online training and advice on matters relating to financial support and access to grants as a means of providing some reassurance and clarity to those most in need.'
The relationship between CREME and ACH precedes the pandemic. Consultation work linked to the aforementioned Productivity from Below project revealed four key factors that contribute to a lack of inclusion and consequently a reluctance from ethnic minority entrepreneurs to engage in programmes of research and business support, these include:
Jargon as a barrier to communication and access.

A lack of trust, ideas stolen or cribbed without credit.

Pressure to conform and conceal one's uniqueness.

Environments that prohibit involvement or anxiety about participation.
Going forward
CREME and ACH are delighted to partner on the forthcoming Pathways to Enterprising Futures project (which will support 600 women into employment), alongside other practitioners involved in the Productivity from Below project. Both projects are mindful of the barriers to engagement experienced by ethnic minority entrepreneurs (and other groups). It is hoped that in highlighting these issues others will also take into account these factors as a means to promoting and facilitating more inclusive models of engagement.
The CREME/ACH partnership shows the power of organic, trust-based collaborations to provide answers to pressing problems relating to inequality, enterprise and integration. There are important lessons here for policymakers – not least trusting community-based enterprises and engaged academics to find imaginative solutions to the challenges of the day.
About the author(s)
Dr Imelda McCarthy is a chartered occupational psychologist (HCPC Registered) and Research Fellow based at the Centre for Research in Ethnic Minority Entrepreneurship (CREME), Aston University. Imelda works on the ESRC Productivity from Below project, a project that aims to provide a detailed understanding of management and engagement practices and their relationship to productivity in microbusinesses from the catering, creative and retail sector.
ACH is an award-winning social enterprise providing a range of innovative and impactful support and integration services for refugees, BAME & migrant individuals. Since 2008, the company is resettling over 2500 individuals yearly by providing secure housing, culturally sensitive support and vocational training (provided by its training arm- Himilo).
Contact Us
If you would like to find out more information and contact the Centre, email Gurdeep Chima (CREME Centre Manager), at creme@aston.ac.uk