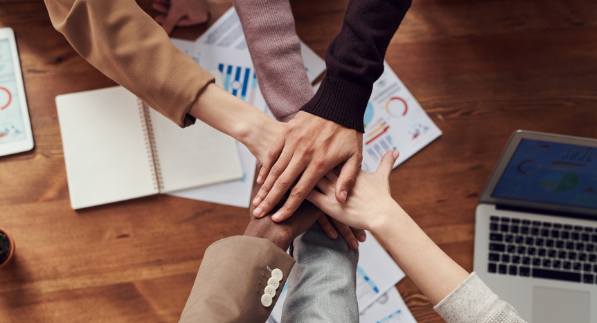 Putting refugees needs at the heart of policy with Comic Relief
We are excited to announce our latest collaboration with RAMP and Comic Relief!
We are thrilled to have received a generous £600k of funding from Comic Relief to launch the Change Makers Project with RAMP. Together, we will work towards our vision of an enhanced refugee support environment within which policy is truly driven by service user need.
What is the Change Makers Project?
The Change Makers Project is a 5-year project that will identify strategic opportunities with the wider refugee sector to influence city-level and regional strategies. According to UNHCR statistics, at the end of 2019 there were 133,094 refugee persons in the UK. Our aim is to ensure that all refugees have the opportunity to maximise their social and economic potential through person-centric policies.
At ACH we see the detrimental effects that a lengthy integration process can have on a person's mental health and wellbeing. By enabling more effective policy and services, the time taken for a person to integrate will be shortened.
Richard Thickpenny, ACH's Chief Innovation Officer: "Too often the voice of change can go unheard even though such changes could drastically improve people's lives. Our Changemakers funding provides an opportunity to bring current best practice to local, regional and national attention. It will bring together our own leading research with the best across the UK and will be supported through our partnership with RAMP to ensure the message of change is widely heard."
About RAMP
The Refugee, Asylum and Migration Policy (RAMP) Project's vision is for the UK to have a world-class migration system which helps to create a successful and integrated society, and which is fair to all. RAMP help political leaders to think more deeply and to collaborate more widely on migration, asylum, and integration issues to improve the quality and quantity of political debate and subsequent policy outcomes.
Our unique partnership with RAMP will fuse together service delivery with strategic policymaking to put refugees needs at the heart of policy. ACH will apply its in-house lived experience and community access to continue exploring new operational approaches to refugee social, civic, and economic integration.
So, how will we do this?
Through close collaboration, ACH and the RAMP will deliver a high quality, two-way dialogue between practice and policy. Where strategy and policy are informed directly by knowledge of what works.
The project will drive and accelerate change by:
Developing a strengthened evidence base to better inform the development of city and regional policies & initiatives aimed at the integration of people from a refugee background.

Producing regular 'State of the City' reports to examine local and regional policy effects and identify opportunities for positive change.

Generating sector-wide discussion and promoting collective impact approaches to driving up refugee support quality and effectiveness.

Utilising new data to engage the private sector through perception change and increased refugee sector alignment with employer needs.
Launching firstly in Bristol, we will engage decision-makers with evidence of what works to influence funding models and strategic direction. Our long-term goal is to take this evidence to influence policy further afield. 
Bristol Mayor, Marvin Rees said, "I support ACH and RAMP's new initiative that will bring to light potentially unidentified barriers to integration in Bristol and bridge the gap between organisations delivering integration services and policymakers. As an active Board Member of the Mayors Migration Council, I have and will advocate for cities' views to be considered on discussions around asylum seekers and refugees by national governments and international bodies."
A key asset to the Change Makers project will be our IsTailored Toolkit (formerly Integrass). An ACH innovation that measures a person's level of integration through specific questions on key indicators of integration. We will use IsTailored to ensure that the feedback and needs of refugee individuals remains fundamental and centre to the delivery of the project. IsTailored is also able to highlight barriers to a person's integration which will allow us to inform the city of potentially unidentified barriers.
Fuad Mahamed, ACH's Chief Executive Officer: "I am very pleased with this new funding which will enable ACH to work very closely with the refugee sector in West of England and have impact on our learners and residents. We hope this new opportunity brings ability to influence local and the national government about issues which matter including the recent Afghanistan crisis."
Together with RAMP and Comic Relief we look forward to getting started on this much needed project! We believe that by pioneering a powerful fusion of policy and practice at the Bristol city region level, we can create an evidence led blueprint, catalysing a movement for the strategic advancement of refugee integration across the UK and beyond.
For more information, please contact our CIO, Richard Thickpenny – Richard.thickpenny@ach.org.uk
Keep an eye on our website and social media for further updates!