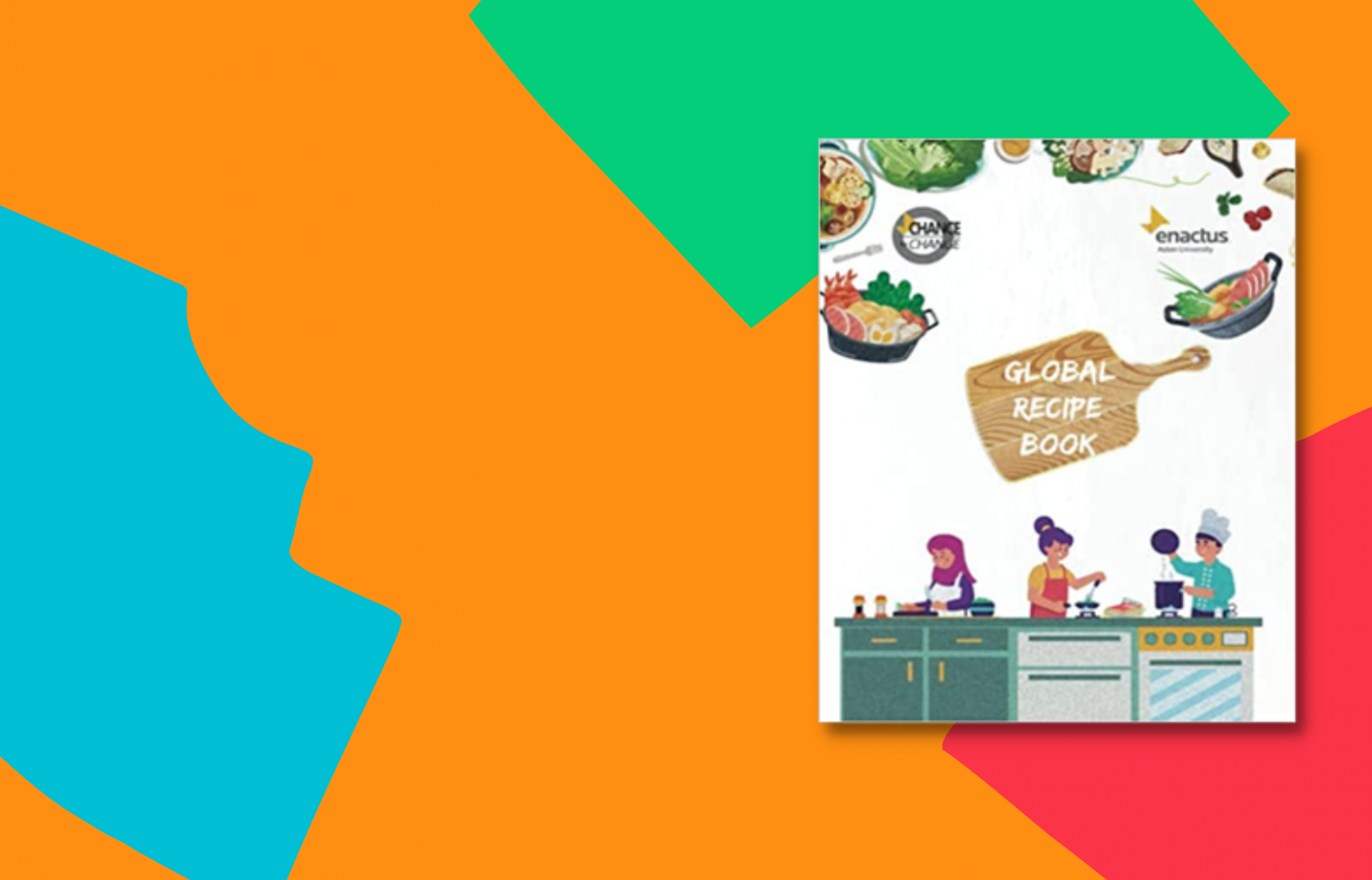 A recipe for change: Launching the Global Recipe Book with Enactus - Aston University
We're thrilled to see the publication of the Global Recipe Book by Enactus - Aston University!
At ACH, we've supported some of our talented clients to contribute their recipes to the cookbook, so they can share food from their cultures and bring people together, and at the same time learn skills for employment or entrepreneurship.
Keep reading to find out more about the project, and the difference it's making for ACH's clients…
As part of our partnership with Enactus - Aston University, ACH has been working to support refugee and migrant communities in Birmingham to contribute their recipes to the Global Recipe Book, under the Chance for Change Programme.
Our wonderful Employment Coach, Lina Akkad, worked with our clients to coordinate and collect contributions from our tenants and those she has been supporting on the Syrian Vulnerable Persons Resettlement Scheme (SVPRS). As part of the project with Enactus, our clients also received careers information advice and guidance, help to produce a CV, digital skills and English for Employment training.
Thinking about recipes alongside employability workshops gave individuals an opportunity to think about their transferable skills and reflect on their knowledge and past experiences. By thinking about their skills in cooking, our clients were able to recognise their other transferable skills and imagine new ideas for their future.
This has helped our clients to think about their hopes and aspirations for their future careers, or think about self-employment through our Migrant Business Support Project (MBS). We hope the project has helped the people we support broaden their hopes, ambitions and aspirations for the future.
The launch of the Global Recipe Book took place on the 31st of Jan 2022 at Aston University, where some of our tenants, contributors and staff members were able to go and celebrate the book's launch. Everyone was very excited to see their recipes published!
Following the launch event, some of the contributors have taken the next steps to start their own food business, working with our Migrant Business Support Team to find out how to become an entrepreneur.
We're looking forward to working with Enactus - Aston University over the coming year, building our fantastic partnership. ACH will be contributing to plans to launch this year an online global marketplace for entrepreneurs to sell their products and will be a significant contributor to the second recipe book, which will be published later this year.
Want to discover the recipes for yourself? Buy the Global Recipe Book here!