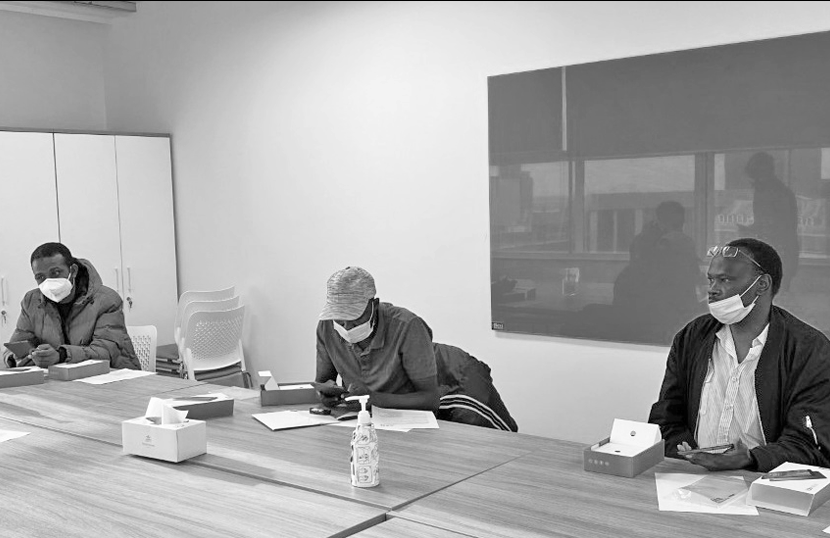 A SCORE Project Update: Tackling Digital Exclusion
This year, digital connectivity has never been more important. During lockdown and the COVID-19 pandemic, the internet and technology has been the tools we use for work, seeing friends and family and for education.
Read more to find out how we're tackling digital exclusion through our SCORE Project…
COVID-19 has brought the pressing issue of digital exclusion into sharp focus, and we knew we needed to act for our tenants and our communities during this challenging time, to make sure no one would be left behind.
With funding from The National Lottery Fund, we have launched the SCORE Project for learners in Bristol and the West Midlands to get digital access and training.
The SCORE Project is focused on providing access and support to learning digital skills for forced migrants. The aim is to upskill people's digital skills and help them learn to use technology for education, job applications and essential services – as well as for mental health, wellbeing and social connection.
As part of the project, we are giving out 200 tablets to our learners, to ensure that everyone has the opportunity to access technology and put their digital skills to use.
What difference is the project making?
Learner 1 first came to Bristol to join her husband from Sudan. As a participant on the SCORE Project, she received a free tablet and digital skills training from our training team. The new tablet means she can access her college courses during the lockdown on a bigger screen, and no longer has to rely on her phone.
She also uses the tablet to practice her English. Having the tablet and easy access to the internet has increased her motivation to learn English and strengthened her ability to do homework and participate in online lessons. Learner 1 says: 'The tablet helps me with English and watching lessons online.'
The tablet is also an important connection to friends and family in Sudan. She has also been able to download the internet banking app for her first bank account, and manage her finances from the comfort of her own home during the lockdown.
What do other learners say?
'Thanks so much for the tablet as it helps me with my learning. I really appreciate it.'
'The tablet helps me study, especially at the moment as everything's online. It's much easier to use a tablet than a mobile phone and it's useful to read and write bigger. It is also important for my social networks.'
'I use the tablet to communicate with my family. It is a good tablet. I can use it to study and search for career advice from home'
'The tablet is helping me a lot with sending and receiving emails. I use it to check work related emails. It helps me connect with the family back home, using Skype and Messenger. I recently attended a driving course online through Zoom. It was very helpful. I'd be able to watch some documentaries and movies during my free time if the internet was more accessible. There's a lot to learn from the internet.'
'The tablet helps me with searching on websites and completing courses: I completed my ICT course through it. I am struggling without WIFI as I am connecting my phone to it for data. Wi-Fi is a good idea so we can do interviews, courses and use social media.'
If you would like to join the project, email us at info@ach.org.uk or call us at 0117 954 0433.