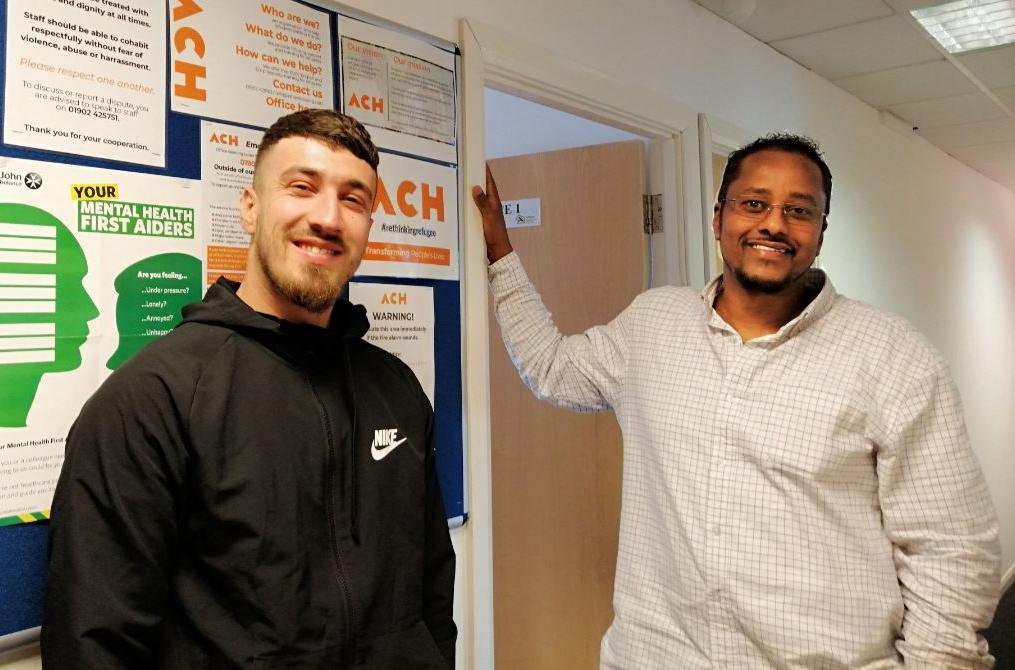 Our Wolverhampton team may be the smallest of the three, but they continue to provide the utmost support and guidance for our service users. This is perfectly illustrated by the most recent successes the team have seen.
The first success was when ACH learner, Ali, completed his FAA Level 1 Award in Fire Safety Awareness through ACH, where he was presented with his certificate by Support Worker Dempsey, and Receptionist Jack. Amazing work Ali – congratulations!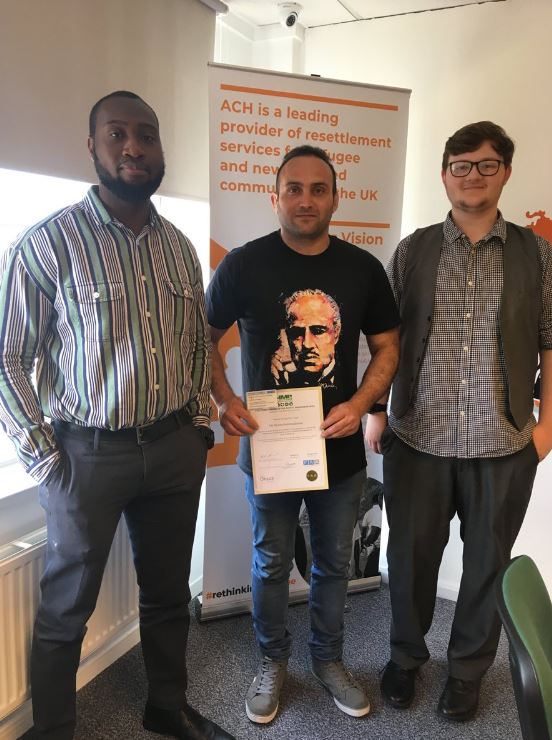 Our second success story is a bitter-sweet one as we see one of our tenants, Karmand, move on to his own accommodation after being with us for 10 months. We are proud that Karmand has been able to move on from our supported housing, but we will miss him! The whole team at ACH Wolverhampton have wished him all the best for his future here in the UK.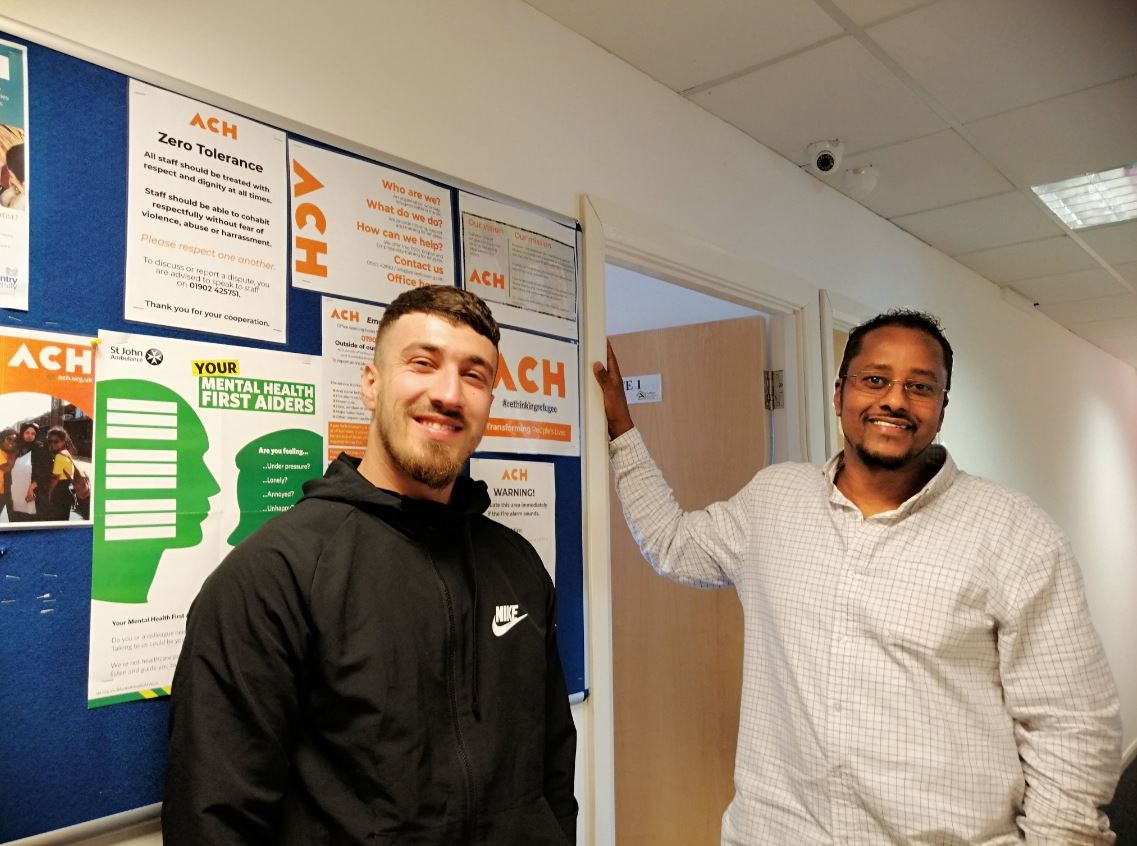 If you would like more information about the support we offer in Wolverhampton, please contact Laura on laura.maton@ach.org.uk.