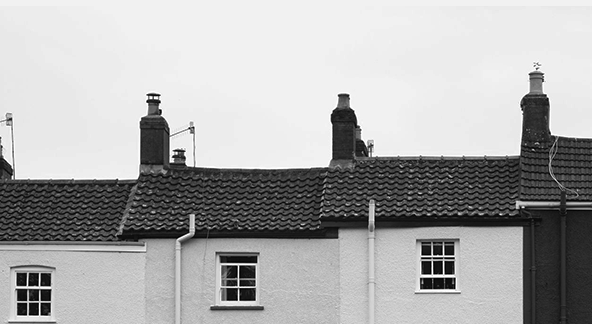 Tackling inequality: Timely discussions at the Bristol Race and Housing Conference
This November, we joined the first Bristol Race and Housing Conference, organized by Bristol City Council and SARI. This crucial meeting comes at a time where the COVID-19 pandemic has brought to the surface the catastrophic impact of housing inequalities in the UK. Amidst this timely backdrop, we want to unpack some of the issues and topics raised at the conference.
Keep reading to find out more…
Home is the first point of safety, a foundation for the building blocks of life. The ultimate goal of housing associations like ACH is to provide secure, safe housing which is not precarious, so those at risk of homelessness can put down roots in communities and plan for their future.
We joined the Bristol Race and Housing Conference this November to join and lead important discussions around race and housing inequality, health, diversity in the housing sector and tackling race hate crime in the city.
It's a fact that not everyone has equal access to a safe home. The government's Statutory Homelessness Annual Report 2019-2020 showed that 10% of those applying to councils for help with homelessness between April 2019 and March 2020 were black, even though making up only 3% of households in England. A quarter of all applications were from BAME households, making this group disproportionately likely to experience homelessness and precarious living situations.
The first Bristol Race and Housing Conference was a much-needed platform for housing professionals in Bristol to come together and tackle these pressing issues. Keep reading for an insight into some of the issues and topics discussed at the conference…
COVID-19 and Housing
COVID-19 has brought many inequalities previously hidden to the surface, with data showing that not everyone is equally affected by the virus. It is now well documented that the risk of serious illness or death for BAME communities is higher than it is for white communities in the UK.
A rapid research report by the University of Bristol (2020) unpacked some of the reasons behind the inequalities, finding housing to be a key factor:
'Ethnic minorities are more likely to live in overcrowded households (more people than bedrooms) and intergenerational households. This increases virus transmission risk and makes self-isolation more difficult…BAME communities are more likely than white British to be renting accommodation and not own their own home. In the South West, 70% of white British households own their home versus 40% of BAME households'.
This data highlights the extreme need for system change in UK housing, and the direct impact poor quality housing and homelessness have on life chances and health.
Diversity in the housing sector
A key point raised at the conference was how to ignite change and increase diversity in hiring in the housing sector, encourage more BAME applicants for housing sector jobs and change hiring processes to remove biases.
ACH CEO Fuad Mahamed spoke about why ACH is passionate about creating pathways for their tenants to get into housing sector careers, saying:
'How can we have representation in our staffing?' How can you make inclusion happen?
You need to represent your client group in your staff.
The communities we work with are not hard to reach. They ought to be included in the design of services, in the decision making process.'
The discussions pinpointed the need to create accessible pipelines into the housing sector for BAME communities, to fully represent the client groups and those most affected by homelessness and housing precariousness.
This is one of the key reasons why ACH has developed apprenticeships in property management and maintenance, to create accessible pathways into careers in the housing sector.
Moving forward
At the conference Black South West Network presented their recently published research report, 'title', investigating the housing inequalities in Bristol and setting out a roadmap of recommendations to move forward and create real change.
They concluded that change needs to come in three areas; system change in the housing sector (affordable homes, affordable finance, rent control, enforceable building standards, eviction regulation), community capacity building (community mapping exercises, business development for community groups, establishment of an Advocates Coalition) and fostering an understanding of systemic racism in the housing sector (advocacy and a greater investment in BAME-led housing associations).
The first Race and Housing Conference will not be the last, but it is a crucial initial step towards sparking sector-wide change and creating a platform for sharing knowledge, creating collaborative change and sparking debates.
Further reading:
Housing BAME Communities in Bristol: A community-led initiative, BSWN (2020)
Statutory Homelessness Annual Report 2019-2020, UK Government (2020)
The impact of COVID-19 on black, Asian and minority ethnic communities, National Institute for Health Research and University of Bristol (2020)