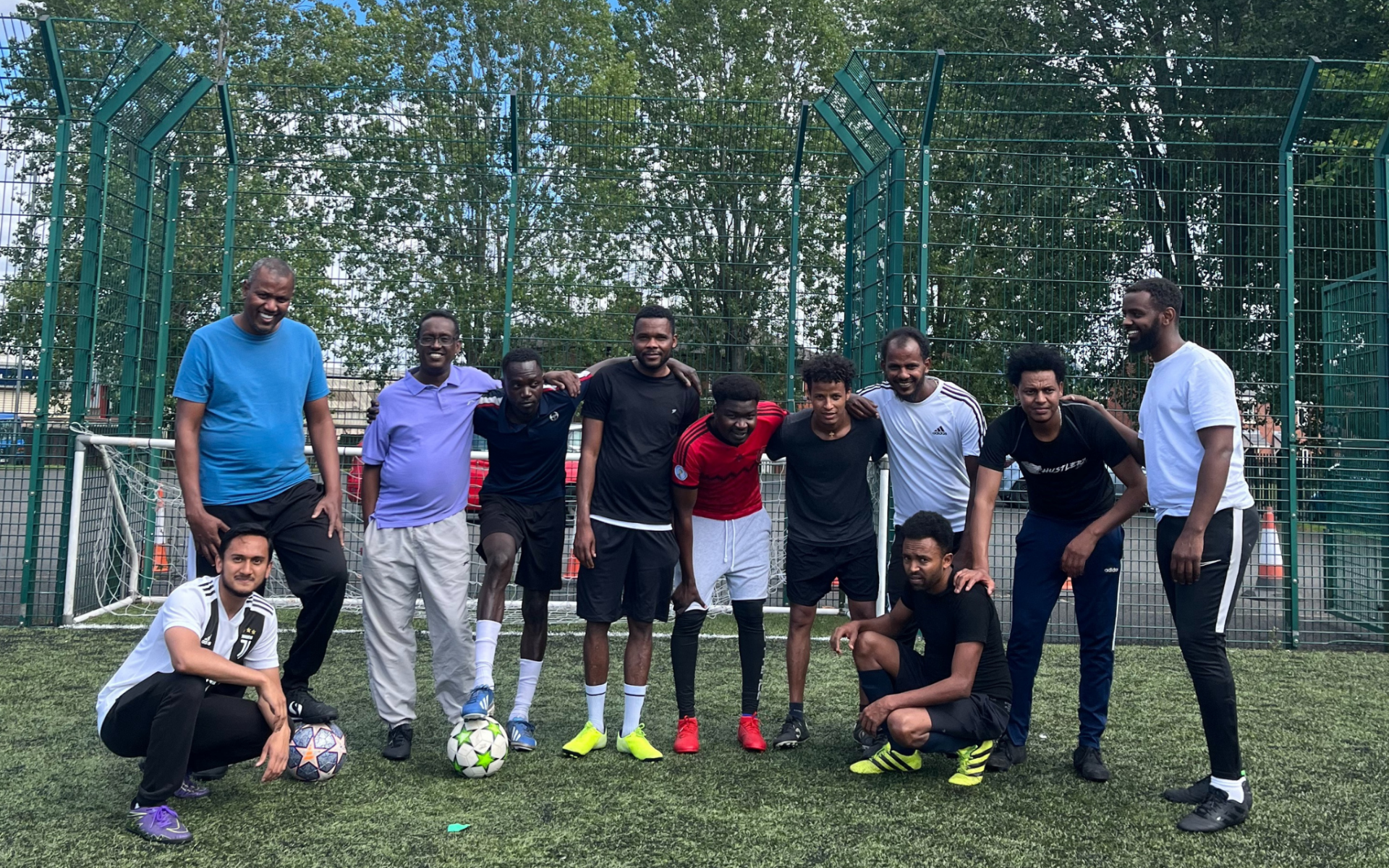 Uniting Communities Through the Global Language of Football
Fostering an engaged and active community amongst refugees and migrants is at the forefront of our initiatives.
Our Wolverhampton office has taken a unique approach - organising weekly football matches that bring our staff and tenant community together. After all, football is a universal language that unites us all.
These matches have proven to be a wonderful bonding experience, not only for our team but for our clients as well. Football has become an integral part of their routine, and they eagerly anticipate these matches. The level of dedication is truly remarkable, with some clients reaching out to ensure the matches will go on, even on rainy days.
Beyond the physical benefits, these football matches serve as a positive outlet for stress and anxiety, strengthening the mental health of our community. The excitement and joy experienced on the field have a profound impact on their overall well-being.
In a world where the spotlight on refugees and migrants often skews negative, it's essential to highlight their humanity and the simple joys they seek - like a friendly football match. They are individuals driven by the same desires as anyone else - the pursuit of a good life and the chance to live independently and though circumstances have led them to flee their countries, their spirit remains resilient.
"This initiative isn't just about football; it's about creating a sense of belonging and community. It's a reminder that we all share more similarities than differences." – Rashid Guled, Office Manager, ACH Wolverhampton. We believe in rethinking the refugee narrative and this sport is a demonstration of our commitment to fostering integration, understanding, and the breaking down of barriers that often exist between communities.
As these matches become an integral part of their weekly routine, they offer a sense of structure and purpose, aiding in the process of rebuilding lives and establishing a sense of normalcy for those who have faced displacement.