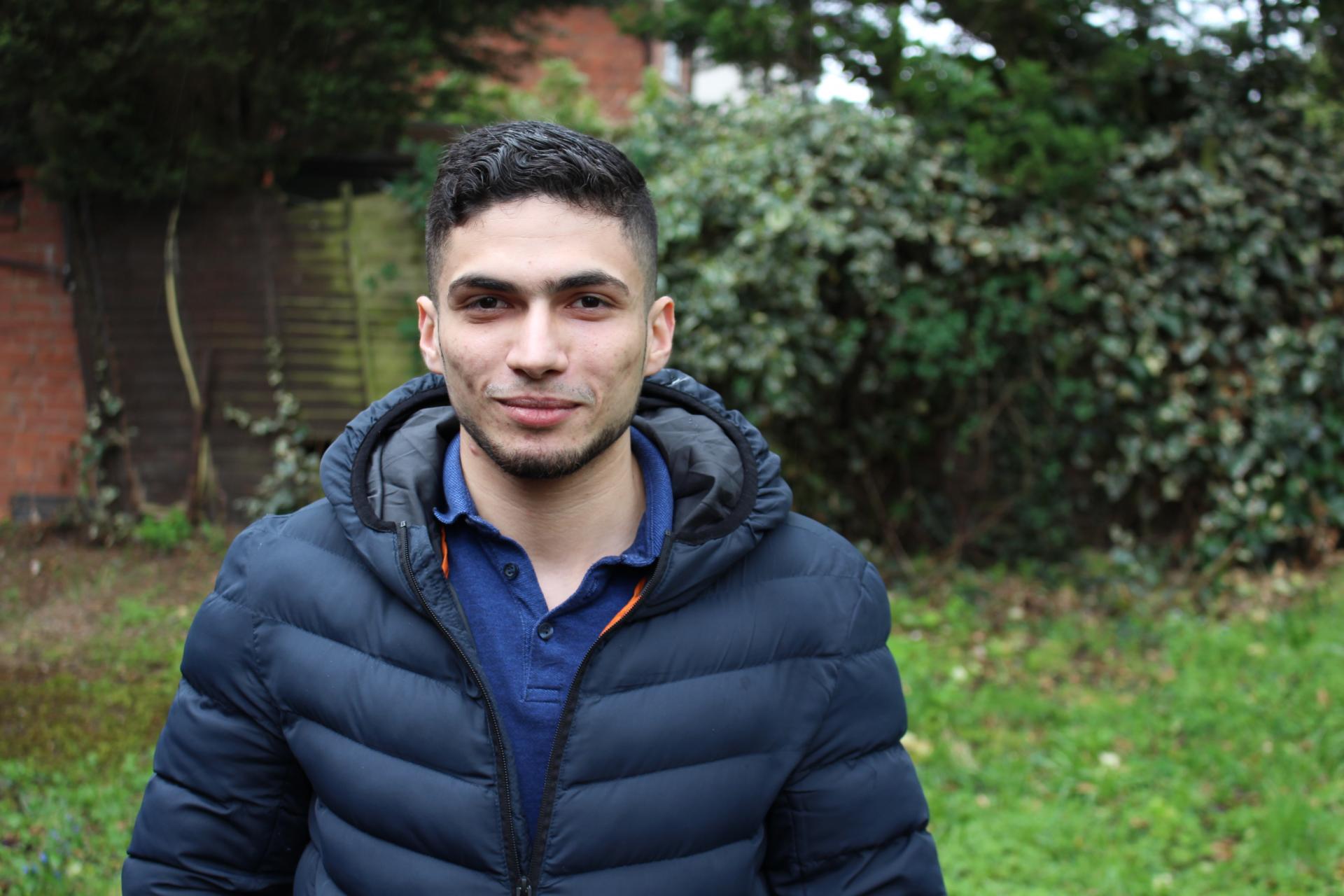 Coming to the UK from Syria, Ahmad has been with ACH since November 2016, receiving much-needed guidance and support offered by our Birmingham Support Team.
Through ACH, Ahmad found an opportunity to enrol on the Starbucks Employment Support Programme, taking advantage of the training and interview prep that was offered. This innovative course was brought about through a collaboration between ACH and Starbucks. The partnership highlights the pledge Starbucks have made to support refugee employment globally and their plans to hire 2,500 refugees to work at its coffee shops in Europe.
Ahmad stated what a "great opportunity" he believed it would be for him, and was very much excited to take part. He was one of the first learners to take part in this type of course in Birmingham, after our recent pilot course in Bristol.
Ahmad explained how "it was very hard at the beginning because I was doing something completely new" but how the ACH and Starbucks team were "always there to help me."
Fortunately, Ahmad was able to persevere with the course and landed a job with Starbucks soon after. He explained that "because it was my first time doing an interview, I had to practise for it" and was able to "get the job straight after the interview, and begin my training which was very helpful."  He credits both the ACH team and Starbucks for all their help.
The Starbucks team had some great feedback from the course itself. Kya said "I would like to specifically call out the incredible hard work from Helen, she is a credit to your organisation with her passion and enthusiasm – from her interactions with our local store manager to making us feel so welcome on the day - I can't thank Helen enough. The work that Helen and the team did prior to the programme meant that the candidates we met with where at a high level which set us up for a really great session, and ultimately 3 new recruits!" 
Well done to all the candidates who were offered roles with Starbucks. If you would like to find out about any upcoming courses or how you can work in partnership with us, please contact holly.fowden@ach.org.uk