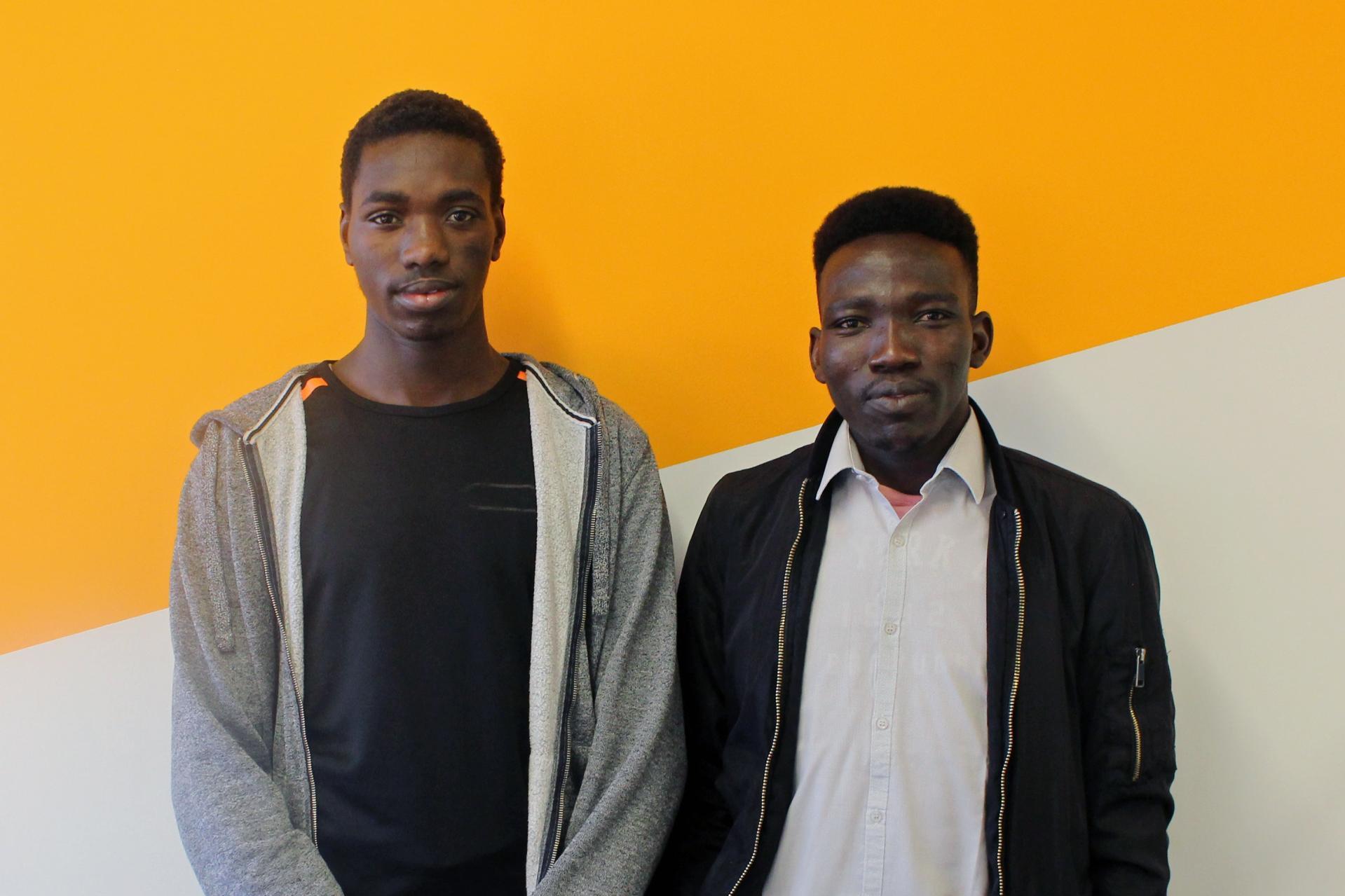 Hassan and Adam are cousins, both living in ACH supported housing after fleeing a dangerous situation in Sudan and both are passionate about achieving their dreams in the UK.
Read more to find out about their story, and what Hassan and Adam are doing to forge a future for their families...
Hassan and Adam are cousins who grew up in the same village in Sudan. Now, they live together in an ACH shared house and are working hard to establish themselves and build a good life in the UK for their families.
Adam was the first of the cousins to leave Sudan when the situation at home became too dangerous, with Hassan managing to leave a few years later. Both Hassan and Adam experienced difficult and challenging journeys across Africa and Europe, taking them several years to reach the UK.
We asked Hassan and Adam why they undertook the challenging journey to the UK. Adam said 'I came to the UK as it is safe.' For Hassan, his story is similar, 'I came here because my family is here.'
Since coming to live in ACH supported accommodation, we have supported Hassan and Adam with a variety of different needs, including navigating their tenancy, education, employment and immigration advice. At ACH, we believe that our tenants should be supported on an individual, tailored basis to achieve the dreams they want in life.
For Adam, his goal is centered on education and family:
'I want to finish school as I didn't finish in Sudan. I was 17 when I arrived in the UK. I am studying English, Maths and Computers. ACH are supporting me to get my SIA badge so I can work as a security guard, but I would like to finish college and become a mechanic.
I would like my wife to come from Sudan. My dream is having children and having a safe home for the children.'
Hassan is also working hard, working and studying at the same time to forge a career and provide a home for his family, telling us:
'I am also getting my SIA badge to be a security guard, but I also work in a chicken factory.
I want to learn more English and finish college, go to university and study to be an engineer or doctor.
I would like my wife to join me here'
We can't wait to see what the future holds for Hassan and Adam, and to continue supporting them on their journeys.
Want to find out more about our supported housing in Bristol, Birmingham, Coventry or Wolverhampton and our referral process? Click here.
Want to find out more about our training and careers service? Click here.