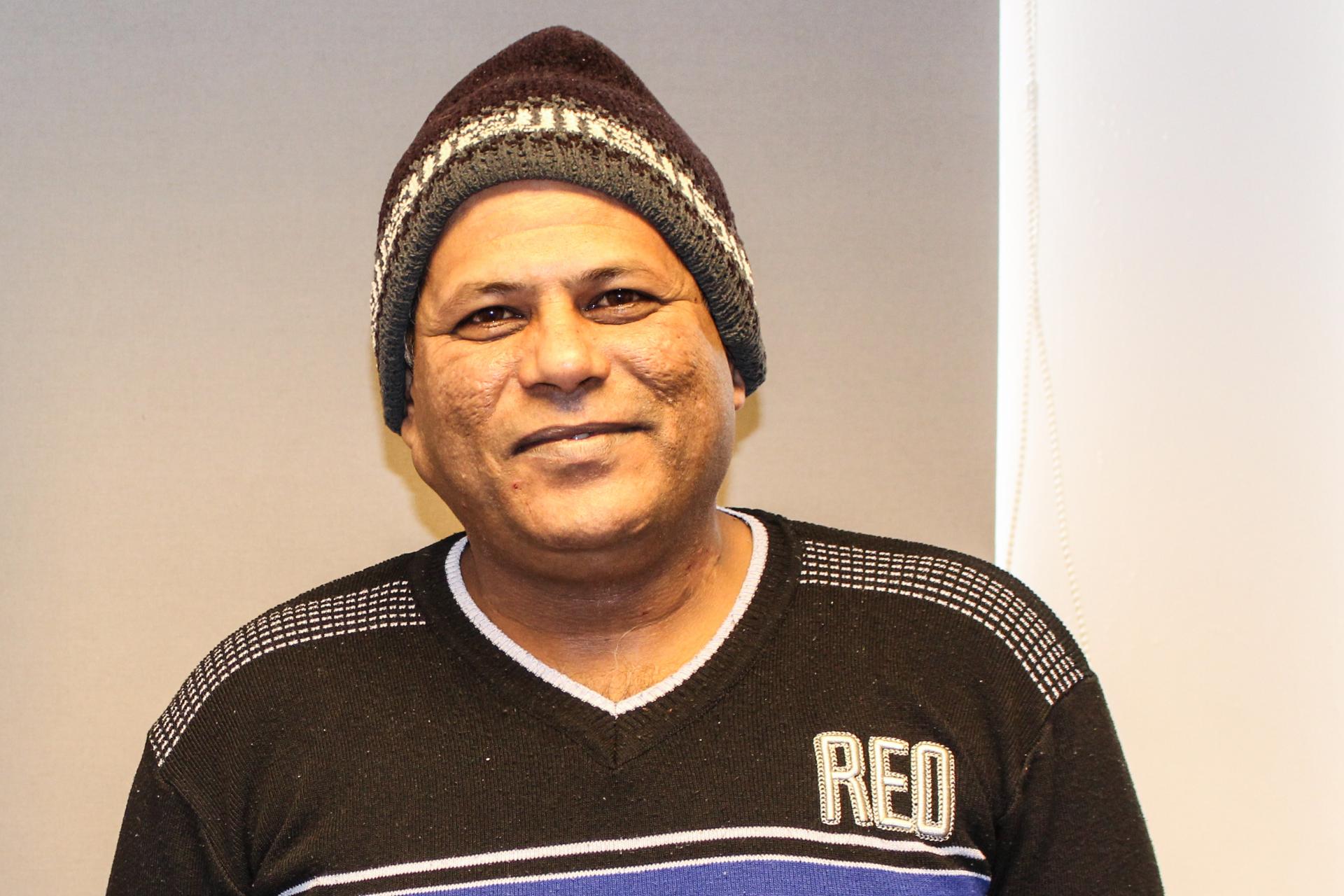 Rehman had to leave his home country of Pakistan in early 2018 because of religious conflict. He arrived into London on the 15th January 2018 feeling isolated and lonely as he had to leave his family behind, although he hoped they would join him at a future date. Now, just over a year later, Rehman came to visit us at ACH Wolverhampton with his wonderful family in tow. His children and wife expressed their happiness to be with Rehman again and were all getting used to life in the UK.
Despite coming to the UK with strong skills in agriculture and driving, Rehman found that lack of English language skills has stopped him from getting a job. He became a tenant with ACH in August 2018 after living in a hostel in Derby.
"ACH provided me with a home and any problems I have they help me. I cannot explain ACH, they are so good and have a helpful office. They support all people, all refugees, not just me." – Rehman.
Rehman's support worker Dempsey, helped him with several forms, housing queries and most importantly with his family reunion. He has also been attending regular ESOL classes at Wolverhampton College over the past few months, which have built up his skills and confidence in English.
Now, Rehman has moved out of our accommodation and is getting a house from Wolverhampton Homes. "Now I come here all I want is to give my children a good education and have a nice house for us to live in. I am so happy to have my family back and my children are also very happy," said Rehman.
We are so happy that Rehman has been able to move on to a home of his own with his amazing family. He hopes to apply for driving jobs in the next 2 months as he loves this profession and wants to work here in the UK so we wish him the best of luck in his career.