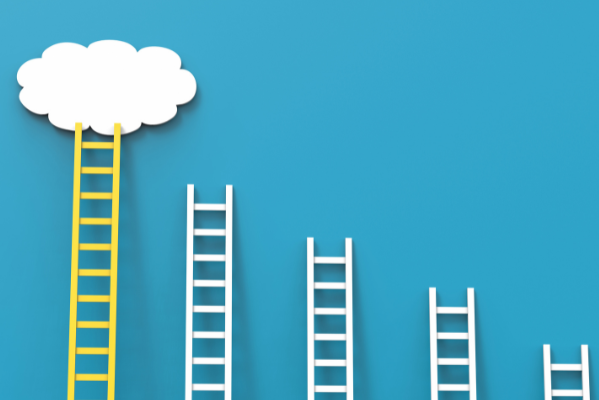 When Abdulbagi got his refugee status, he had 28 days to leave his government accommodation. He didn't have anywhere to go, and needed support to help him integrate into a new society and reach his ambitions of living independently and going to university.
So Abdulbagi came to us at ACH, and was provided with accommodation, training, support and help finding a job. Now, he's living independently in his new home and has enrolled on the university course he'd always dreamed of! #RethinkingRefugee
Keep reading to find out about Abdulbagi's achievements in his own words…
When I arrived in the UK, it was clear that things were different here than in Sudan. I quickly realised I didn't know many things about the UK. I had no idea about Universal Credit. I wanted to find work but had no clue how to search for jobs. I wanted to improve my English primarily to communicate with other people, but I didn't know where to start. I had no GP, and I wasn't registered to study at a college.
The most important thing I wanted was my own house to live in. At that point, I had been sharing a house with other people for a long time and wanted my independence.
I had recently left G4S property after receiving my Refugee Status Leave to Remain, and I had nowhere to go. I needed a place to live, and I needed help to learn to integrate into the UK and become independent in a new country, so I approached ACH after being recommended by a friend.
ACH helped me with everything. Firstly, they provided me with a room to live in. I was then taught how to use my Universal Credit account. I was helped to apply for a job with Amazon over Christmas time. I was registered for a house with Wolverhampton Homes, and months later, I was offered a place of my own. 
ACH helped me with an application with Zakat, where I was offered £800 to buy furniture for my new house. I was also supported with registering utility bills and other things in my new house by ACH. I could start to build a life and experience independence. 
I attended English lessons at the ACH office, which helped me improve my confidence. Today, I'm studying Accounting and Finance at University. ACH helped me with a lot of things, small and big. They even helped me to register at a gym.
My confidence has improved massively. I feel like a member of society now. I have become independent and hardly need any support. I have my own house, and I am studying for a degree that I have always wanted. I am now waiting for my wife and children to join me in the UK from Sudan.
If ACH had never helped me, I would have had to rely on my friends in the same position. This would have been very difficult, if not impossible. 
I personally want to thank the CEO of ACH for having good people to help me when I needed it.' - Abdulbagi, ACH client
Want to find out more about ACH's impact? Read our 2021 Impact Report here.
If you, or someone you know, has refugee status and needs to access services in the West Midlands or Bristol, please find out more about our offer here.