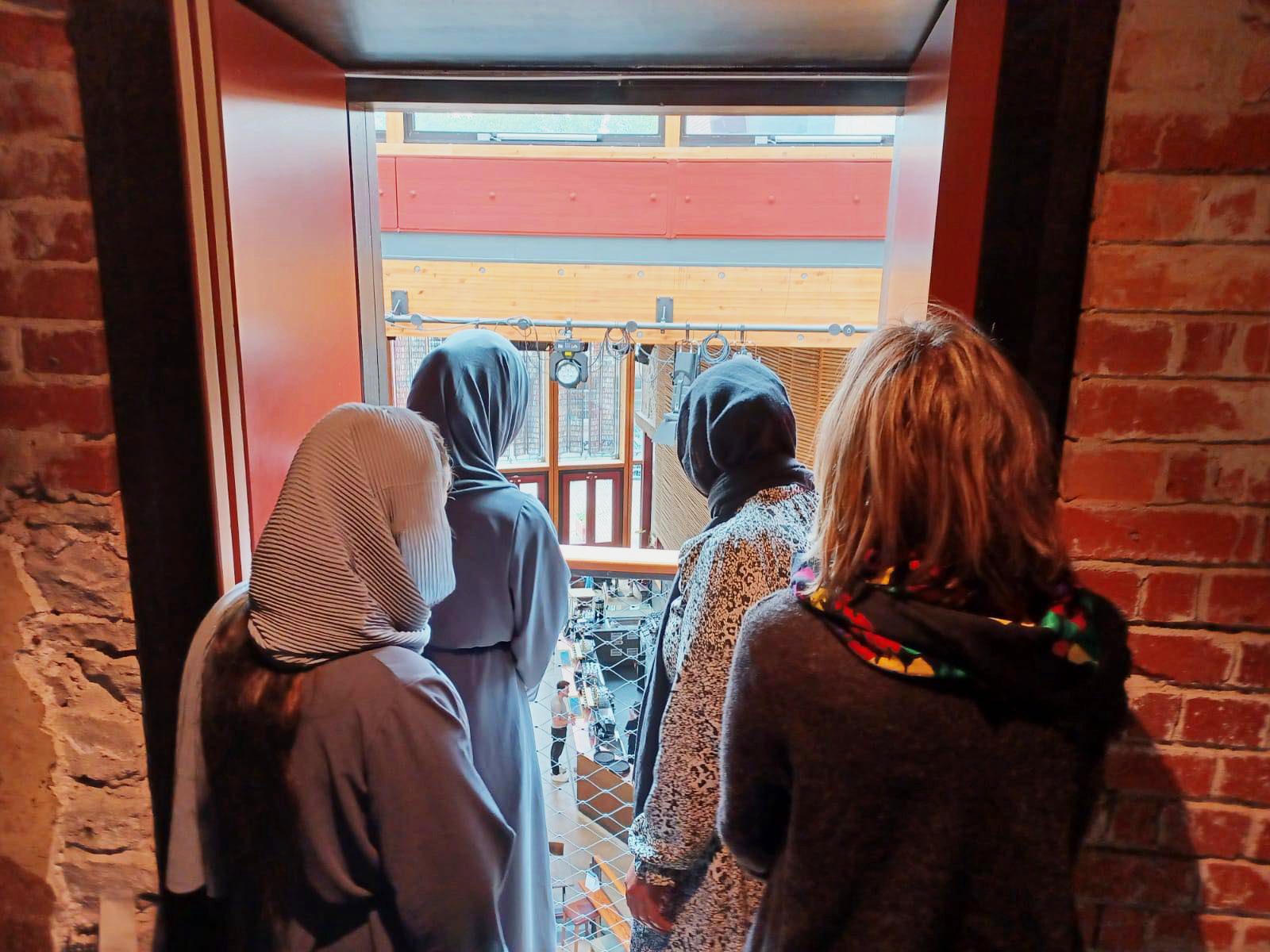 ACH working with Bristol Old Vic on exciting new food project
ACH has been working with Bristol Old Vic on an exciting new project!
The project aims to help people from a refugee or migrant background design, make, brand and sell their own food or drink product. Along the way, participants will have the opportunity to gain vital skills needed for a career in the food and drink industry and get a taste for the sector.
We hope participants will be inspired to consider a career in the food industry or start up a food or drink business.
We're thrilled to be working with Bristol Old Vic on this exciting new project, centered around giving people in Bristol from a refugee or migrant background valuable experience of the food and drink sector.
Alongside being the oldest continually operating theatre in the English-speaking world, Bristol Old Vic has a surprising food heritage. Cooper's Hall, built in 1744 and incorporated into the theatre complex in 1970, was at various points a wine warehouse, banana auction, and a fruit and vegetable market. The hall would have been a bustling hub of food and drink brought to the UK via Bristol's historic harborside and a melting pot of cultures and intersecting food histories. Today, Bristol Old Vic hosts a popular bar and restaurant and is part of a vibrant independent food and drink scene in the city.
ACH's Migrant Business Support Project is designed to help entrepreneurs from a migrant background navigate the world of business and get their ideas up and running, or advance a pre-existing business. It also gives individuals an opportunity to test their ideas and discover whether their concept could become a successful business.
On the project, participants will be given the opportunity to:
Complete a food hygiene certificate for free

Learn about recipe design and production

Experience foraging for edible plants that grow in the city

Plant and grow the ingredients they want to include in their product

Gain experience of branding and marketing products
Holly Wallis, Heritage Participation and Partnerships Manager at Bristol Old Vic said this about the exciting new project:
'We're excited to be building our partnership with Ashley Community Housing, and working with the refugees and migrants that they support. Through this project and beyond, we'll continue to find ways to support their client's integration into this country, whilst also connecting them into the circles we move in, and using the resources we have to help them thrive. As part of a National Lottery Heritage Funded project, we feel privileged to be able to work with this group to talk about our heritage, find points that connect us, and mutual learning on Bristol and our varying places within in.'

-Holly Wallis, Heritage Participation and Partnerships Manager, Bristol Old Vic
We hope this opportunity will give budding entrepreneurs the opportunity to test ideas and bring their food cultures to Bristol's vibrant culinary scene, and give them the tools to succeed if they chose a career in food!
 'Collaborating with Bristol Old Vic has been a great opportunity to open doors for refugees and migrants in the community to interact with new spaces and gain new skills.'

– Katya Thickpenny Ryan, Research Data Officer, ACH
To find out more about the project, or inquire or make a referral to our Business Support Service, contact Shalini at: shalini.sivakrishnan@ach.org.uk