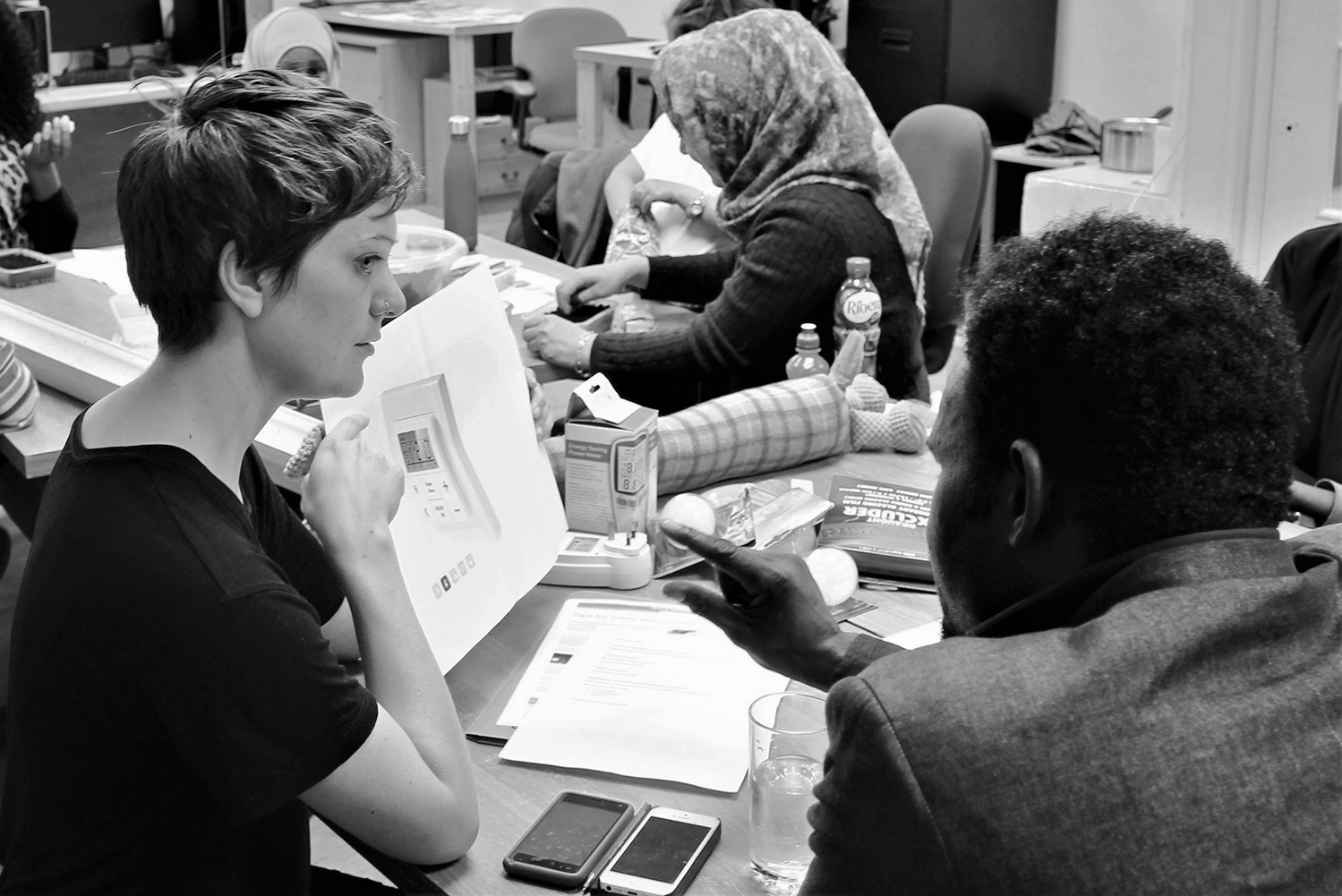 Action for climate! ACH a community partner on Bristol Climate Action Fund
We are extremely excited to announce that ACH Bristol has been named as one of six community partners on a Bristol Green Capital Partnership-led programme to take action and tackle climate change.  
The programme has received funding from the National Lottery's Climate Action Fund, which will inject 370,000 into communities in Bristol to empower residents across the city to engage in climate change policy, and contribute to Bristol's goal of becoming carbon neutral by 2020. This way, communities can take control of their environment from the bottom-up, making sure city-level policy is informed, and benefits, all people in Bristol.  
The other five community groups, include Ambition Lawrence Weston, Bristol Disability Equality Forum, Heart of BS13, Lockleaze Neighbourhood Trust, and Up Our Street. A forum facilitating diverse opinions and priorities is an innovative way to tackle local issues, such as COVID-19 recovery, whilst reducing carbon emissions, creating local employment opportunities and upskilling the community. 
Our community and the climate crisis 
From 2008 – 2017, weather-related hazards displaced an average of 21.7 million people each year, equivalent to 41 people every minute. Climate change is an internationally recognised reason to seek asylum and move abroad. Many refugees hail from countries that have seen first-hand the effects of climate change. However, climate activism has often excluded and failed to represent marginalised communities hailing from BAME backgrounds.  
Many refugees are in a unique position to offer both insights and solutions to the climate crisis. The Climate Action Fund is an opportunity for the conversation around climate change to include some of the most impacted communities. At ACH, we hope to bridge the gap between climate activists, refugee & BAME communities whilst ensuring we play a part in generating climate resilience in these communities and beyond. 
Beyond resilience, we want to open up pathways into green employment opportunities for refugees and migrants in Bristol. The low carbon and renewable energy sector is growing: turnover in the UK low carbon and renewable energy economy was estimated to be £46.7 billion in 2018 (£40.4 billion in 2015). We want to open up pathways into these growing sectors, and advocate for more inclusion and diversity within green sector opportunities. 
As Richard Thickpenny, ACH's Deputy CEO said 'this is a great opportunity not just to increase awareness of climate issues but to link the community with the green opportunities of the future.' 
An inclusive, city-wide response 
This initiative is part of a city-wide response to action a deliberative democracy, which acts to open up spaces for diverse voices from all communities in Bristol. 
Community-led climate change action puts local people in a position to influence decisions for their city. It will empower people to make their environment better for them, whilst engaging with a global crisis which will affect everyone.  
Marvin Rees, Mayor of Bristol, is passionate about the opportunities this fund will create for communities in Bristol: 
'I applaud the emphasis The National Lottery Community Fund has placed on communities leading on climate action. The communities we have partnered with on the Bristol bid are where some of the most interesting initiatives are taking place, and we are proud of the many local organisations across the city that are changing our communities for the better.  
The Climate Action Fund will support these organisations to help us become a more sustainable, resilient city and enable us to remain inclusive whilst becoming carbon neutral by 2030. I am delighted that the city council has been able to contribute to the bid and we will play our part to ensure a successful project.'  
The future  
As the project moves forward, each community will produce their own Community Climate Action Plan, focussing on clear actions and steps for change. As changemakers, these communities will help put Bristol on the road to achieving its goal of becoming carbon neutral by 2030, whilst improving quality of life for residents.  
The Climate Action Fund will also engage with other local priorities, such as COVID-19 recovery, health, increased mobility, warmer homes, social inclusion, better access to services, nature and green space, and skills and employment opportunities.   
The project will create a mould for the future, and create a precedent for inclusive city-level discussions and changemaking that engages with everyone. 
Read more about the effect of the climate crisis on refugees and migrants here. 
Read more about the Climate Action Fund here.