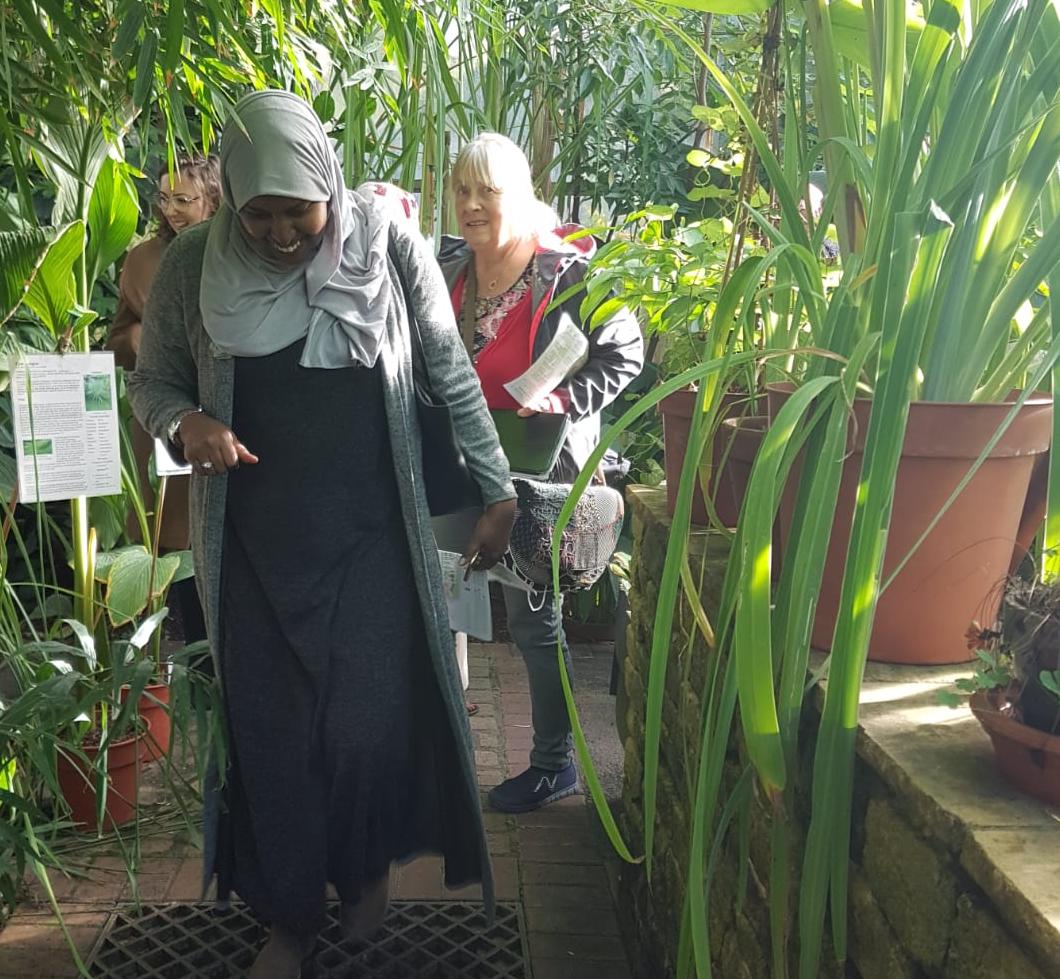 ESOL Learners visit Bristol Botanic Gardens
Written by Eleanor Chapman, ACH tutor.
A group of 10 students from ACH's English My Way and ESOL Entry 1 classes went on a trip to the University of Bristol Botanic Gardens on a sunny October morning. We looked around the gardens and the tropical greenhouses before enjoying a cup of coffee together. We travelled by bus and taxi.
Jack, ACH Job Coach and Tutor, said "the trip to the Botanic Gardens was a real treat for everyone. It was lovely to see our learners enjoying themselves in exotic surroundings. It was a great day for practising English and getting to know each other better. A big thank you to Eleanor for organising the trip, I'm sure we will be visiting the gardens with more learners again in the future."
The purpose of the trip was to facilitate opportunities to practise English we have been studying in class, such as using public transport, the senses, and likes and dislikes. Equally important was the time spent getting to know the city of Bristol and each other a little better. We had a lot of fun, and students especially enjoyed seeing plants that you would normally find in their home countries but not in the UK, such as sugar cane, coffee and cacti! Thank you to Bristol Botanical Gardens for their warm welcome. We hope to visit again soon.