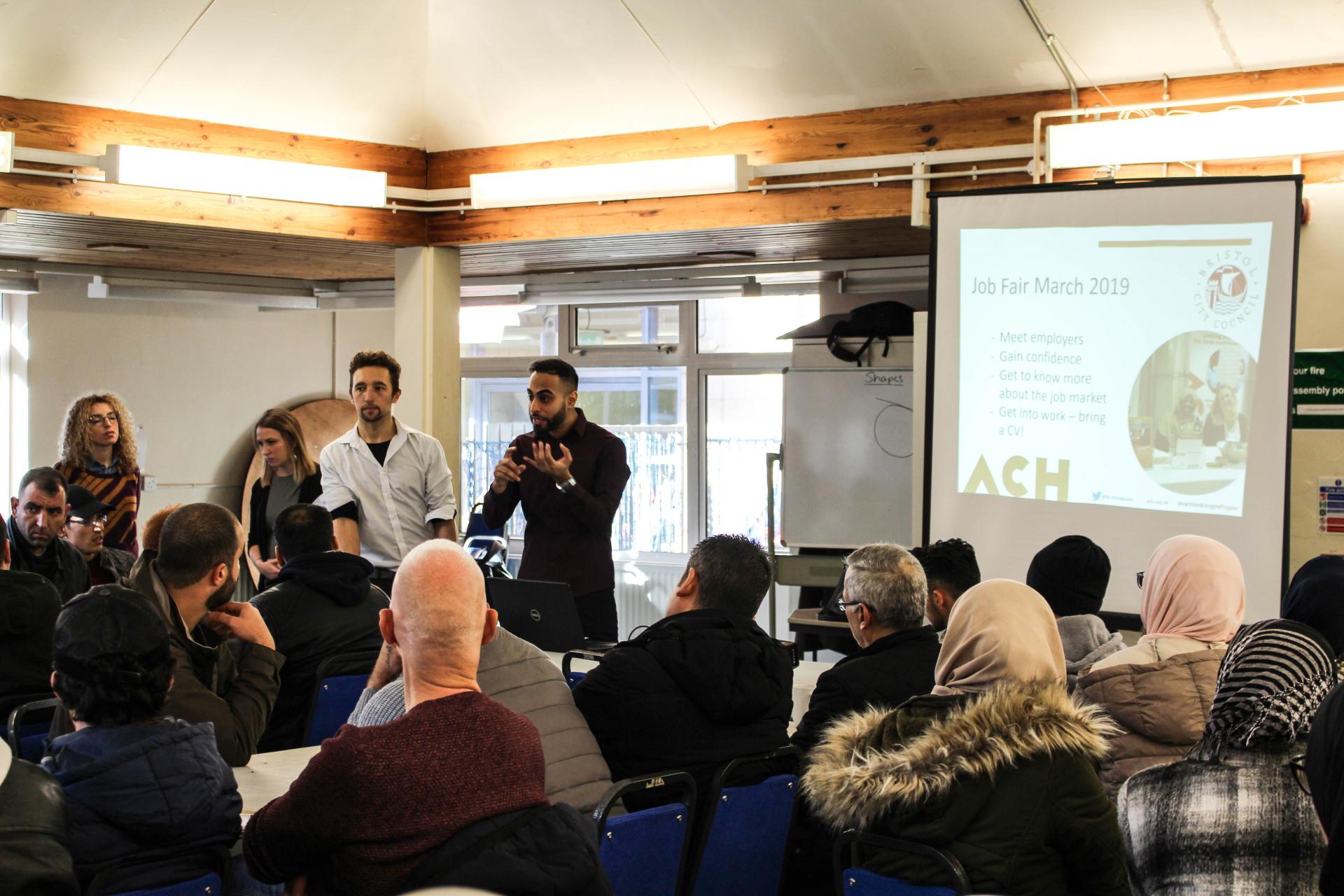 Inclusive Jobs Fair Project
Bristol City Council and ACH have partnered up to deliver a project that aims to make Bristol Job Fairs more inclusive. While job fairs occur nearly every month in Bristol and are a great way for people to find out more about local work opportunities and get into paid roles, certain groups of people are still distant/excluded from these. One of those groups are ESOL learners; people who are learning English as a Second or Other Language.
While ESOL can aid with basic English language acquisition, these courses rarely touch upon employment vocabulary, adding to the barriers newly arrived communities face. Since November, ACH has been delivering career advice workshops and 1-to-1 sessions in local community centres and job centres, familiarising the learners with how UK Job Fairs work and preparing them to interact with employers. ACH staff and volunteers will be present on the day to support project participants.
The Job Fair will be on the 21st of March at the Galleries from 11am-4pm. If you would like more information, please contact helena.charlat@ach.org.uk.