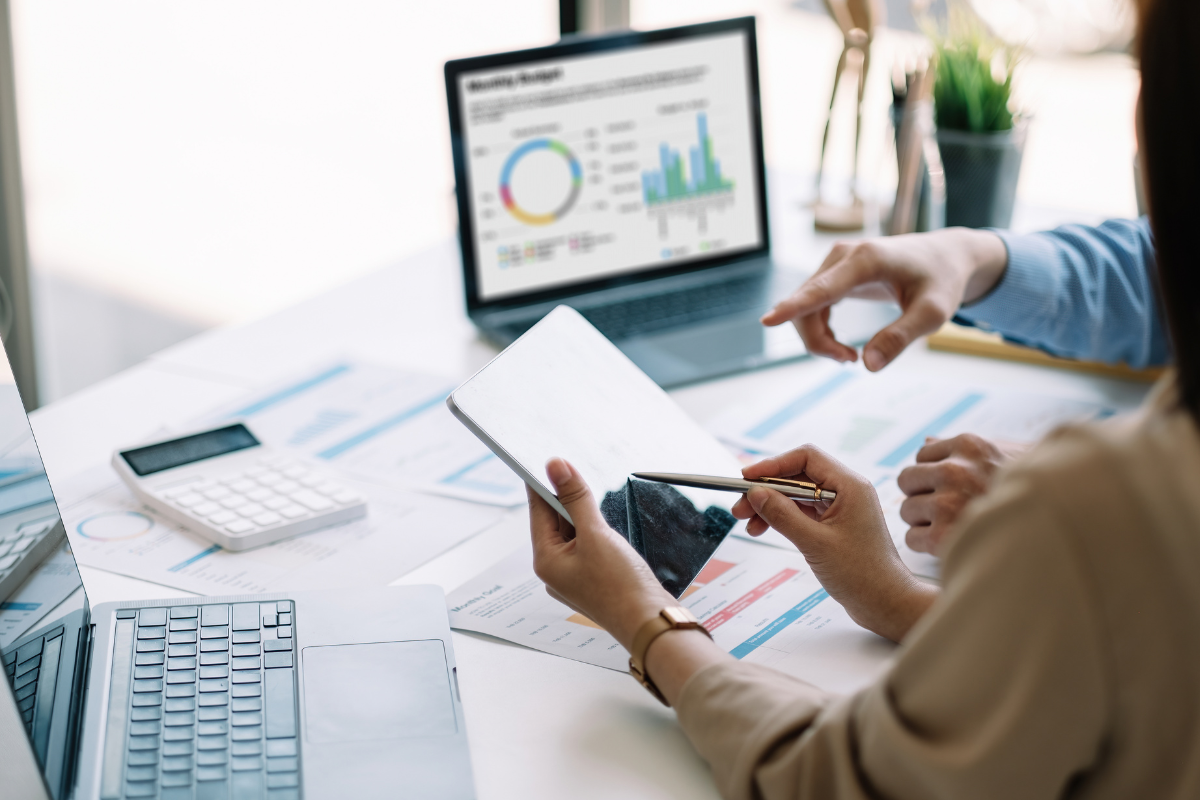 Internship at ACH: Anusha's Experience as a Data Analyst Intern
Anusha is an experienced software engineer with six years of expertise in the dynamic information technology industry. Her career aspirations find resonance in the core values that drive our meaningful work - caring, empowerment, integrity, respect, and excellence. As a System Officer and Data Analyst intern, she has the opportunity to live out these shared values. Utilising her technical skills in service of others epitomizes the spirit of caring that motivates our mission - using technology as a force for good to transform lives.
 
To learn more about Anusha's internship experience with us, please read on…
My aim to start...

Empowerment through knowledge is a guiding light for me; the chance to support ACH's vision by generating data-driven insights excites me. Ethics are paramount - I have always upheld uncompromising integrity, just as ACH prioritises doing what is right. Cross-collaboration comes naturally to me; understanding diverse viewpoints is essential and speaks to the value ACH places on respect. The pursuit of excellence inspires me every day. I am devoted to continuous improvement, eager to master new technical skills, and driven to exceed expectations. This internship at ACH provides me with an opportunity to grow professionally while making a difference in an organisation whose values are intrinsic to my own. I am committed to applying my analytical abilities to advance ACH's purpose-driven work. This is not just an internship but an opportunity to contribute meaningfully while exemplifying the values of caring, empowerment, integrity, respect, and excellence.
Data Collection
Thorough and robust data collection is critical for ACH to effectively serve its mission of providing high-quality services for migrants and refugees. Comprehensive data collection and analysis enables ACH to quantify the collective impact of its diverse programs over time through integrated data analytics. It also allows for rigorous impact evaluations to objectively identify which interventions are most effective so resources can be directed to proven approaches. Additionally, broad data collection facilitates the creation of accessible dashboards and self-serve analytics tools that empower all ACH staff to incorporate data into their daily decisions and service delivery, fostering a culture of continuous improvement. Overall, effective data collection provides the foundation for data-driven decision-making, impact analysis, program improvement, and efficient operations – helping ACH fulfil its mission.
The Importance of Data Analysis
Organisations of all sizes face significant challenges due to the exponential increase in data volumes. A lack of efficient data management can lead to disconnected datasets, inconsistent definitions, redundant copies, and a lack of governance, causing chaos. To manage complex data landscapes, companies need to adopt a strategic approach. This involves implementing robust data architectures that provide structure for smooth data flows. To integrate data, organisations need structured databases to store organised data for easy reporting, flexible data lakes to hold raw, unstructured data from multiple sources to empower advanced analytics, and real-time streams to analyse data as it is generated for immediate insights. Databases support dashboards and business intelligence through structured, queryable data. Data lakes allow exploratory analysis of diverse raw data. Streaming data enables quick response analytics. The combination of structured databases, expansive data lakes, and real-time pipelines provides a comprehensive data management approach to derive maximum value and insights from an organisation's data assets. Together, these architectures provide a foundation to meet different analytical needs. Equally important are data governance policies and stewardship processes that define standards for data quality, security, lifecycle management, and regulatory compliance. Master data management creates a unified view of critical domains like customers, products, and suppliers. Skilled data teams adept at metadata management and mapping ensure consistency across systems. Leveraging advanced analytics and AI helps efficiently derive insights from massive datasets. By combining architecture, governance, policy, process, and people, organisations can harness the power of data, reduce entropy and chaos, and drive better decision-making and performance. Managing high data volumes may seem challenging, but it is essential for competing in the digital economy.
As a housing provider for migrants and refugees, ACH manages high volumes of data on tenants, clients, facilities, services, and more. Additionally, the clients are provided with employment and entrepreneurial support. An effective data management system enables ACH to understand better and communicate the collective impact of its diverse services like housing, education, and employment. Integrated data analytics provide a 360-degree view of how ACH's programs cumulatively advance resident outcomes over time. Impact evaluations analyse trends and correlations to objectively evidence which interventions work best at moving the needle on key metrics, directing resources to proven approaches. Equally importantly, data democratisation through accessible dashboards and self-serve analytics empowers all staff to incorporate data into daily decisions and service delivery. Open data analysis and storytelling foster a learning culture of continuous improvement. Leveraging data allows them to gain insights into the needs of their clients, operate efficiently, and continue delivering their vision of high-quality housing.
The Greater Manchester Combined Authority created an integrated data platform to understand collective progress on homelessness across agencies. The Behavioural Insights Team conducts randomised control trials enabled by administrative data integration to evaluate the impact of social interventions. Islington Council has implemented data dashboards, analytics, and capacity building to empower staff to make data-driven decisions and foster a culture of learning. In summary, leading UK organisations are investing in integrated data systems, advanced analytics, and data literacy to quantify the collective impact, evidence what works through robust evaluations, and enable data-driven continuous improvement across their programs and services. The capacity to understand the impact, evaluate efficacy, and learn collectively is vital for delivering results and catalysing change.
CRM tool importance
Customer relationship management (CRM) platforms integrate customer data across channels into a centralised database to enable personalised experiences, automated workflows, analytics, and collaboration. Consolidating fragmented data sources into integrated client profiles enables better coordination of support services at ACH. Staff can access full histories in one place to provide personalised client service. Automated workflows reduce administrative burdens while increasing the consistency of follow-ups.
Advanced reporting and dashboards provide insight into client outcomes over time, helping to quantify impact and guide decisions. UK nonprofits like Citizens Advice have increased service quality by up to 18% with CRM tools. For ACH, it can enhance individualised support while optimising operations. With thoughtful change management and data governance, a CRM can be transformative, improving collaboration, efficiency and, most importantly, client outcomes. It is a key enabler to deliver ACH's mission of providing high-quality, empowering services to migrants and refugees.
Anusha's internship experience is a true testament to the combination of technical expertise and unwavering commitment to our core values. If you're interested in volunteering or internship opportunities, please email jobs@ach.org.uk with your CV to express your interest.


 
Note: This blog was written by Anusha Kumar, a System Officer and Data Analyst Intern at ACH and studying at Aston University, Birmingham.