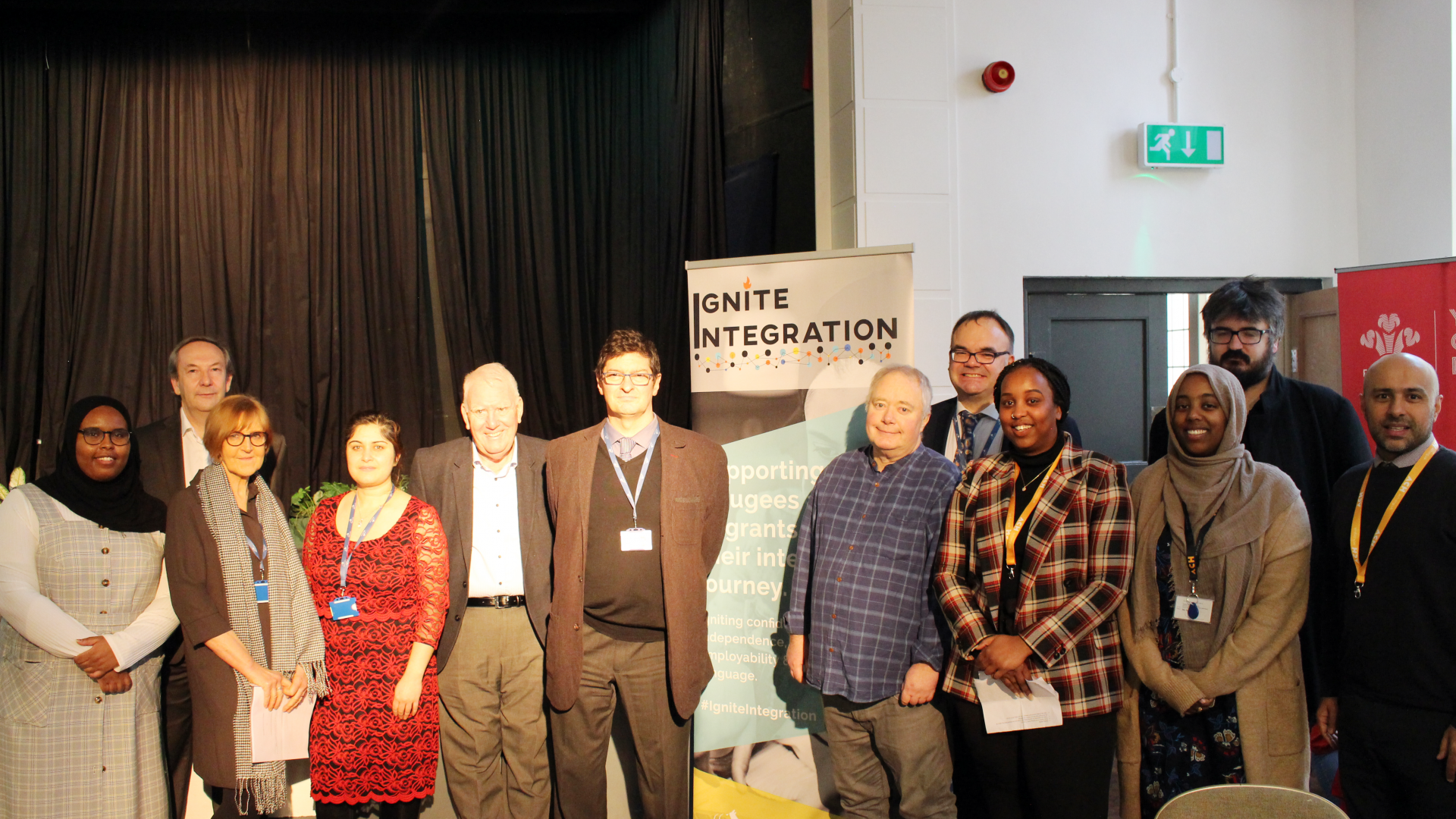 Launching the Ignite Integration Programme in Coventry
Yesterday we had the pleasure to launch Ignite Integration with our partners and friends in Coventry City Council.
Ignite Integration is an innovative project which will provide tailored integration support to newly arrived people through our INTEGRASS Toolkit.
Read on to find out more about the project, and our fantastic partners in Coventry…
What is Ignite Integration?
The Ignite Integration Programme offers a brand new approach to city-wide integration. Over the past 11 years, ACH has amassed a wealth of lived experience and knowledge on integration in practice. We realized there is a need for evidential tailored support that can measure a person's skills and needs in order to offer them advice and support plans that are effective on an individual level.
An individually tailored approach to support will help refugees and newly arrived persons to get into employment, learn language and acquire skills in a way that is best suited to them personally.
Ignite Integration could not have been possible without our partners Coventry City Council and Coventry Job Shop and our funders, the Ministry of Housing, Communities and Local Government. These organisations have realised the need to develop innovative integration practices that are evidence based to think differently about integration.
Katie, from the Ministry of Housing, Communities and Local Government, had this to say about the Ignite Integration Programme:
'I'm delighted to be here today, I genuinely believe this support will be life changing'
Our Coventry Partnership
Ignite Integration was launched in Coventry yesterday at an event held with our partners Coventry City Council and Coventry Job Shop.
Coventry is a forward-thinking city, at the forefront of integration practice and development. They are committed to the positive contribution that newly arrived people make to a city and are engaged with new integration practices and thinking. They are the perfect partners to help us implement our innovative INTEGRASS Toolkit, a new way of measuring a person's level of integration over time to create personalized support plans and trajectories.
Sunairah Miraj, from Coventry City Council said this about Coventry's future-focused mindset:
'Our work is more forward and more evidence based so we can put ourselves forward as a city for opportunities, to go to funders and say this is what we have, this is our evidence'
We are excited to be working with Coventry City Council, and work together to develop new ideas and projects to help refugees and newly arrived people to relaunch their lives and reach their potential. 
The INTEGRASS Toolkit
The word 'integration' has no fixed meaning, it is an abstract verb. When integration is discussed in academic discourse, it's meaning can be fluid from author to author. When it is used in media discourses, integration is often used interchangeably with 'assimilation'. In government policy it is normally synonymous with employment.
Integration is not just based on employment, employment is one of many important factors. Integration encompasses a varied range of skills and indicators, such as: digital skills, knowing how to access your local medical services, being able to look after your finances and a whole range of holistic factors that make up an individual's ability to live and thrive in the society they live in.
The way we imagine Integration at ACH is not as something a person can own or have, but a journey or a line of integration travelling through time and space. Where a person is affects their levels of integration. Imagine you have been born in and lived your whole life in Coventry, you will be integrated to that specific place: but would you feel integrated if you were suddenly transported to Glasgow? Integration changes over time as well as space - through periods of unemployment, mental illness, poor health and old age. It is not a thing you can have or not have, but a fluid and changing level.
The INTEGRASS Toolkit is a tool to measure a person's 'level' of integration by asking a service user specific questions on key indicators of integration to create a map of where a person is along their integration journey at that particular point in time. The INTEGRASS assessment is used to measure changes in a person's integration indicators over time to generate accurate support plans tailored to specific needs.
As Richard Thickpenny, our Business Development Manager said, the difference the INTEGRASS Toolkit will make to people's lives is:
'Individuals aren't just tipping along at the bottom of society, but can actually progress up on a defined, measured trajectory'
Far-reaching benefits
The Ignite Integration Programme operates from the standpoint that by helping an individual develop, upskill and progress along their integration journey, the whole city will benefit.
More people in employment will contribute to the economic growth of the city. More people with improved language skills will reduce the impact on public services. More people with increased social capital will reduce isolation, mental health issues and strengthen relationships between newly arrived and host communities.
This is the benefits we, along with our partners, will work tirelessly to create in Coventry through the Ignite Integration Programme.