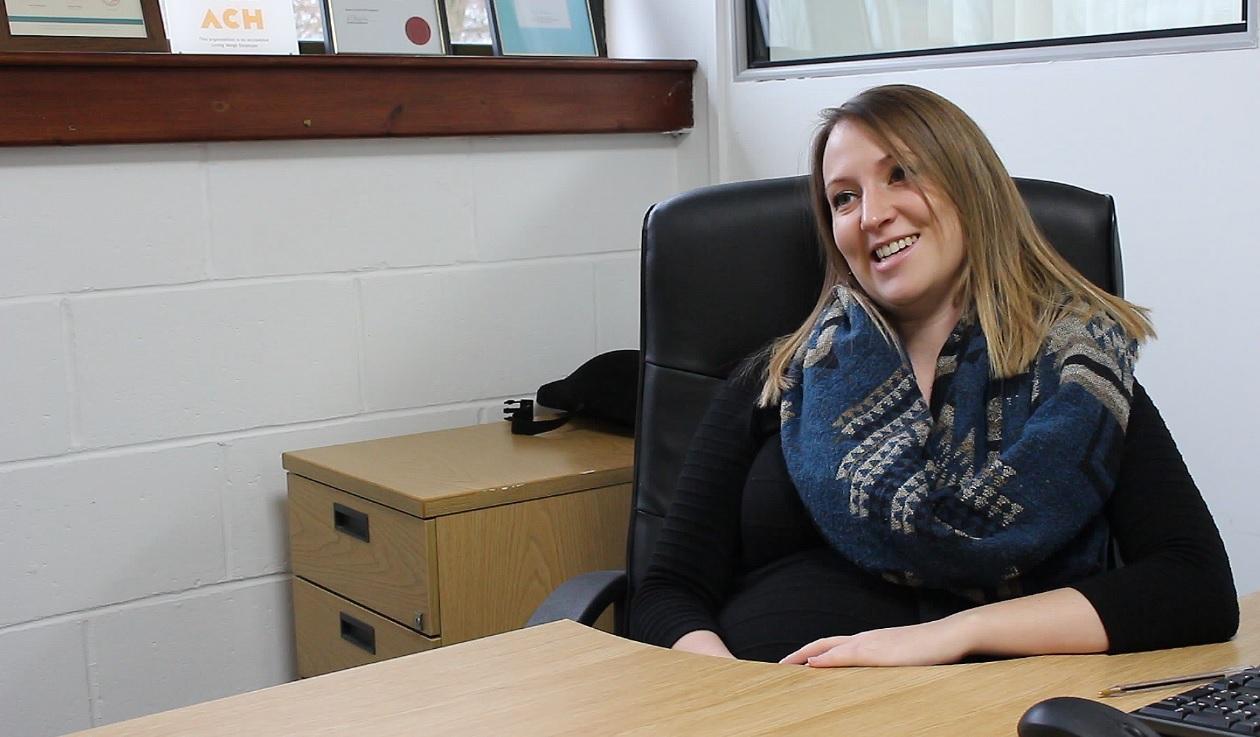 Meet the team leaders: Julia Palmer
I'm Julia Palmer and I'm Careers Advice and Employment Manager here at ACH. I've worked with ACH for a year and a half now and started off as a careers adviser delivering on the National Careers Service contract. And since then I've developed a team in Birmingham and Bristol.
I also have since started to engage with more employers, so I engage with employers in the local area as well as national partners to basically discuss the job vacancies that they have coming up and talk about how we can work together to increase their diversity, but also for them to look at hiring refugees and seeing them as an asset rather than as a charity case.
What did you do before working here?
So I did a Psychology degree and then I went on to do a post graduate diploma in Careers Counselling and since then I have been working as a careers advisor in the community in different job roles, but also have worked within the charity sector and the third sector since then.
What is the best thing about working for ACH?
I think the best thing is the people. So, the people that I work with, everyone here we all have different roles but everyone is really passionate about what they do; we're like a family here. And also the people that we meet on a day-to-day basis, so people in the community, they are inspiring people. I hear different stories every day and it's what gets me up and motivated to come to work.
What are your hopes for the future personally and with ACH?
I hope to stay within ACH and I hope to make a difference within ACH. The beauty about working here is that you can develop new projects to support the community with very little red tape which means that we are a creative and evolving company. So, that's what I'd like to come back from my maternity leave and continue to evolve with the company and stay here and continue to work with employers and continue to benefit the local community.