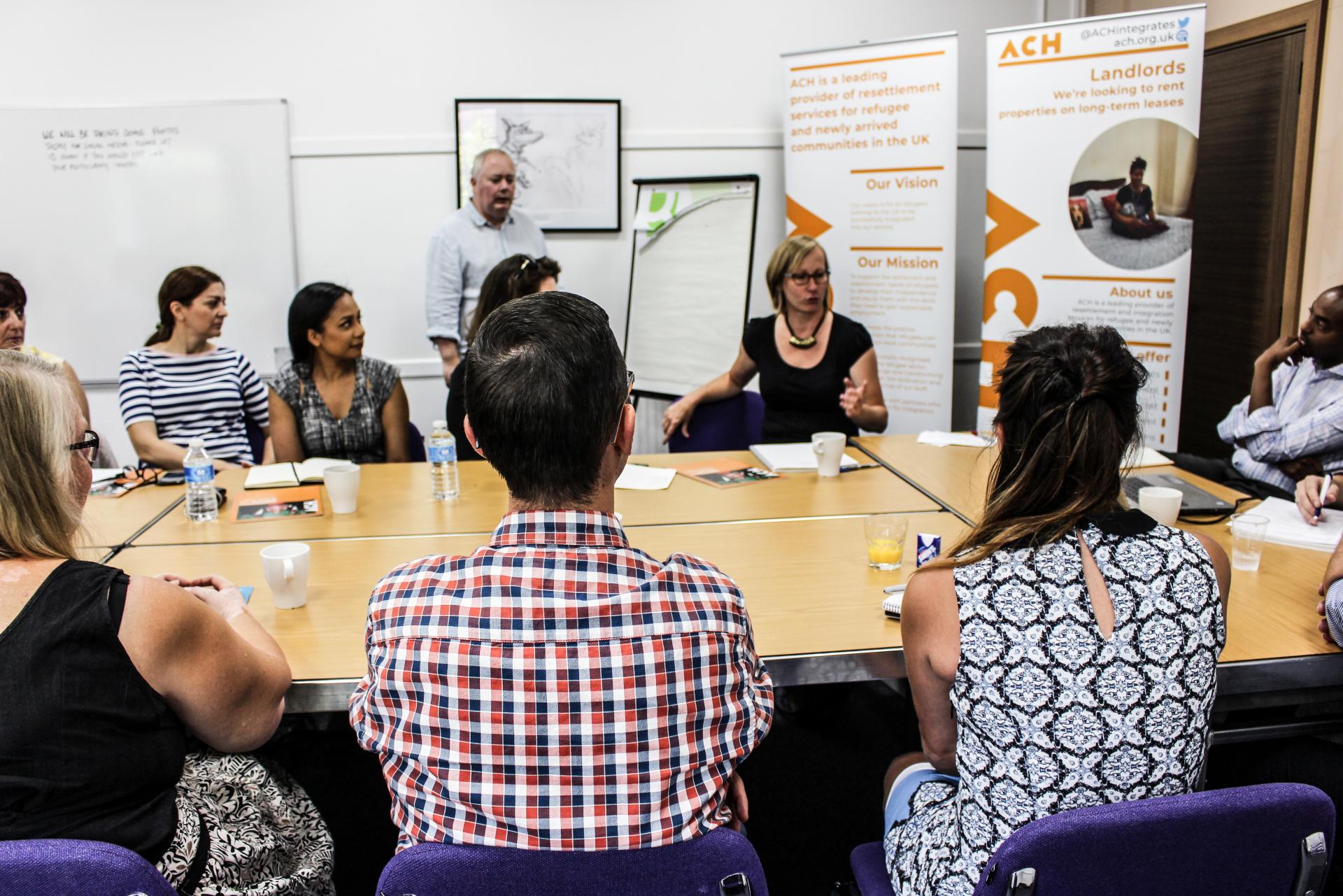 Promoting equality in housing
On Friday 20th July we hosted Tai Pawb at our Bristol office so they could learn more about our best practice work in refugee resettlement and integration.
Tai Pawb ("housing for everyone" in Welsh) promotes equality and social justice in housing in Wales, and attendees came from across South Wales, including Cardiff, Newport and Swansea. 
We presented our perspective on the resettlement and integration of refugees to attendees, with a particular focus on our work with private landlords and our #rethinkingrefugee campaign. Discussions covered our supported housing model, how we attract landlords, our ambitious plans for the future, and how we can work together to change the narrative around refugees.
Sian Sanders, Community Cohesion Regional Co-ordinator for Cardiff and the Vale of Glamorgan, said:
"Great to hear about ACH's refugee resettlement and integration support services. Refugees bring experience and skills to local labour markets."
Alicja Zalesinska, Director for Tai Pawb, said:
"I was very pleased that ACH agreed to host a visit from a diverse range of stakeholders from Wales interested in refugee housing and support facilitated by Tai Pawb's Open Doors project. I first heard of ACH's innovative approach to refugee housing and integration support a few months ago and I couldn't wait to hear more about it. The visit and the fascinating overview of ACH impressive model of working certainly sparked our imaginations.  I am looking forward to continuing working together to see how the ACH model could help us build on some of the good work being done in Wales to support refugees, prevent them from being homeless and recognise them as valuable members of and assets to our society."
It's important that organisations work together to maximise their impact and help change perceptions. We look forward to continuing these conversations with our friends in Wales and beyond!
To find out more about our consultancy services visit https://www.ach.org.uk/policy-advice-research