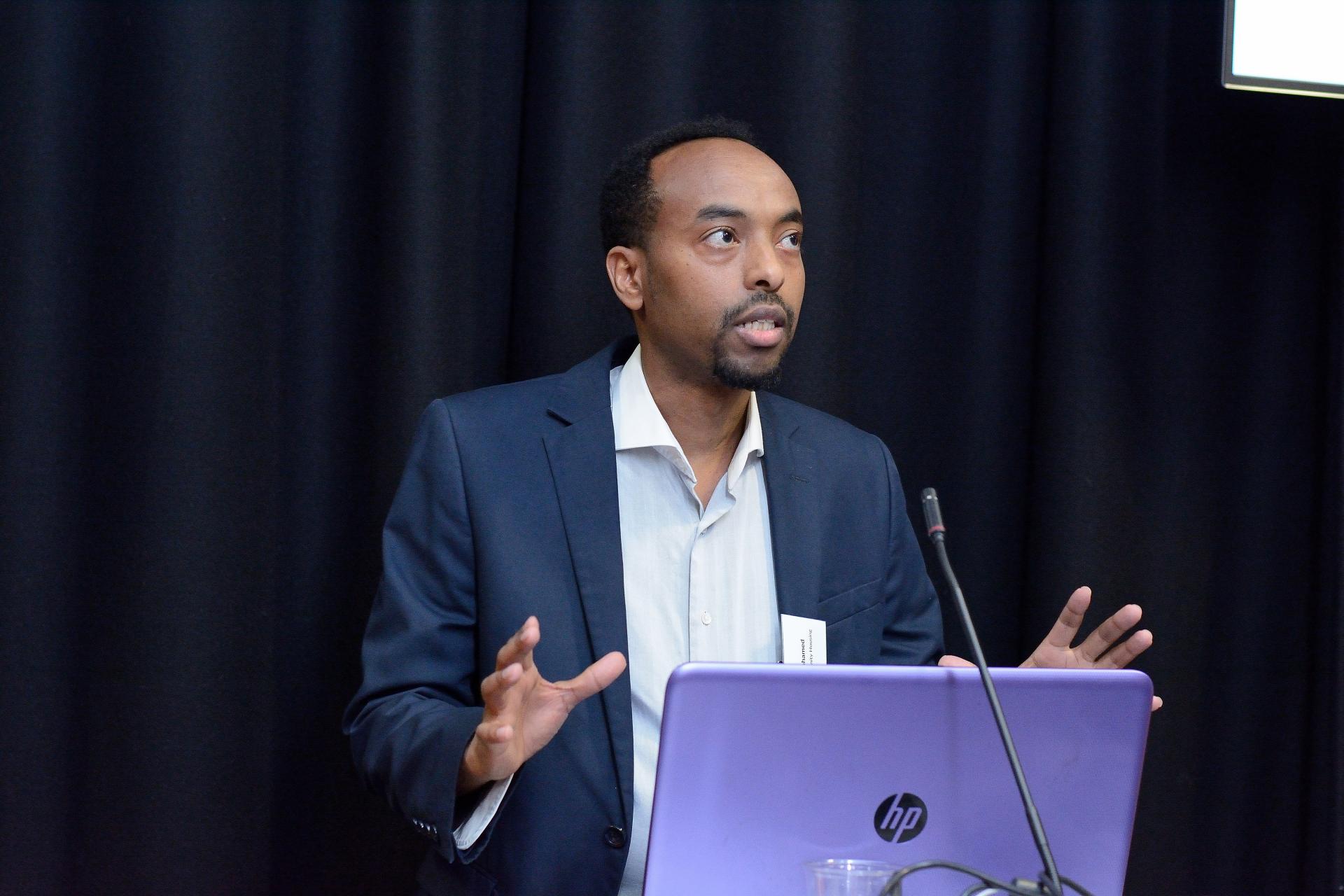 'Social Innovation for Refugee Inclusion' Conference
The third Migration Policy Institute Europe event 'Social Innovation for Refugee Inclusion' was held in Brussels on the 24th and 25th of January. The aim of the conference is to gather exceptional practices from across the globe to share experiences and work towards greater sustainability of initiatives for migrant and refugee inclusion. The theme of this year's two-day conference was on building a sense of 'home'.
"With this theme, we wanted to capture the idea that where you live is so much more than the roof over your head. It also defines all external aspects of your life, from who you meet to your job prospects and your access to services, education and training. We wanted to show that housing really is a major milestone in a refugee's journey," said MPI Europe's Assistant Director of Research, International Programme and Senior Policy Analyst, Meghan Benton, in her opening remarks.
ACH CEO, Fuad Mahamed, spoke in the opening panel session 'Creating Home? Housing as a Gateway to Integration' which took place of the 24th January. This session looked at the challenges newly arrived refugees face, what building a 'home' means for refugees and how others can welcome refugees into their communities. Other guest speakers on the panel were Anila Noor, Member of the European Migrant Advisory Board, Netherlands, Tariq Tarey, Director of Refugee Social Services at Jewish Family Services, United States and Doug Saunders, Journalist and author, Canada/UK.
Speaking about our work on refugee integration in the UK, Fuad talked around our work with employers; "We are actively working in the labour integration stage to see refugees as the potential future workforce working with many large companies in the UK".          
Reflections from the first panel:
• We are dealing with a housing problem, not a refugee housing problem;
• Innovation is key, but political and policy architecture can hinder good ideas;
• Refugees must be included in policy making if we want real change. (Lorna Hadley on Twitter).
On the second day (25th January) Fuad also contributed to the breakout session on 'Innovative Financing' where he spoke about the model we run at ACH to support refugees and migrants and help them integrate into UK society and about our innovate financing schemes.
This event was in partnership with the US Mission and the Canadian Mission to the European Union and the European Economic and Social Committee (EESC). For more information about it click here.