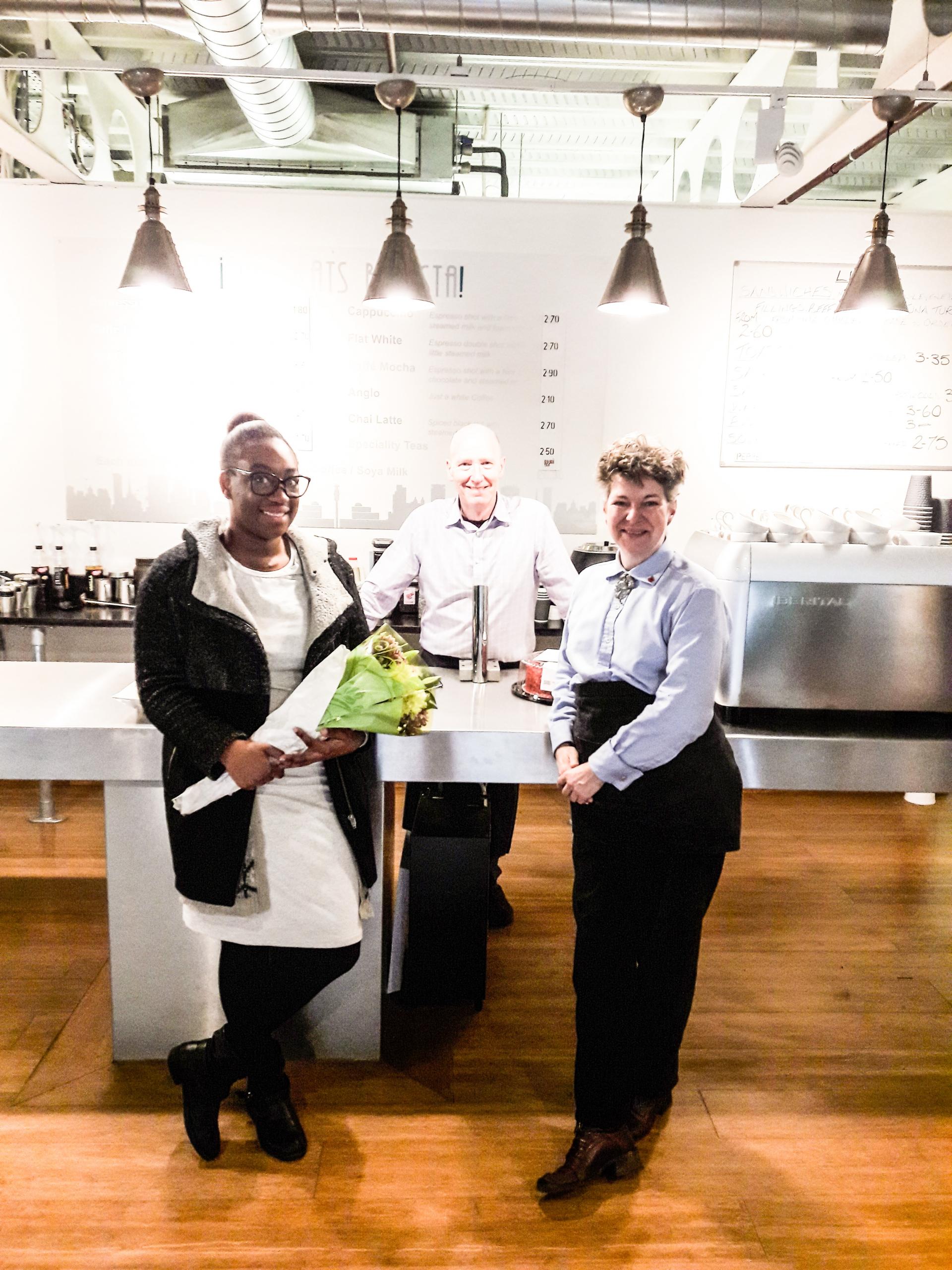 Myrielle has an employment history working within the food industry in France and Birmingham. Myrielle participated on our barista course that finished in November 2018. She was seeking an opportunity to get guidance on accomplishing her dream of owning and managing her own restaurant.
Attending ACH's training centre in Smethwick, Myrielle took part in the 8-day barista course that consisted of a level 2 Food Safety in catering, product testing, interview preparation, CV building and customer service. At the end of the course there were guaranteed interviews for all candidates, with the opportunity to gain employment as a barista specialist at local coffee shop, Diplomats, located in Birmingham City Centre.
Diplomats were approached by our outreach and training officer, Shazia, to see if they wanted help with their recruitment. They agreed for ACH to act on their behalf by delivering the barista course to help them find the perfect candidate.
Myrielle successfully completed the course and did really well at the interview with Diplomats. She was then offered a part-time position as Barista specialist.
Joanna, her new employer, said, "Myrielle is doing really well, so there are no concerns. She wants to set up her own business in a few years and realises that she can learn a lot from us, so we will be mentoring her toward this."
Learn more about our employer programmes here.