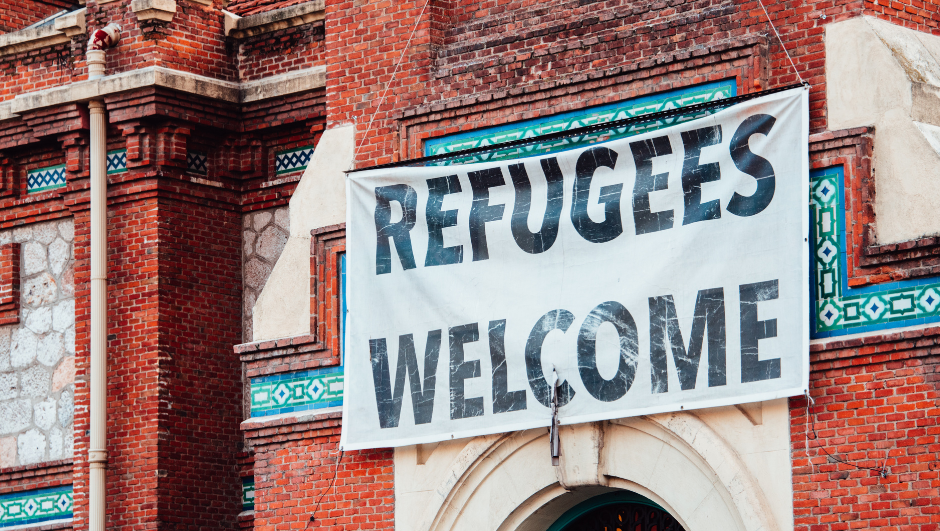 ACH stands in solidarity with Ukraine
Our thoughts are with all those affected by the unfolding situation in Ukraine.
At ACH we stand with those affected and pledge to support Ukrainian people seeking sanctuary in the UK rebuild successful and ambitious lives.
Alongside organisations across Europe, we are deeply concerned about the escalating conflict in Ukraine. War inevitably leads to displacement, and it's been predicted this conflict will cause many people to flee their homes and seek sanctuary abroad.
We urge the UK government to implement safe and legal routes to resettlement that protect the most vulnerable. Safe routes to resettlement must be flexible and implemented quickly, as the political situation changes quickly and people may be forced to flee at a moment's notice.
Six months on from the fall of Kabul in Afghanistan, the situation in Ukraine once again demonstrates how quickly conflict can escalate. This is why the Nationality and Borders Bill's criminalization of spontaneous arrivals is unworkable, and we urge the government to rethink the two tier system this legislation proposes and uphold our historic commitment to refugee protection.
We also call on the UK government to provide support and assistance to Ukrainian nationals in the UK, who may be unable to return home. We join calls urging the government to provide effective means for close family members of Ukrainian EU nationals with Settled or Pre-Settled Status in the UK to join their families, a right guaranteed under the EU-UK withdrawal agreement.
At ACH we will work to support Ukrainian people seeking sanctuary in the UK to rebuild successful and ambitious lives in the UK. We pledge to provide access to support, training and education that will create the spaces and opportunities for Ukrainian refugees to thrive.