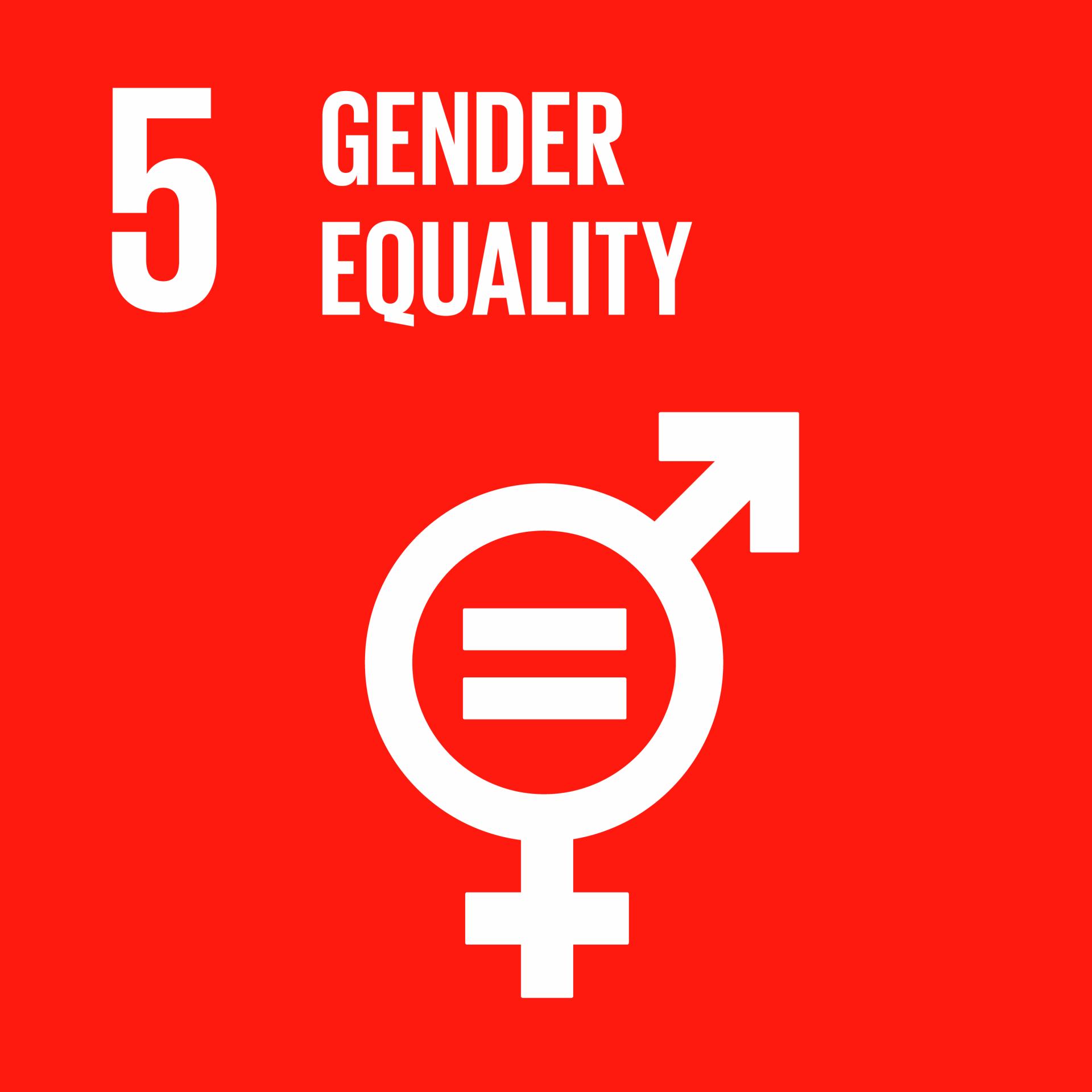 Gender Equality - UN SDGs
ACH's vision and mission closely aligns to several of the United Nations Sustainable Development goals. The 17 goals focus mainly on challenges in developing countries, however, most of these challenges also occur here in the UK. Our work with refugees and migrants aims to support their resettlement through labour market and social integration; fitting in with these interconnected global goals for 2030. To raise awareness of how big and small changes across the globe can impact on these goals, and hopefully share some inspiration from the work that ACH are doing, we have created a blog series around the Sustainable Development Goals that link with our work; no poverty, quality education, gender equality, decent work and economic growth, reduced inequalities and sustainable cities and communities.
Gender Equality
What is the goal?
To achieve gender equality and empower all women and girls.
Why it matters?
"On average, women in the labour market still earn 24 per cent less than men globally." – UN Sustainable Development Goals.
Gender equality is a fundamental human right and touches on many areas of life such as education, employment and relationships. The disadvantages in education for women and girls limits their opportunities and prospects of employment. Gender inequality starts from birth for many females due to ingrained cultural ideology, but even women who haven't faced gender discrimination in childhood can face it later in life when accessing the labour market.
Whether you are a woman or a man, gender equality effects everyone, and promoting women's rights is essential to expand economic growth and promote social development.
How are we working towards this goal?
Gender equality amongst our staff
We pride ourselves in the diversity of our staff. Not only do we employ a number of first and second-generation refugees and have a range of languages spoken by staff, but in 2016 we also achieved 50/50 gender balance, with our female staff working at varying levels of the business.
This is hugely important to ACH as we believe that diversity is crucial to a successful organisation. Women represent half of the population and therefore having half of our staff as women makes for an accurate representation of society. Benefits of a diverse workforce also include increased productivity, company growth and staff retention. 
Challenging negative stereotypes
As you may know, one of our goals for the future is to work with 25,000 individuals over the next 10 years, to help them access median salary jobs, not just entry level roles. We believe that everyone deserves the right to decent employment, and this includes women.
Refugees often get tarnished with negative stereotypes, and on top of this, the women we work with also face gender discrimination. Our #rethinkingrefugee campaign challenges negative stereotypes of refugees, and we work tirelessly to provide full support for all our tenants and learners. This includes advising women on what career pathways are available for them.
We are often faced with cultural challenges in regards to women, as some of their home countries may have different values for women than we do here in the UK. It is our job to educate these women and inspire female empowerment. There are currently 52 countries that do not guarantee equality between men and women, and we work with refugees from some of these.
ACH female success stories
We work with many powerful and inspiring women at ACH. Here are a few of their stories.
Fartun admits to feeling shy and held back when she arrived in the UK. Since arriving in 2009 she has achieved so much, from enrolling onto courses to helping those in the community on their job searches.
After completing her IAG (Information, Advice and Guidance) Level 2 and Health and Social Care Level 1 courses with Himilo, Fartun expanded capabilities and put her skills to use by volunteering for our Job Club. "My English has improved, I didn't speak like this before, I was quite shy but now I feel open, volunteering has helped this."
Since then she has been offered a full-time job, showcasing her newly found confidence and knowledge.
Parisa had to leave her home country of Iran and move to the UK. She relocated to a new city where she knew no-one. She started to feel lonely and isolated, however, she was referred to ACH where her confidence grew by taking several courses and then started a volunteering placement with our Birmingham training team.
Now, her English language skills have improved significantly, and she has qualifications and work experience which are enabling her to work towards a career. She is now happy in Birmingham and has met new friends, including those at ACH. "They are very kind and friendly," Parisa says about the ACH team, "I hope they will always be successful."
Since arriving in the UK in 2016, Lina has achieved so much. She was enrolled onto one of our Starbucks courses in the West Midlands and was a fantastic student. Lina explains how "the Starbucks team gave us a lot of advice and help for our interview. It was the first time I went to an interview in England, and I found it hard and made some silly mistakes. However, even if I wasn't accepted into the job, I'm glad I went for this experience".
On completion of the course, Lina was then offered a job with Starbucks. Lina also attended University in Syria and holds the equivalent of a Bachelor's Degree. She hopes to fulfil her dreams of becoming a qualified teacher in England. In her spare time, Lina also volunteers as a language teacher, teaching Arabic to adults and children.
What can you do?
If you are an employer, you can make sure your team is diverse and employs women at all levels within your organisation (with no gender pay gap!)

Promote women's rights and equality in the UK and abroad

Don't be afraid to speak up against discrimination – voice your opinion

Read more about this Sustainable Development Goal here