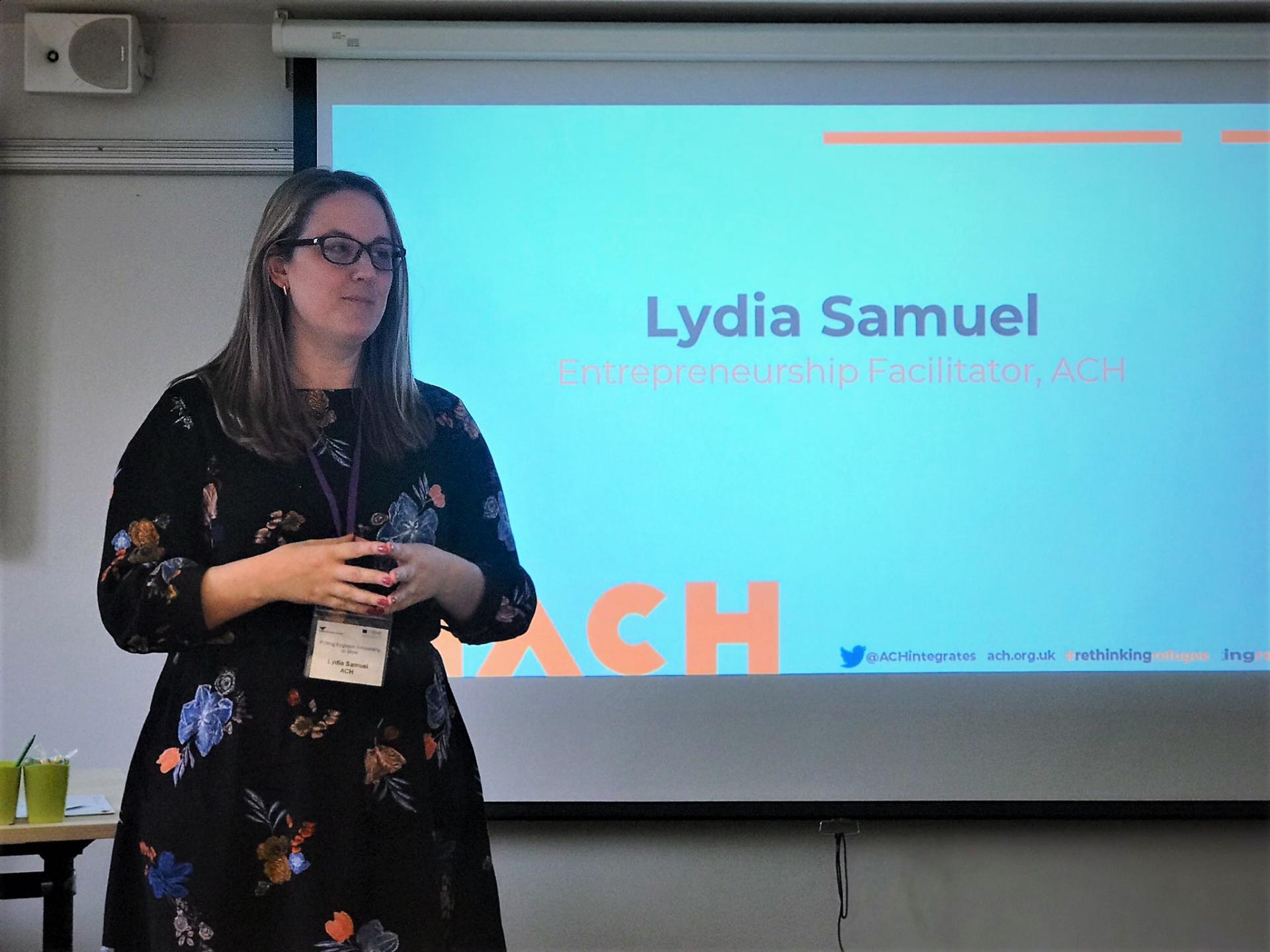 The importance of collaboration
On the 3rd April, Lydia Samuel, ACH Entrepreneurship Facilitator, was invited to speak alongside Professor Monder Ram and Dr Gerardo Arriaga of CREME, based at Aston University, on the 'Process and Impact' of projects engaged with migrant businesses and entrepreneurs. Not only was this a great honour for Lydia to be speaking about the work she does to support refugee and migrant entrepreneurs, but it was also an opportunity to get across the importance of collaboration between practitioners and academic partners.
In her presentation, Lydia spoke about how the current entrepreneurship project had been, to an extent, influenced by academic research, and how it was working in a practical level on the ground. She also spoke about the barriers that these communities faced, alongside their motivations for considering entrepreneurship ventures – namely to employ other refugees and to change the world which had displaced them.
"The primary motivation for refugee entrepreneurs is to change the world, and also to employ other refugees," said Lydia.
"Great findings from Lydia Samuel about refugee entrepreneurs. How fascinating and motivating!" – BSEEN.
With academics, students and other practitioners making up the audience, the insights Lydia was able to provide gave them a current picture of what the system of support looked like and how mapping it in this form would be a benchmark for future policy change.
"We're proud to work alongside such fabulous professionals and enact Engaged Scholarship." – CREME.
To learn more about the work Lydia does, please contact Lydia.samuel@ach.org.uk.