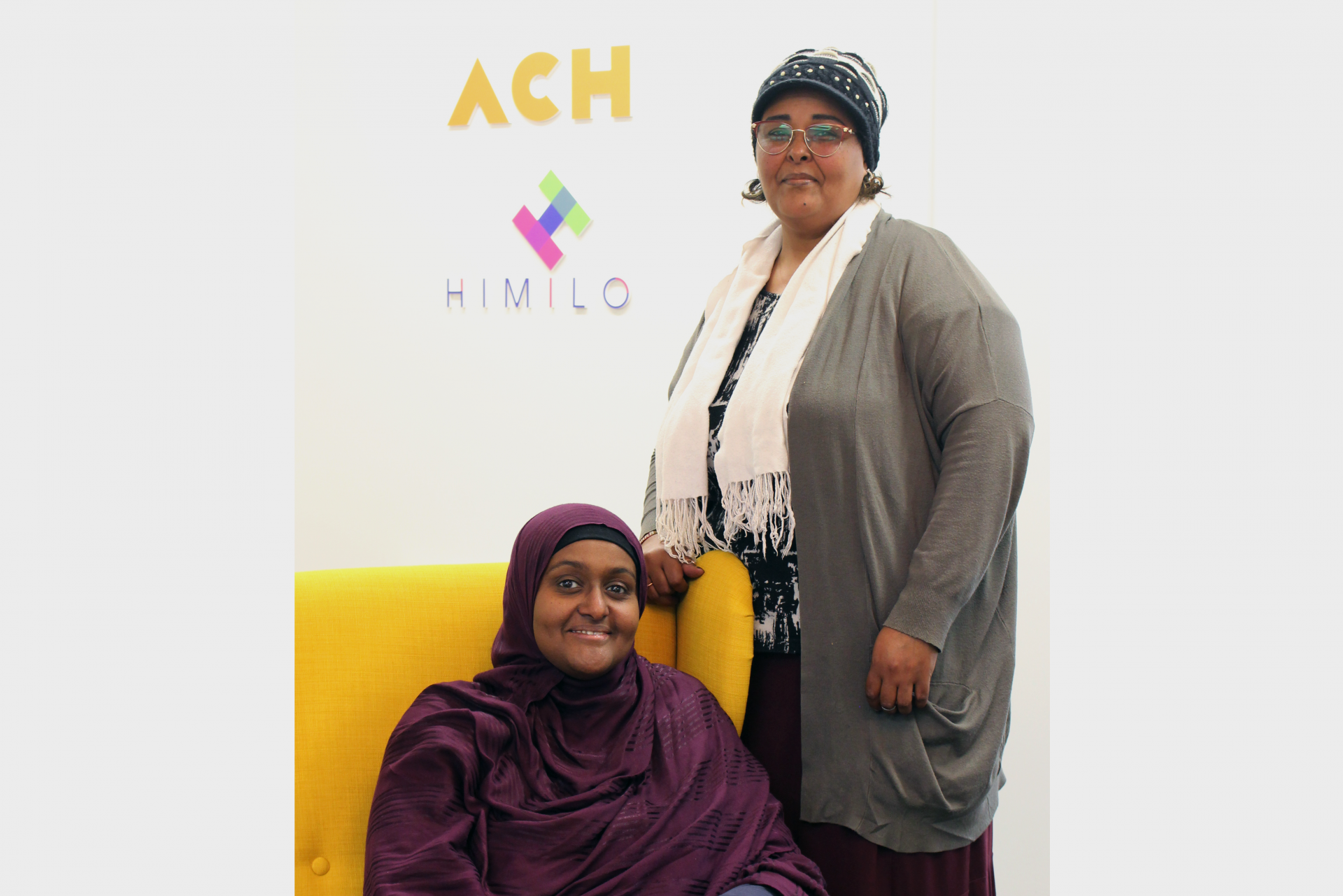 Kalsan Cleaning: A business set up by women, for women
This International Women's Day, we want to celebrate the entrepreneurial achievements of some inspirational women we have had the privilege to work with through our Refugee Entrepreneurship Project.
Kalsan Cleaning is a business set up by women, for women.
Entrepreneurs with a social conscience, founders Soad and Sahra want to empower women into employment, and out into the community. They have recently become the first business to officially register with help from our CFE supported project.
Keep reading to find out more about these two incredible women and their story…
After 21 years of friendship and years spent working together in the Bristol Somali Community and beyond, running mum's support groups, community projects and a basketball club for teenage girls, Soad and Sahra have decided to start a cleaning business with women's empowerment at its heart.
And this is undeniably a business with heart. Kalsan Cleaning puts women front and centre, at once aiming to free up women's time through providing the cleaning service, and hiring women to give them the freedom that comes with their own income.
Women working for women
It was whilst running a community support group for mums that Soad first encountered a dual demand for flexible employment opportunities for women, and for cleaners in the community, 'mums they come to me and say 'Soad, I want to work' and I say 'go to the jobcentre', and they say 'please', and I say 'alright, you want to do cleaning?'. And we have also have a lot of mums, they want somebody to clean the houses.'
For Sahra, the aim of the business is also to bring these two groups of women together to empower both customer and employee.
'We met lots of mums who have lots of kids and don't actually have time for themselves or their houses as well, so we were thinking of a break, lots of mums want to go out as well, they want to work but don't know where to go to. We wanted to bring them together – the ones who wanted to work and the ones who needed help in the house. So I said to Soad, 'we need to do this' so that's how we started.'
And so the idea of starting a cleaning company rooted in a community of women was born.
Opening doors
But having a fantastic idea is only the first step to creating a successful business. For someone starting their first business, the legalities, the marketing and the processes can prove inaccessible and difficult to navigate.
This is the point at which our Refugee Entrepreneurship Project can help community businesses and entrepreneurs, by brokering connections to mainstream business support opportunities throughout Bristol.
Lydia, our Entrepreneurship Project Lead, first met the women of Kalsan cleaning at a community event at Barton Hill Settlement, a community hub. Lydia offered Soad and Sahra free, tailored business support through our Refugee Entrepreneurship Project, supported by CFE Entrepreneurs and funded by the Home Office and Big Lottery Fund.
 Sahra told us what their business journey would have been like without support from Lydia and the project.
'We would be asking what should we do? Where should we go? Who should we ask? Because we don't know anywhere. So when someone opens the door for you, there are more doors. But when all the doors are closed and you don't know where or which one to knock, you just stay in one room.' – Sarah
Through Lydia, Sahra and Soad were able to open doors, finding support from the Future Bright programme. The Future Bright programme then, in turn, paid for business advice training from BRAVE enterprise agency, paid a web designer for a website, flyers and business cards, paid for their first years public liability insurance and facilitated access to an Outset course.
Out support helps entrepreneurs navigate a complicated web of support opportunities in the city, providing a directed and tailored service.
Through this bespoke business support, Kalsan Cleaning went from idea to official Limited Liability Partnership registration in only 3 months. Kalsan Cleaning is the first company to be registered with help from our CFE supported Refugee Entrepreneurship Project.
For Sahra, Lydia's help made all the difference, 'she directed us to the places we had to go, the people we had to see to achieve that. Because everybody's got different things to do. So there were lots of different companies we needed to go to get help, and if it got hard, we went back to Lydia. And she would come up with another company or organisation that actually could help us as well. So that's how we did all that. And we achieved that in 3 months.'
Women holding the door open for other women
As Sahra said 'So when someone opens the door for you, there are more doors'.
Kalsan Cleaning want to open, and hold open, doors for women in the Somali community and beyond, to access employment, earn their own income and discover a freedom in opportunity.
When we asked Soad what Kalsan Cleaning will mean to the women it employs, she replied, 'It gives her this freedom. When you have free income, you can do more. You can ask, 'so I've got money, what do I want to do next?'
A personal income gives you freedom. The freedom to be able to think about the future, plan, and make decisions based on your personal development. This is where Soad and Sahra have women at the front and centre of their business plan. For both, getting women out of their homes will contribute to their mental wellbeing, confidence and skills development.
We hope businesses like Kalsan Cleaning will inspire other women to turn their ideas into reality, and realise that the help and support is out there, if only we know which doors to open, and how to unlock them.
Soad and Sahra have this advice for women interested in starting businesses:
Soad : 'Go for it! Just go for it, you have your idea. Go for it, just go for it.'
Sarah: 'Have faith in yourself, and go for it.'