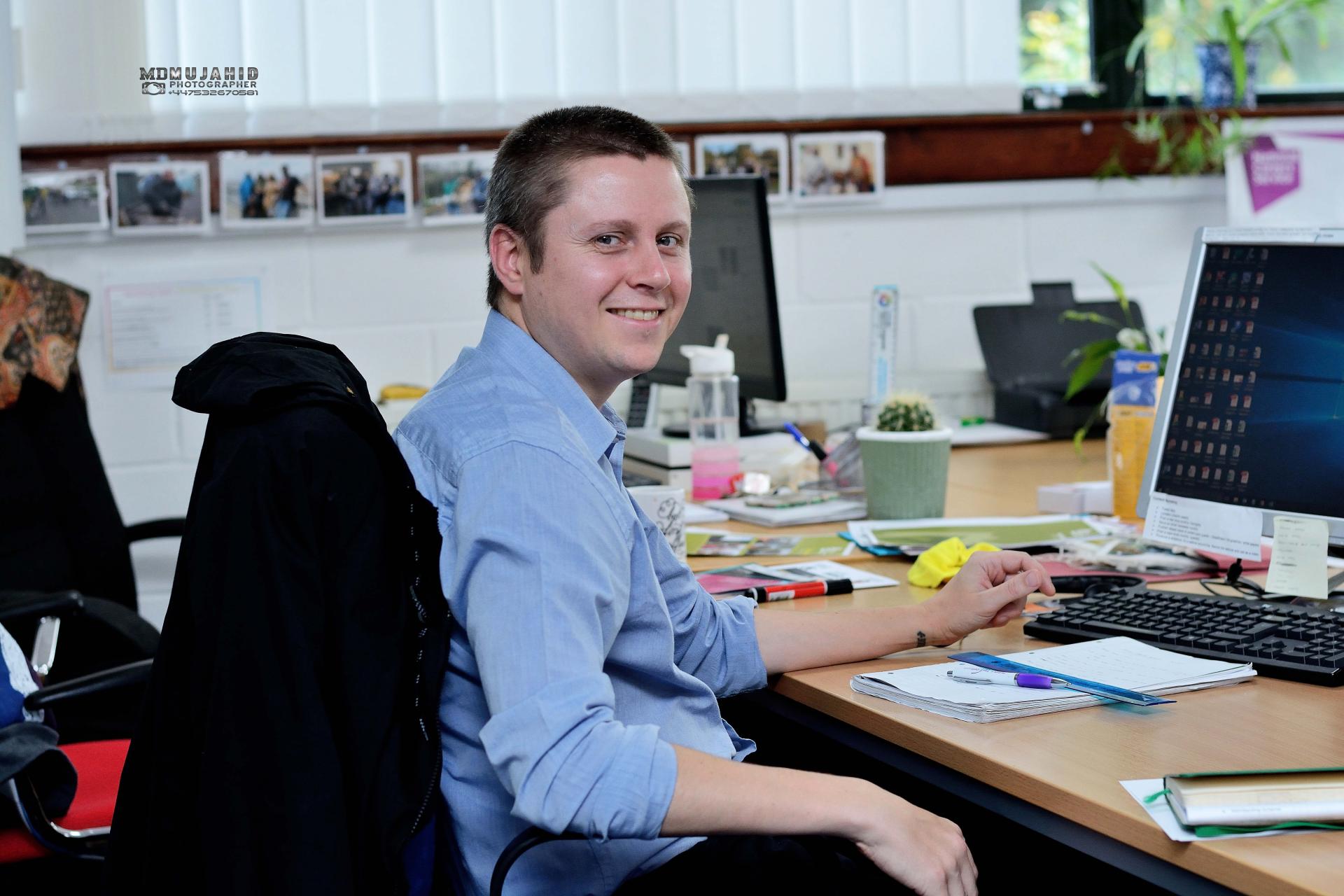 Meet the team leaders: Matt Rogers
Hi, I'm Matt Rogers and I run the Marketing team and the rethinking refugee campaign here at ACH. So, I've worked in Marketing roles for over 10 years now, so I started off managing events in the North West, moved into wine sales and worked in marketing for a large commercial organisation. Then in 2013, I decided to switch into the not-for-profit sector and do something a bit more positive with my marketing skill set – so here I am!
My role is to raise awareness of the work that ACH does and our rethinking refugee campaign. To do that we use four main marketing channels, we run a number of events, we use social media channels and our website, we apply for awards, and we do PR, so we liaise with journalists to get coverage in news publications and on TV and radio.
I find economic empowerment important, so the fact that we help people to move forwards and become independent really gets me up in the morning, gets me excited about coming into work.
So, we've had a really successful couple of years in 2017 and 2018 in terms of the marketing work that we do and raising awareness of the work that ACH does. We've won a number of awards, we've gained regular press coverage, we've run a number of successful events and the work that we're doing around our rethinking refugee campaign and the work now on the Lift The Ban campaign is really helping to raise awareness of the issues that refugees and asylum seekers face, and essentially change opinion around them amongst employers and now national government – we're working to change perceptions.
So, in 2019 I'm looking forward to working more with employers, to partner with them to get more refugees into work. I want to get involved in a more strategic level in the work that ACH does. On a personal level, I want to set a really positive example to my young son.
To find out more about our #rethinkingrefugee campaign or our work with employers, you can contact Matt on matthew.rogers@ach.org.uk.