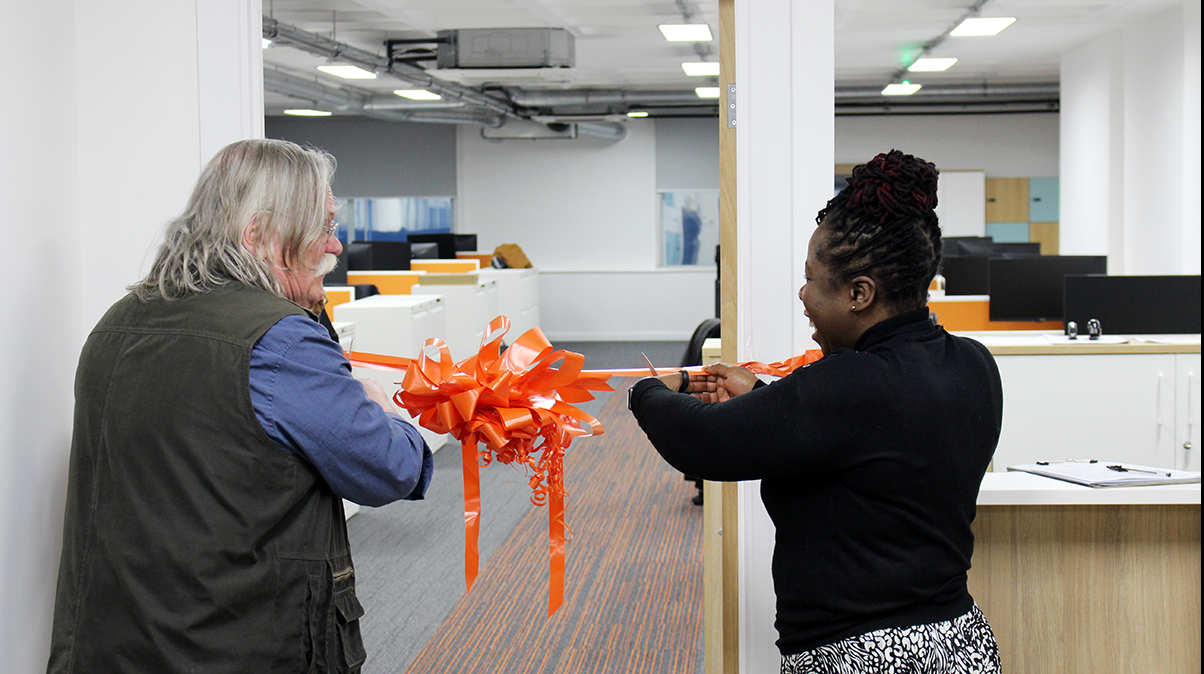 A new office for Birmingham: What does it mean for ACH?
Last week, ACH Birmingham moved into their brand-new office in the very heart of the city.
This move comes at the perfect time for ACH Birmingham. Having out-grown our Smethwick Office in Birmingham, we needed space to grow to achieve our ambitions and scale-up our impact.
Having an incredible office located in the city centre will increase the capacity of ACH Birmingham to enact real change in the city!
Read more to find out what this move will mean, and how we celebrated…
This move is a big step in the journey of ACH Birmingham.
As you may have heard last November, ACH Bristol moved into a brand new office. Last week it was the turn of Birmingham to move into their purposely-designed office with meeting rooms, one-to-one rooms and a brand new training room.
CEO Fuad Mahamed had this to say about the difference the new space will make to the future and scope of ACH in Birmingham and the midlands.
'We want this building to be a hub where our colleagues – from universities, the council, community organisations can use it as a hub where we can make a difference. It's not just a beautiful building, we want to use this to transform. The only way we can do that is if we let other organisations come and work with us.'
– Fuad Mahamed
We want to use this building to transform. ACH is ambitious to grow, develop and create more change, more impact in Birmingham and the midlands.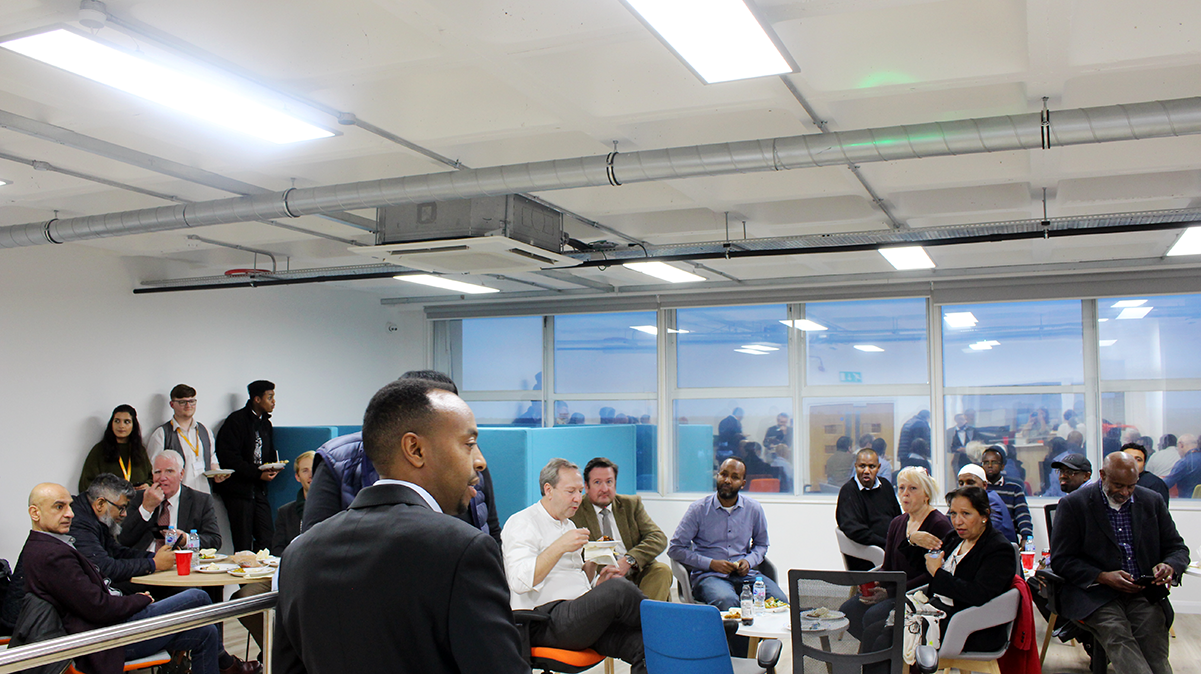 Special guests and words of reflection
We invited guests, colleagues, partners and friends from the Birmingham and the midlands to join us to open the new office with positive energy, to start as we mean to go on.
To make this occasion truly special, we invited esteemed guests from our board of directors and Birmingham City Councillor, Paulette Hamilton to open the office and say a few words about what the day meant to them.
For ACH board member, Eileen Means, the day was a chance to reflect on ACH's pioneering and innovative spirit along with the dedication of staff members.
 'What we're doing is terrific. We're pioneering'.
-Eileen Means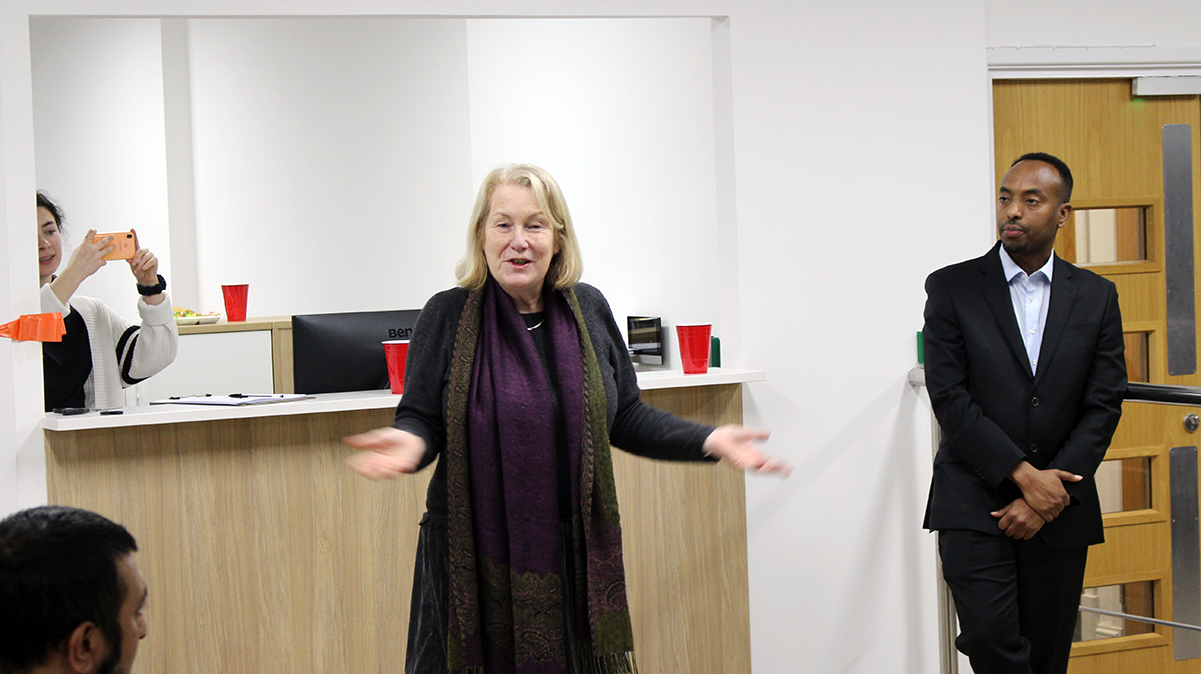 John Wells, chair of the Himilo board, also reflected upon staff and the ACH journey to date.
'Look at what we've done, these are wonderful offices. And that's all down to the people at ACH'.
-John Wells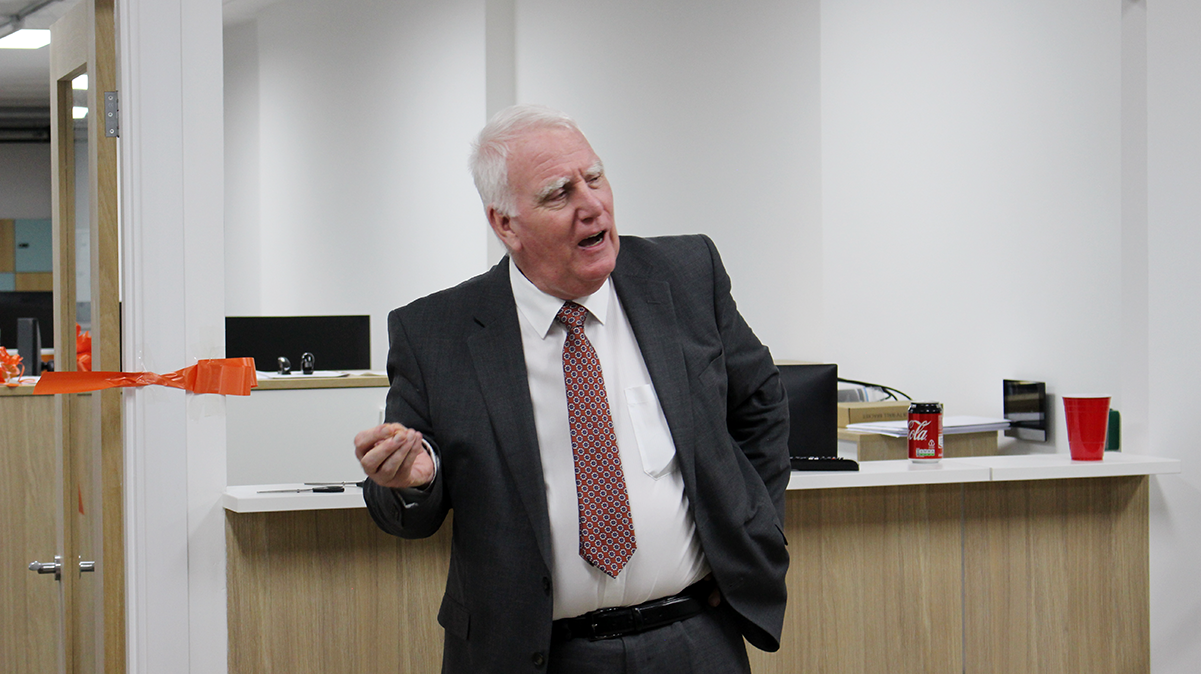 We were so pleased to welcome Paulette Hamilton, Birmingham City Councillor and new addition to the ACH board to open the new office alongside long-term ACH board member Andy Burkitt.
For Paulette, the focus was truly on the vital work of ACH, and the work that needs to be done for refugee integration and resettlement in the UK.
'The work that needs to be done with people who are resettling in this country is vast, we cannot take this work lightly'. – Paulette Hamilton
This is ultimately what the new office means: a chance to grow and expand the work we do to help more people along their integration journey, achieve their career goals and challenge and rethink negative narratives surrounding refugees.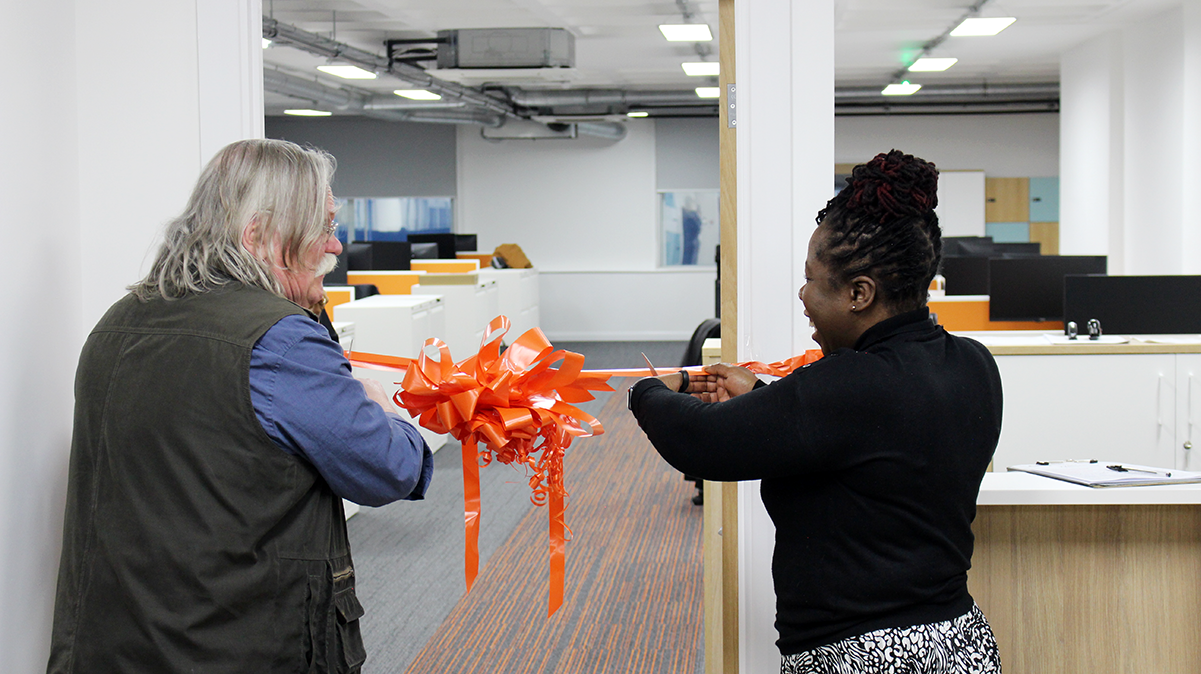 Building on success for the future
The impact of the new office will reverberate far beyond the grand opening.
The office will provide a space for partners and colleagues in Birmingham to come and work more closely with the Birmingham team, to realise our joint aim to create real positive change in the city and beyond.
We can't wait for the next chapter in our journey!