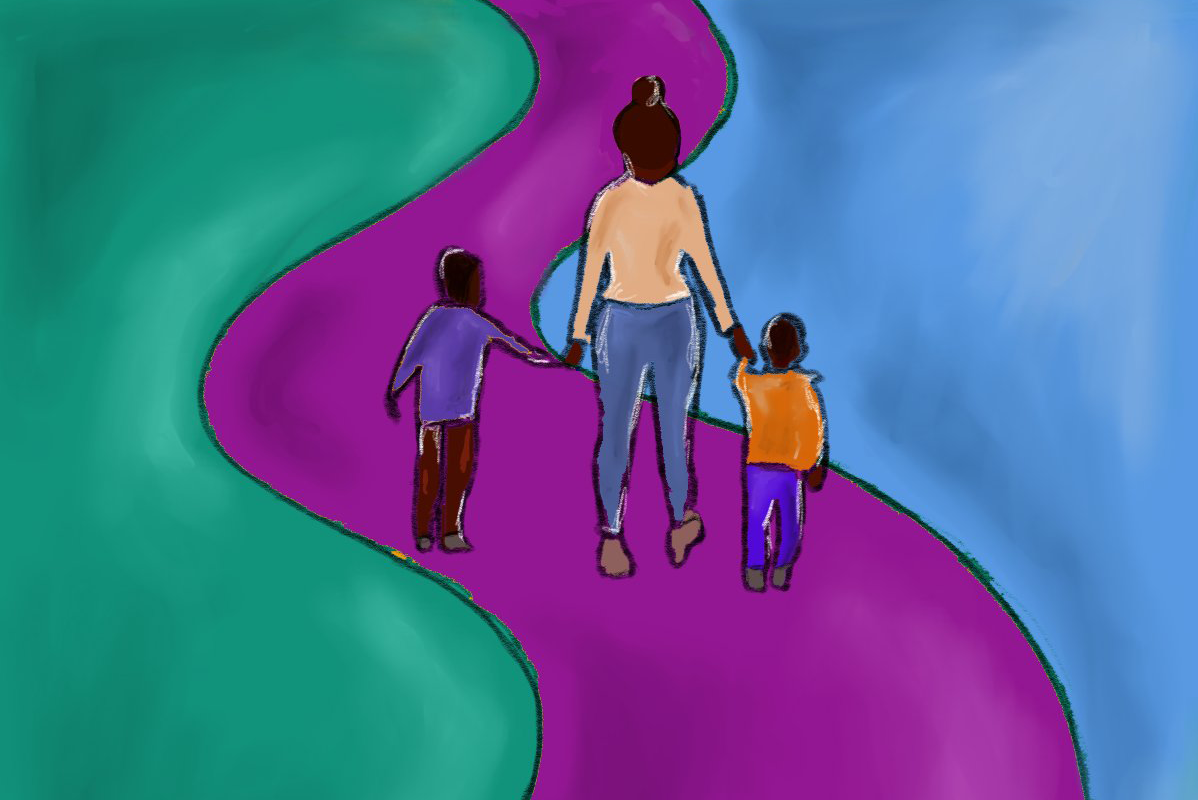 Refugee Week 2021: We Cannot Walk Alone
This week is Refugee Week, an opportunity to celebrate refugees in the UK, share stories and forge new connections!
Every year, a new theme for the week is chosen – this year the theme is 'We cannot walk alone'.
After a tough year, we all know the value of connection and reaching out to others, and this timely theme offers a way to celebrate Refugee Week and imagine positive change in the best way possible – through getting together!
Keep reading to find out what Refugee Week is all about, we're up to and how you can join in…
Refugee Week is, at its heart, a celebration of refugees in the UK and around the world. It's a chance to reach out to others, have meaningful conversations and create positive change. The week leads up to the international celebrations on Refugee Day on the 21st June 2021.
This year's theme, We Cannot Walk Alone, is inspired by a quote from Martin Luther King. In his revolutionary 'I have a dream' speech, Martin Luther King said:
'They have come to realise that their freedom is inextricably bound to our freedom, we cannot walk alone.'
What Martin Luther King knew was just how transformative the act of coming together can be.
Refugee Week embodies this spirit, as it brings people together across divides, creates platforms for different voices to be heard and allows new conversations to be sparked.
As the Refugee Week organisers say:
'The theme of Refugee Week 2021, 'We Cannot Walk Alone', is an invitation to extend your hand to someone new. Someone who is outside your current circle, has had an experience you haven't, or is fighting for a cause you aren't yet involved in.' – Refugee Week 2021
Creativity, celebration and conversations
Creativity, celebration and conversations have always been at the heart of Refugee Week. 
This year, we're celebrating Refugee Week with our staff and tenants in creative ways: from archery and rock climbing in Wolverhampton, to a picnic party in Bristol and art projects in Birmingham. 
In Birmingham, we've worked with artist Juliet to produce artwork based on lived experience, co-producing art through conversation. Juliet talked to our staff and tenants with experiences of migration around the topic of  'Abandonment' to produce fantastic digital artworks. 
Here are the artworks produced through the testimony of our staff members Lina and Selina: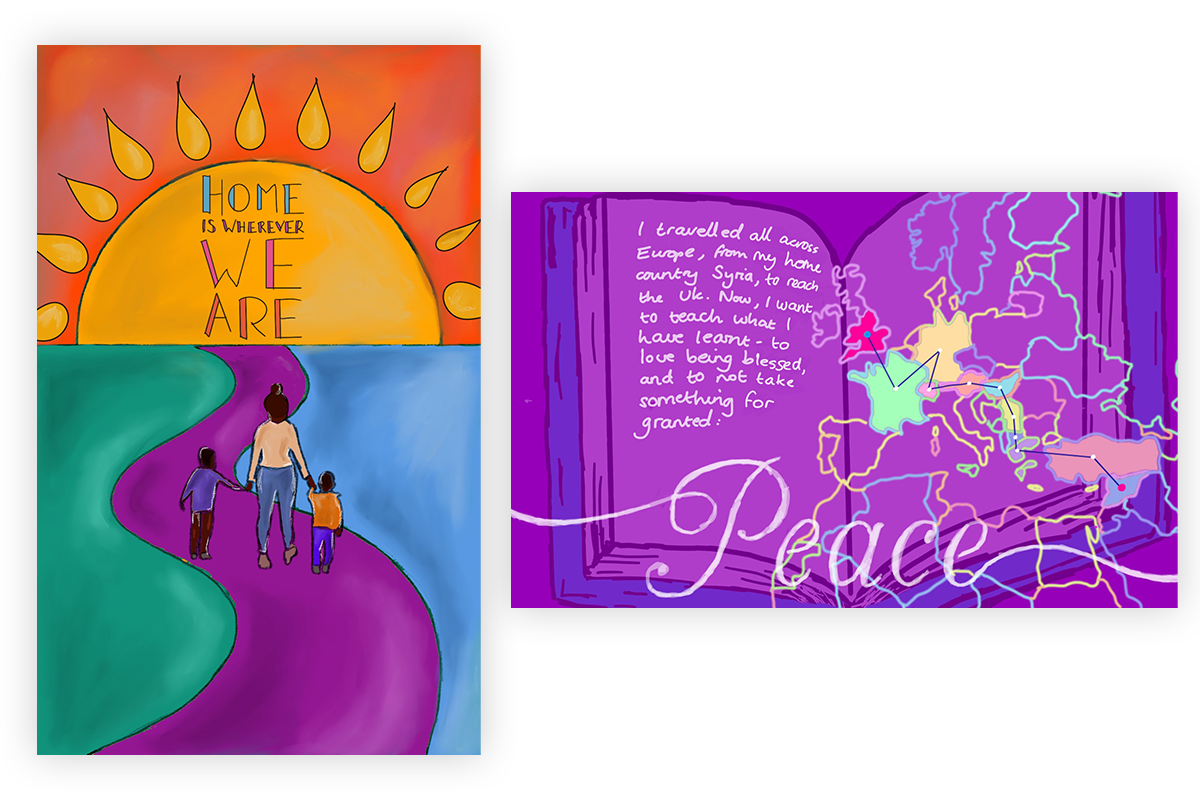 The artwork based on conversations reflects the theme 'We cannot walk alone' beautifully, showing that home is something you make, and the importance of coming together.
How can I get involved this week?
This week, you can find hundreds of events to get involved with, both in your area and online. From cookalongs, to virtual art galleries: there are so many creative and collaborative events to get involved with.
We've curated some fantastic events and festivals in our areas across Bristol and the West Midlands:
Bristol
Bristol Refugee Festival brings people and organisations across the city together to celebrate. Find out what's on here.
The festival brings together organisations from around the city like Bridges for Communities, UWE and Bristol Refugee Rights.
West Midlands
Celebrating Sanctuary in Birmingham are running a World Music & Arts Festival from 14th - 20th June to celebrate Refugee Week.
This festival brings artists together from across the world with live performances from Didier Kisala (DRC), Germa Adan (Haiti), Nifeco Costa (Guinea Bissau), Kausary (Peru) and Bumi Thomas (Scotland / Nigeria).
Coventry
In Coventry, Coventry Welcomes Festival provides exciting in-person, socially distanced events during Refugee Week and beyond! 
It 'offers a chance to explore the lives of those seeking sanctuary and those who have welcomed them throughout the generations.'