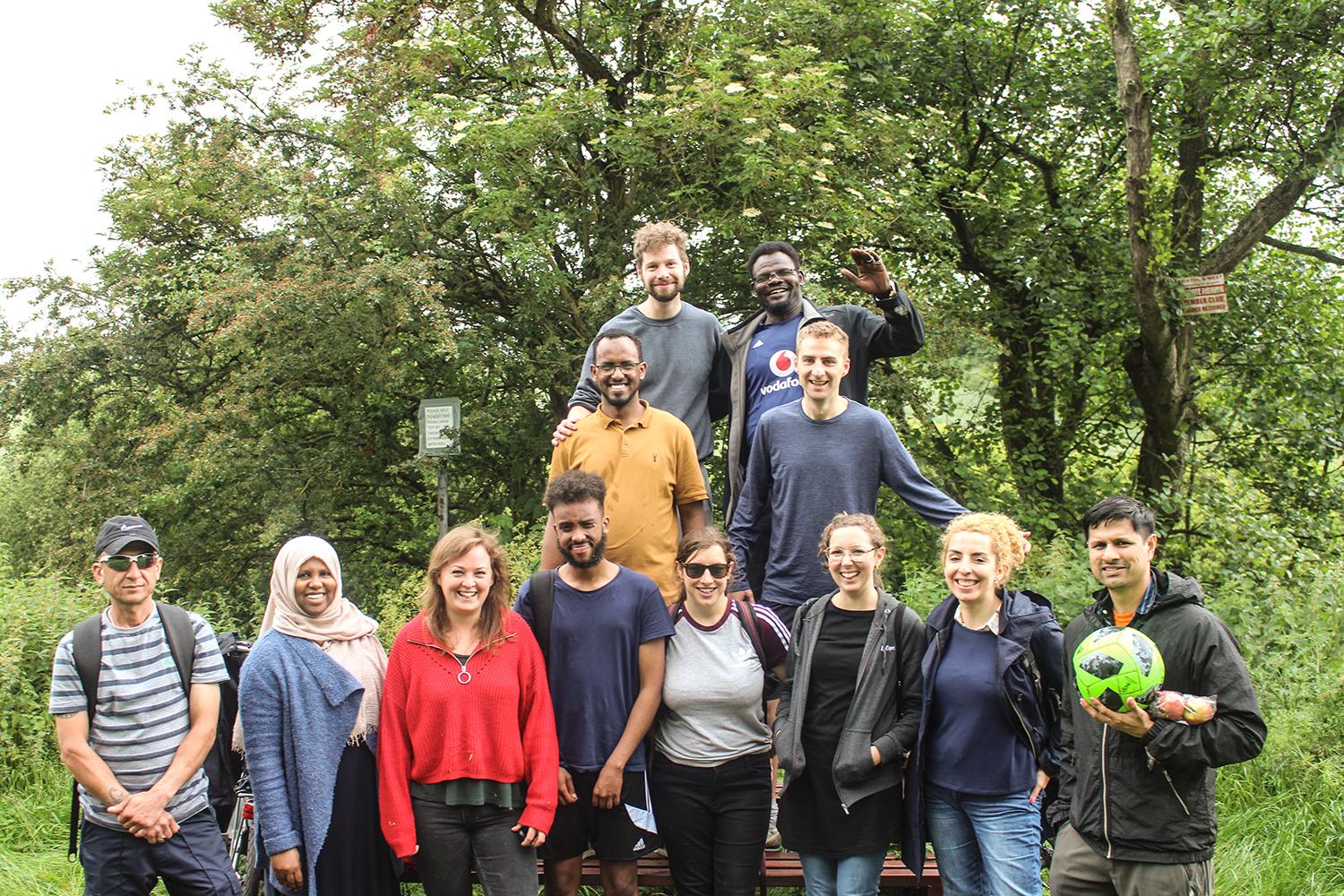 This year's Refugee Week has been an eventful one. The nationwide week-long festival happens annually and is a celebration of the contribution refugees bring to the UK and encourages a better understanding between communities. It is a very important week for ACH as it aligns directly with our #rethinkingrefugee campaign and promotion of positive messages around refugees.
This year we ran and supported several events for Refugee Week from sports days to coffee mornings. Refugee Week 2019 ran from 17th – 23rd June and Bristol's own version, Bristol Refugee Festival, ran from the 11th – 30th June.
Bristol events
Sanctuary in Sport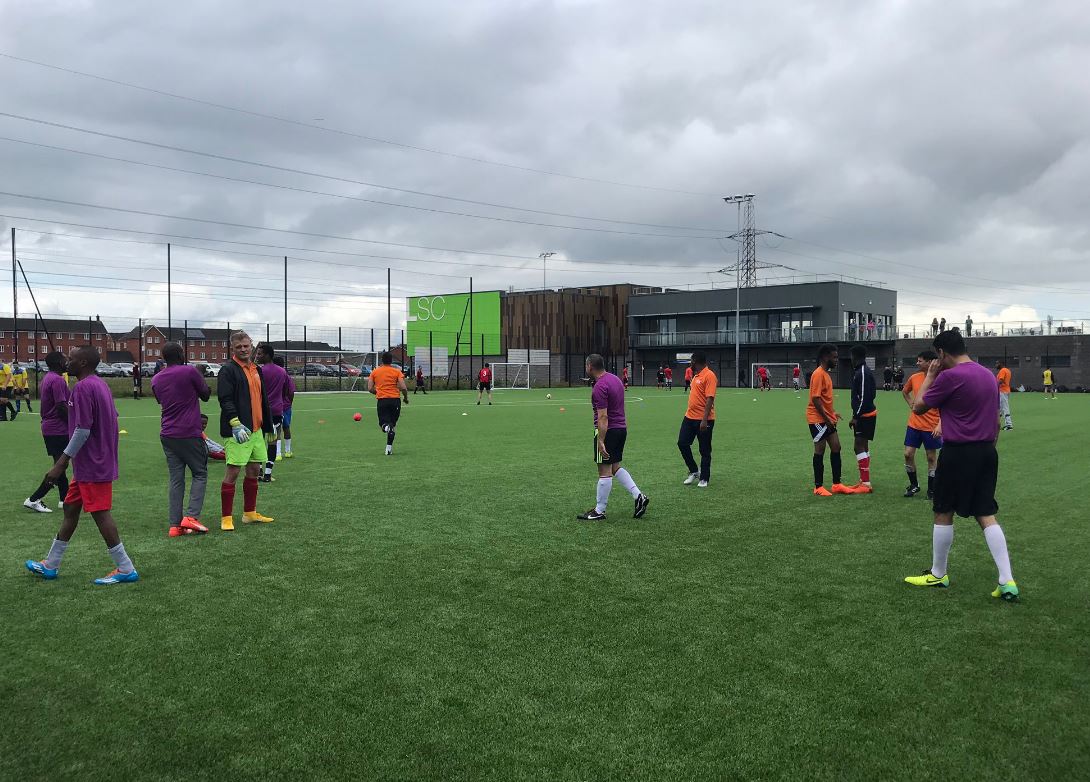 As part of the yearly 'Sanctuary in Sport' event is the 'Our City Community Cup Tournament' which ACH always takes part in. The event, organised by United Communities and Bristol City of Sanctuary, was held at the Lockleaze Sports Centre on June 15th.
The family-friendly day was enjoyed by all and ACH really enjoyed being part of the 5-a-side football tournament where we entered a team which consisted of a mixture of ACH staff, tenants and learners. It was great to see so many communities coming together via sport.
ACH Annual Bike Ride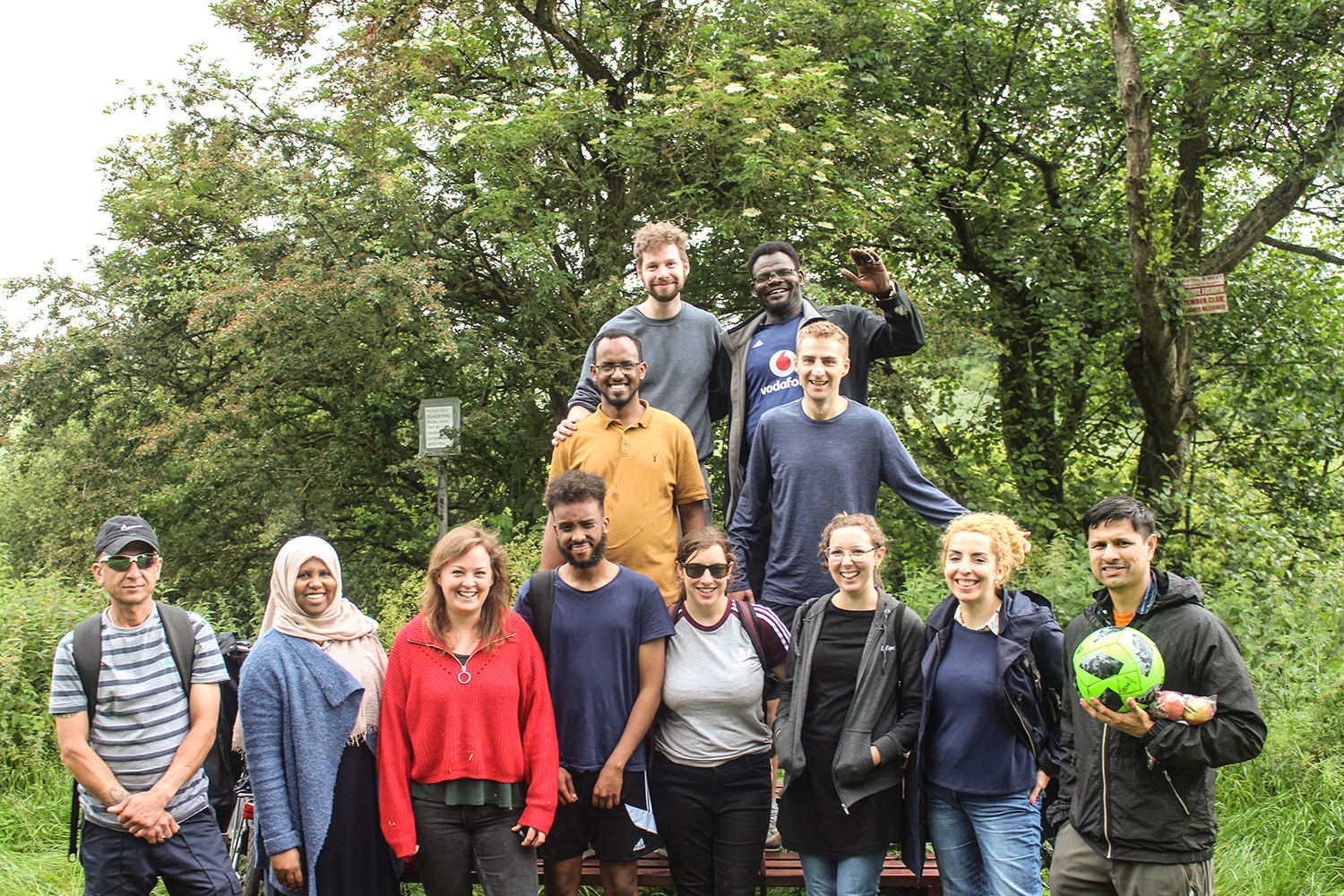 Our tradition for Refugee Week/Bristol Refugee Festival is to invite our tenants, staff and the local community on a ride down the Bristol to Bath cycle track to a nice spot by the river.
This year was no exception and despite the weather not being the best, there was a crew of around 12 who took to their bikes and had a fantastic afternoon out. A huge thanks to volunteers from Bristol Bike Project who put on free workshops before the ride to check the health of several bicycles and offer advice to riders.
Once we arrived at the river, one of our very brave tenants got in and had a swim! We also had a picnic and played lots of games. This afternoon was kindly funded by the Originators Fund from Bristol City Council as part of our well-being programme. This programme is important to help our tenants benefit from positive mental health activities.
Celebrating Sanctuary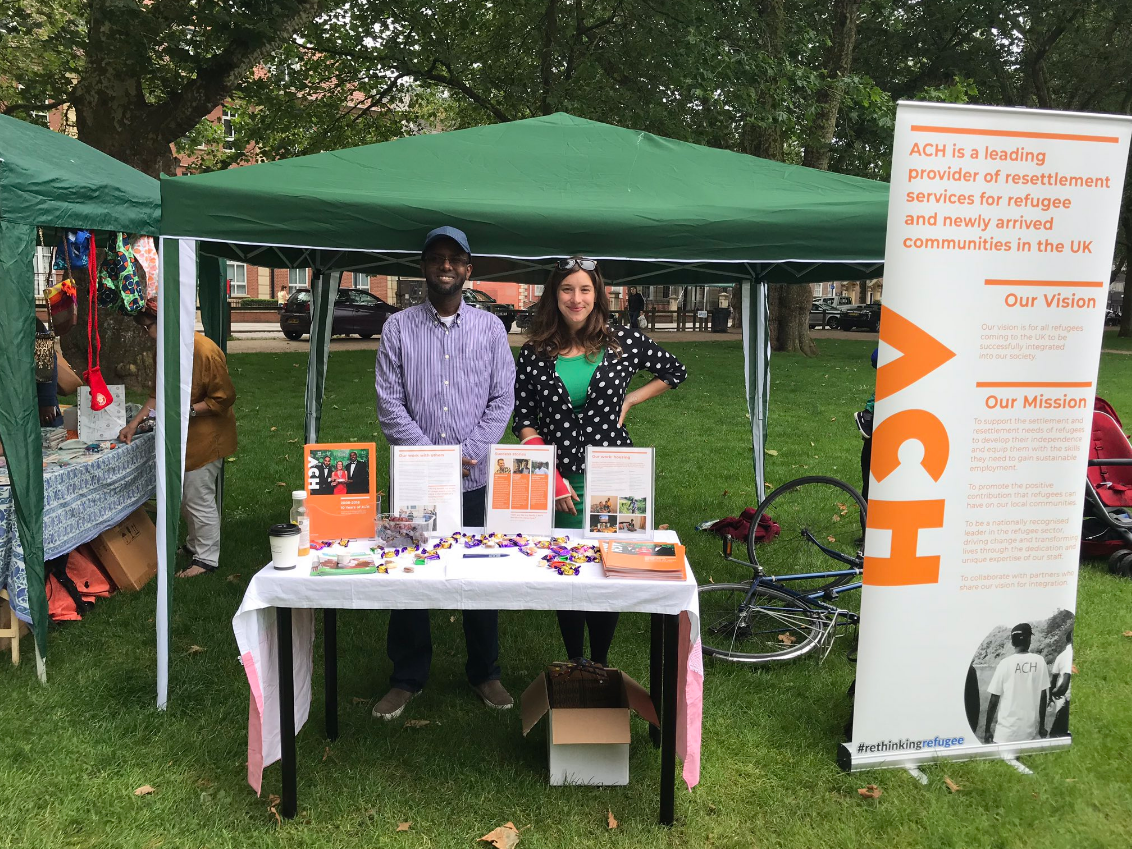 Bristol Refugee Festival's flagship event is Celebrating Sanctuary held at Queen Square in Bristol. On 23rd June the event took place again and gave us an afternoon of amazing music, delicious food and bucket loads of fun!
ACH had an information stall at the event which was run by our Support and Housing teams. It was great to meet new and old faces and support Bristol Refugee Festival once again.
West Midlands events
'You, Me and Those Who Came Before' Exhibition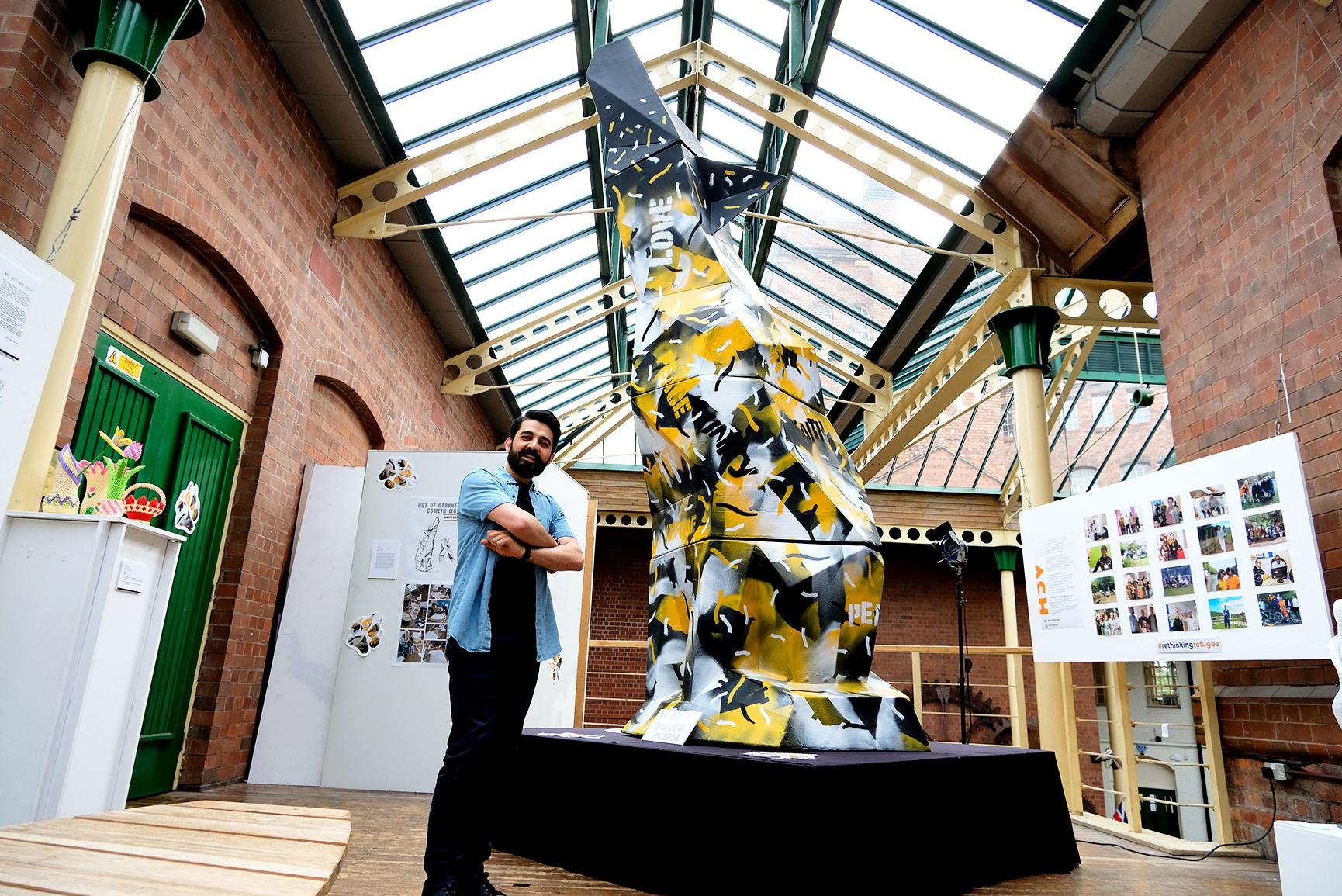 On June 10th to 28th the City of Sanctuary Exhibition "You, Me and Those Who Came Before" was held at the Light House Media Centre.
The exhibition celebrated refugees, community and generations. ACH sponsored some of the art pieces as part of our #rethinkingrefugee campaign from portrait photography to sculpture work.
One of the most impressive pieces was former ACH tenant Ash's giant cardboard wolf sculpture which stands tall and proud on the balcony of the Light House Media Centre.
ESOL Coffee Morning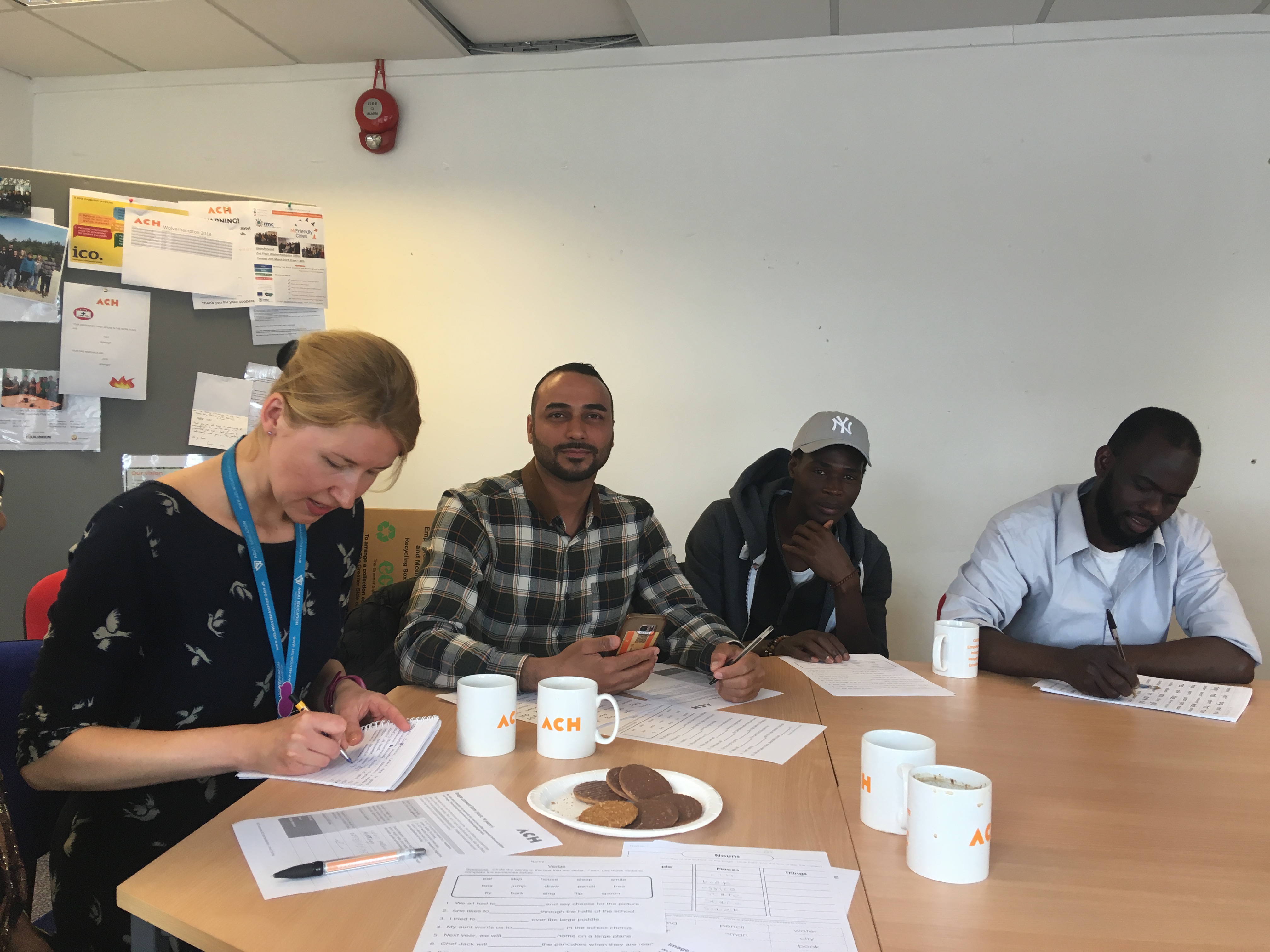 Our Wolverhampton team had a very successful coffee morning with special guest, Izabela from Adult Education Wolverhampton. The event gave ACH tenants the chance to find out more about our upcoming ESOL training courses and we are pleased to say that every attendee has signed up for beginner lessons.
World Refugee Day ACH Celebration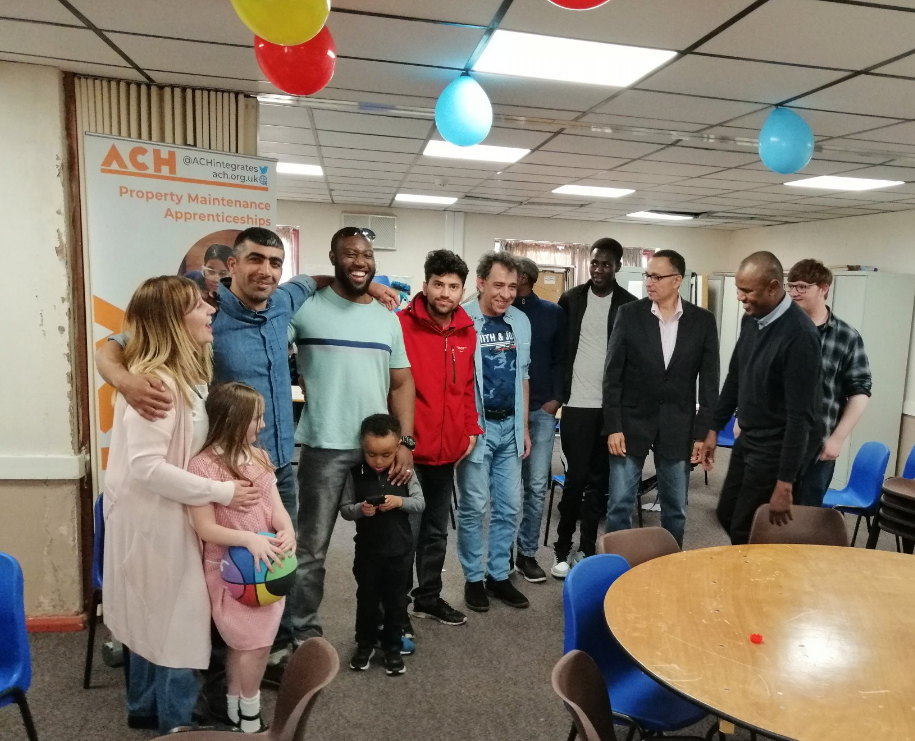 To celebrate our big ACH family, past and present, our ACH Wolverhampton team held a party for present and former tenants at our office. We welcomed a whole host of people and ran a family friendly event to fit in with the Refugee Week theme of 'Generations'.
It was great to see everyone and to hear about the progression of ACH ex-tenants who have moved on and are succeeding with their families. We enjoyed lots of delicious food and fun activities.
_____________________________________________
And there you have it! All our events went really well, and we couldn't have asked for more. Bring on next year is all we have to say!
If you have an idea that we might be interested in supporting for Refugee Week 2020, please get in touch info@ach.org.uk.