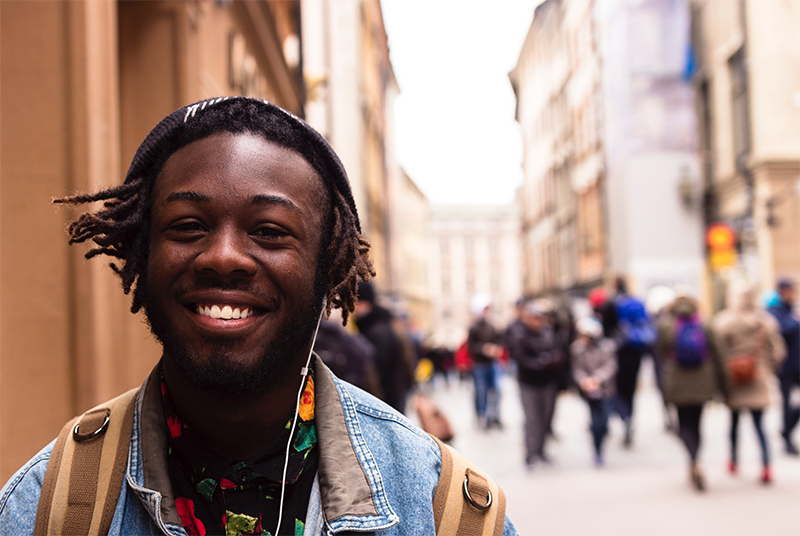 The SEESI Project: Our 'Train the Trainers' Course
Our innovative SEESI project, run with partners, aims to rethink the way we 'do integration', and interrogates traditional ways of thinking integration practice.
The SEESI project asks: who is giving support to newly arrived people, and do they have the skills to do it?
Using our expertise and lived experience on the refugee experience, gained through 10 years of providing integration support, we want to challenge assumptions and find new, innovative ways to work.
The 'Train the Trainers' programme
There are many community workers and volunteers working informally within their own communities to provide help and training. These community workers are often from refugee and migrant backgrounds themselves, and are in a unique position to share expertise and lived experience of their integration journey.
The SEESI Project is working to create pathways that upskill these in-community support workers so they can turn work they do voluntarily into a dynamic new job role. This will ensure volunteers and community leaders can pursue support work as a career and offer the best services to their clients.
The SEESI project is developing a course that will 'train the trainers'. Our projects team have been developing three handbooks to teach in-community support workers, the skills they need to help newly arrived people along their integration journey.
The SEESI handbooks
We have recently completed the first of these exercise books for the Train the Trainers Course, focusing on 'Civil Participation and awareness'.
The handbook takes students through a brief history of the UK, everyday life – from taxes to healthcare to public transport. These interactive workbooks will make teaching engaging and facilitate learning in the classroom and beyond.
Below is an excerpt from the handbook, focusing on the government of the UK.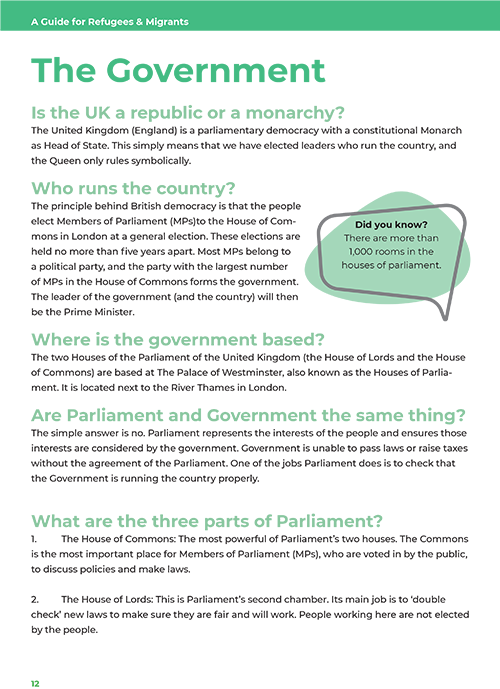 The Impact
The 'Train the Trainers' course will transform the way we think about integration support, and will see community workers valued as the best-placed to offer this support, upskilling them to provide the best service possible.
More information about our work will be shared soon.