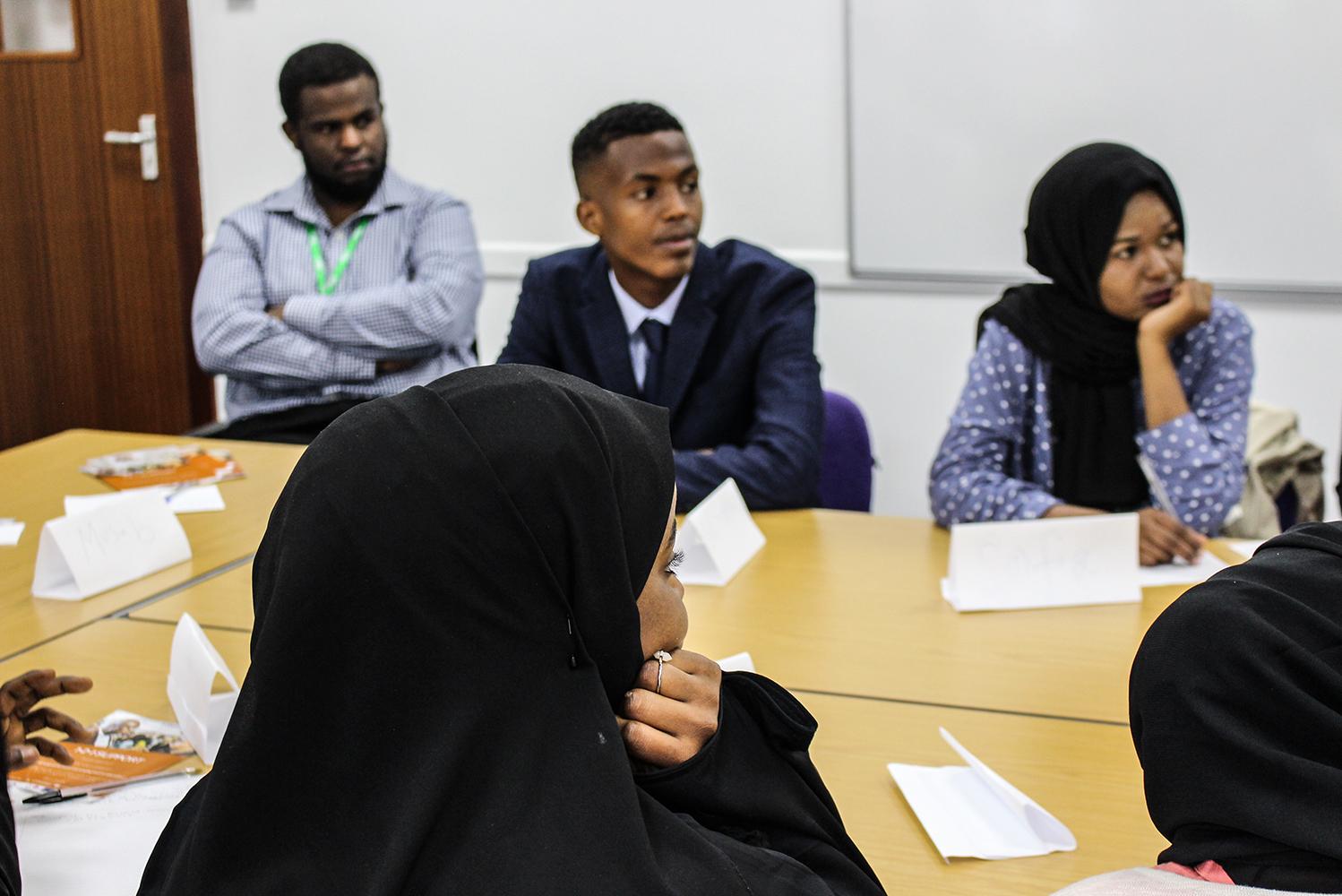 Making the most of highly qualified refugees
Wasted Potential: Ways to Make the Most of Qualified Refugees
A 2017 report by the CBI found that three quarters of businesses expect to increase the number of high-skilled roles over the coming years, but 61% fear that there will be a lack of sufficiently skilled people to fill them. On a local level, Skills West's 2017 Business Skills and Training Survey reported that 52% of businesses in the West of England found it hard to recruit, with 68.5% of them blaming this on having a lack of applicants with the relevant skills and qualifications.
There is a real danger that this current and future uncertainty could hold back UK economic growth. However, there is an untapped talent pool of people, it's increasing and it's one that employers are largely ignoring. The refugee labour force could help to fill many of these skills gaps, an estimated ~120,000 individuals with skills that can be repurposed for the UK labour market.
Refugees are assets to business
The refugee crisis is one of the defining issues of our time, with the highest number of displaced people globally since World War Two. But this huge societal challenge is one that businesses can help to address.
In today's marketplace consumers are demanding more of the companies they engage with. Businesses need to be socially responsible, and embody their values, to attract customers and motivate staff. With 78% of consumers saying they want companies to address important social justice issues, businesses can't afford to not take action.
As well as being the right thing to do, there is also shareholder value in employing refugees. Research suggests they are motivated to integrate quickly, both by improving their English and gaining employment. With existing skills and experience, and the motivation to learn and succeed, refugees represent significant potential assets to businesses.
Despite many refugees possessing skills that are in demand, their employment levels are much lower than that of the UK population as a whole. By progressing these individuals into work that is appropriate to their skills and abilities, we fulfil their potential, and simultaneously provide businesses with well-prepared and competent employees.
The USE-IT! Project in Birmingham
A great example of an organisation undertaking pioneering work in this area is Birmingham's USE-IT! Project.
The USE-IT! Project and the Sandwell and West Birmingham Hospitals NHS Trust are working together to help qualified overseas healthcare professionals from the local area return to clinical practice, making a real difference to both peoples' lives and the employers involved. For the individuals, this provides them with a decent income, and a more fulfilling working life. For the employers, this fills vacancies and addresses skills gaps in the local NHS Trust.
This project is important because of the significant number of people living in that local area, and elsewhere, who are under-employed. These individuals, often working in low skilled work, are actually well qualified professionals, with skills that employers are crying out for.
However, the specific focus of the USE-IT! Project is skilled overseas workers working in the local area who need support to get into the NHS. What can employers working in other sectors in Bristol, Birmingham and Wolverhampton do?
ACH's work with employers
For these employers, ACH could be the solution. We work closely with local businesses and national corporates, offering a solution to employers looking to diversify their workforce, reduce recruitment costs, and address skills shortages.
To make the most of this huge opportunity and ensure these skilled individuals meet their full potential, ACH connects businesses with local refugee and BAME communities, creating capable staff in rewarding careers.
Each year, 2,500 people in Bristol and the West Midlands come to our award-winning social enterprise for advice, training and support to access jobs and build careers. And employers come to us to access work-ready talent from these overlooked communities; recruiting the diverse workforce they need to remain competitive. 
This not only provides the employer with a number of business benefits, it also has a positive societal influence. By employing refugees, businesses pave the way for a long-term change in society, increasing their social value.
To find out how we could help your business, visit www.ach.org.uk/refugee-bame-recruitment-partnerships.