Our Senior Staff and Board Members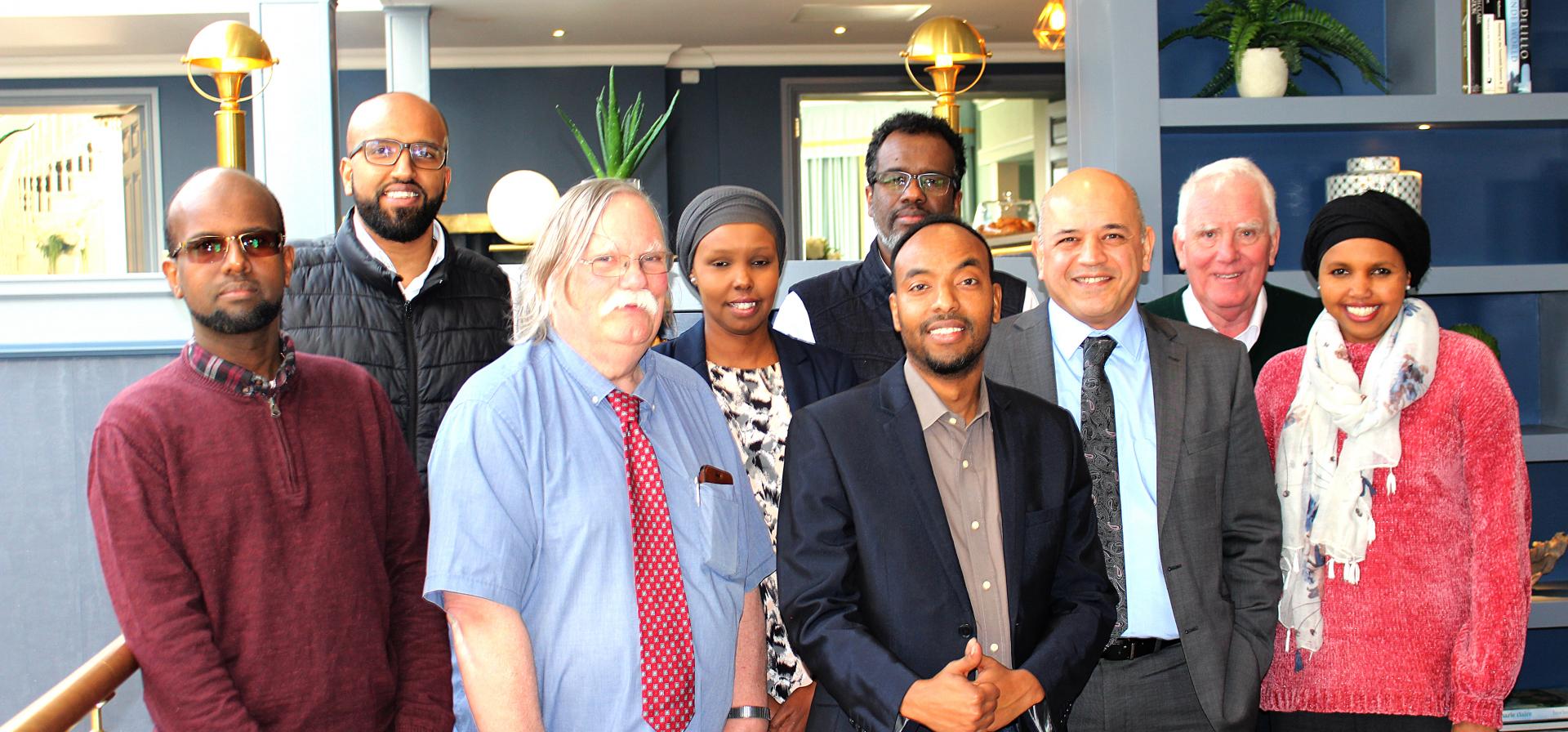 Our Senior Staff and Board Members
Senior staff
Chief Executive Officer
Fuad came to the UK as a refugee from Somalia with no English, and went on to obtain a first class degree in Engineering from Bath University followed by an MSc in Management from Lancaster Business School.
Setting up ACH in 2008 in order to support the resettlement of refugees like himself, he has built the organisation into one of the leading providers of integration support for excluded and marginalised people. It now spans across 3 cities, employs 65 people and works with 2500 individuals a year.
He has since graduated from executive Programmes at the Cranfield School of Management, Aston Business School, SAID business School of Oxford University, was a 2016 Clore Social Fellow for Refugee and Migrant communities, and is currently a 2018 Churchill Fellow. Together with his colleagues at ACH, Fuad has argued for a new approach to refugee assistance based on development rather than just humanitarianism.
Fuad has contributed to events in Brussels, Stockholm, Bath, Birmingham, Bristol, Southampton and Wolverhampton over the past two years, speaking on the topic of refugee integration.
To book him to speak at your event, please email yasmeen.shaeik@ach.org.uk.
Business Development Manager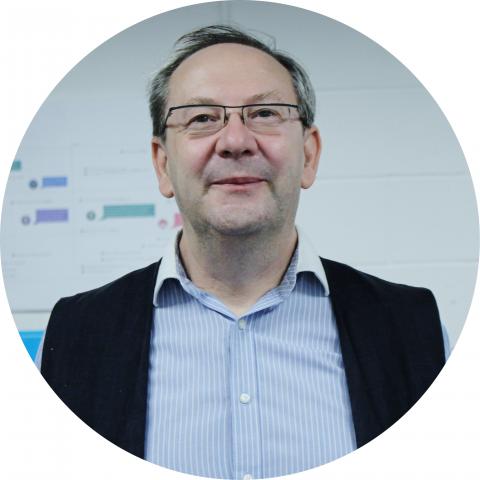 Working with refugee communities since 2004, Richard has brought his lived experience into the design of innovative programs which challenge the status quo, resulting in ACH becoming recognised as a thought leader in refugee integration.
Richard leads ACH's ambitious research and consultancy plans, which links world-renowned academics with our #rethinkingrefugee ethos.
He presents regularly on the topics of refugee self-integration and policy-controlled integration, providing inspirational and insightful discourse around how barriers are created by policy and the enhancement of agency necessary to overcome them.
Richard is currently undertaking an Executive MBA at Aston Business School focused on international business.
Himilo Board Members
Chair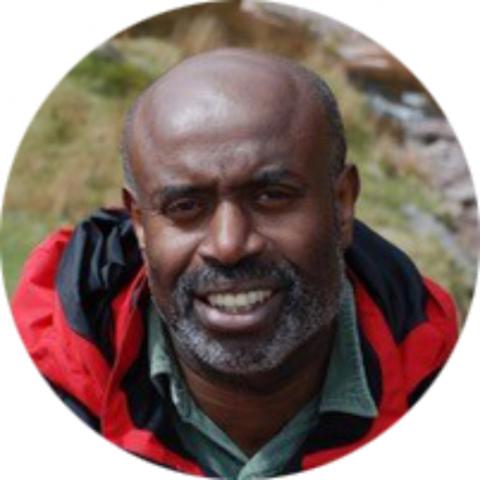 Jeff Greenidge is an experienced senior education leader, with a reputation for independent and strategic thinking.  Jeff has taught at all levels of education from Primary, Secondary, Adult Education and PGCE to teaching at Swansea University. He then worked for the Welsh and UK Government on the design and implementation of the National Curriculum before spending 3 years developing European vocational training programmes.   Then followed 17 years at learndirect where he was first Director in Wales, then Northern Ireland and ultimately responsible for the delivery of education and training to circa 70,000 adults per annum across the UK.
Since leaving learndirect in 2015, Jeff has supported education and community organisations to assure their impact. The impact approach moves people and organisations quickly to insight and helps them stay focused on their breakthrough thinking so that real sustainable change takes place. In his spare time he walks and cycles in the mountains of South Wales.
Jeff brings over 25 years of experience of senior level strategic leadership and management in large complex education organisations within the public, commercial and not for profit sectors in UK and wider Europe and uses this experience to improve individual and organisational  performance. In his role as Chair he is keen to support Himilo to develop its training, consultancy and research offer.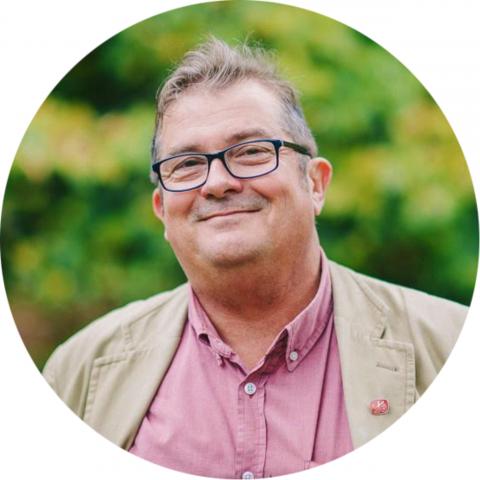 Ted is a place-based practitioner in social and civic enterprise. He has played a leading role in developing Bristol and Bath Regional Capital, City Academy Bristol, Easton Community Nursery, Bristol Credit Union, the Malcolm X Centre, the Community Development Finance Association, Immigration and Nationality Advice Services, VOSCUR, Bristol Community Transport, Creating Excellence and various inner-city community development, place-making and education initiatives.  
In all these, his aim has been to maximise productive local engagement in making our city a better place to live and work. He has made substantial professional contributions to national and EU policy and best practice on business support and investment, financial inclusion, inward investment and relocations, financial and economic inclusion, procurement, social value, and incubation and asset transfer.   
Ted is a Fellow of the Royal Society of Arts (recently Regional Chair) and the Schumacher Institute.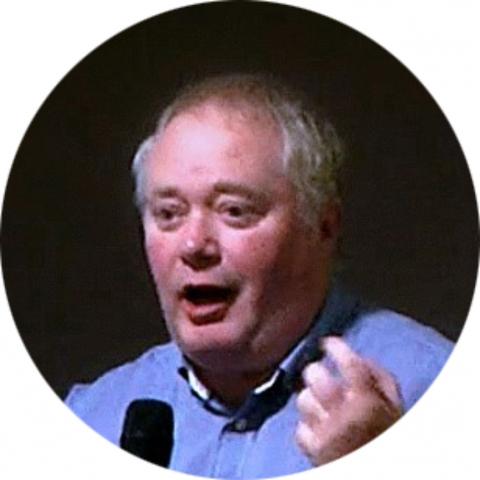 David is a director of our training subsidiary, Himilo. He also works with ACH / Himilo in relation to labour market and economic development opportunities for refugees and migrants, including building better links to employers, business and development organisations, as well as local authorities and other stakeholders.
David has worked in local and regional economic development consultancy in the UK and internationally for more than 25 years. He has focused on capacity development, institution building and stakeholder development as well as programme and project design and qualitative evaluation. He has worked extensively on aspects of social innovation and their application for local and regional development. Previously he was a Birmingham City Councillor for ten years, a visiting research fellow with the School for Social Policy at Anglia University, and an advisor on social innovation to the European Association of Development Agencies.